De La Warr Pavilion, 10 July 2010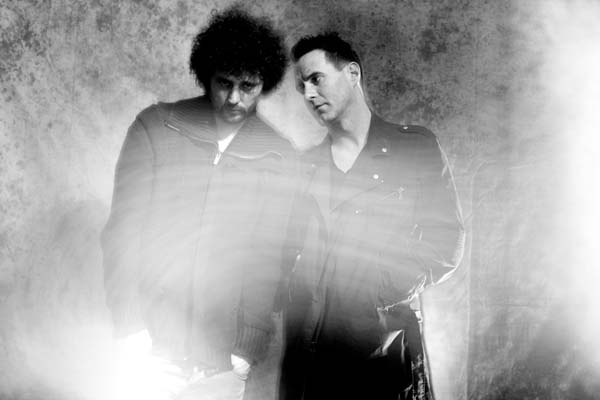 The evening began slowly with some fine-tuning, some muffled whispers from the crowd and sense of understated musical high culture. This was perhaps symptomatic of the venue more than anything else. The De La Warr Pavilion located in Bexhill-on-Sea was ideally suited to a night at the opera. The evening's entertainment at the hands of the trip-hop come rock outfit UNKLE, headed by James Lavelle (and Pablo Clements) was backed and adapted to a classival arrangement by the superb Heritage Orchestra. The sound that spawned from this adaptation was both stunning and razor sharp but despite this, the crowd (primarily composed of Brighton-ers) were somewhat unresponsive. This was unexpected. With each song the set built in grandeur and class and yet the audience's reactions remained unchanged. There was a real feel of anticipation and intensity in the arena that almost felt like frustrated tension. This was where the choice of venue perhaps faltered, as the allocated seating and cinematic atmosphere seemed to (through no fault of its own) restrain the audience to a mild clap between each song. Thankfully this did not last.
Funnily enough it took an artistic error to turn the entire atmosphere around. It occurred during the twelfth song with James Lavelle, Gavin Clark and Elle J (of Brighton's Dark Horses) singing Richard Ashcroft's "Lonely Souls", which was interrupted very abruptly. Gavin Clark stopped mid wail and quite sheepishly stated; "Oh God, we're gonna have to do that again because we completely f**ked it up… Give me a break, I'm going through a divorce." His sincerity and honesty was rewarded with the most significant audience response yet, roaring laughter and applause. The tension was gone for good and from then on the entire outfit, both UNKLE and the Heritage Orchestra, performed like a new unit all together. It was as if the whole room lit up and the artist/audience proverbial ice had finally been broken. There was banter, jibes and jeers at Lavelle and company in amongst the rapturous applause. With every track a new bar was set and the sheer talent of all the component parts shone through. It was a feat in musical composition and song writing that operated to such a grand scale it was difficult to get a grip on. The mistake was the turning point and fortunately became an everlasting silver lining that propelled UNKLE to glorious heights of musical accomplishment.
The peaks of the performance were Elle J's "Rabbit In Your Headlights" and Gavin Clark's "The Healing" and "Against The Grain". If you weren't there you missed out. Brilliant in every way. Accessible but not dull or predictable, epic but not pretentious, brilliantly composed but not overtly controlled.
What did you think of the gig?
Paul: "I didn't think it was that great until they made they messed up that track; until then it seemed a little lack lustre and like they were holding a little back. After that, they started interacting with the audience more and the atmosphere picked up. I personally didn't even notice the mistake. It was really good all this aside though."
Danielle: 8/10 "The orchestra were amazing, especially the violinists; just so beautiful. I really enjoyed the opening "Variation of a Theme," "Rabbit in Your Headlights," "Chemistry" – although the sound wasn't very good, and the encore of "Reign" – I enjoyed most of it hahah. Would like to have heard "Restless" though. And "May Day", I love "May Day."
Words by James Rowland