Corn Exchange, 9 July 2010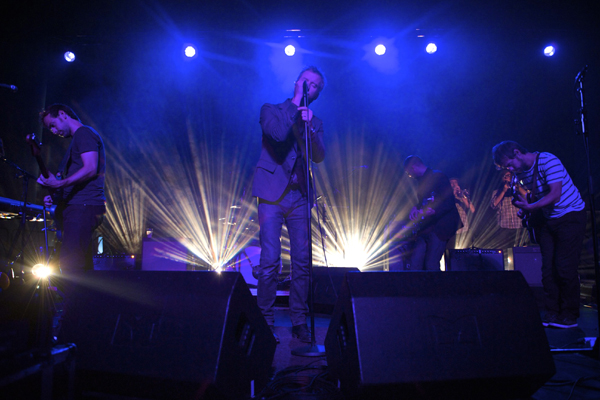 There is a palpable excitement filling the room this evening. The National, five albums into an already illustrious career, are slowly but surely being elevated into the musical stratosphere. Having sold out the Royal Albert Hall two nights running several months ago, clearly the prospect of seeing such an enormous band in a relatively small venue on a gorgeous summer's evening in Brighton is too perfect to comprehend.
So much so, that for much of The National's set the audience can only offer polite and slightly star struck applause rather than a rapturous ovation. But then again, the very nature of this particular beast is subdued, melancholy, shy and afraid of itself as well as everyone else (evidenced in the downbeat "Afraid Of Everyone"). Matt Berninger adopts his trademark withdrawn, mic-hugging pose, content to focus on belting out his Curtis-meets-Springsteen drawl to the packed house.
Throughout a set that draws mostly from their last two studio albums, plus a little of '05s "Alligator", there is very little onstage movement from the band, very little show of emotion. To an outsider it may look like they are just another disinterested bunch of rock stars going through the motions (they are not), yet to pull this particular band up on that would be like complaining that Joy Division never wrote any cheery songs; it is all the band know, the thing that they excel at. To do any differently would be to betray both themselves and their listeners. This is not music to jump around and smash guitars to. It is reflective, introspective. And a lot of people clearly 'get' it.
At times The National are a joy to behold. "Fake Empire" and "Mistaken For Strangers" receive the loudest appreciation of the evening, ironically two of the band's most upbeat songs. At other times, for the casual observer at least, one perhaps wonder's what all the fuss is about. Like The Smiths before them, The National represents something approaching a religion for their devoted followers, whilst the outsider is left to shrug in muted appreciation. On tonight's evidence, the former is slowly beginning to outweigh the latter.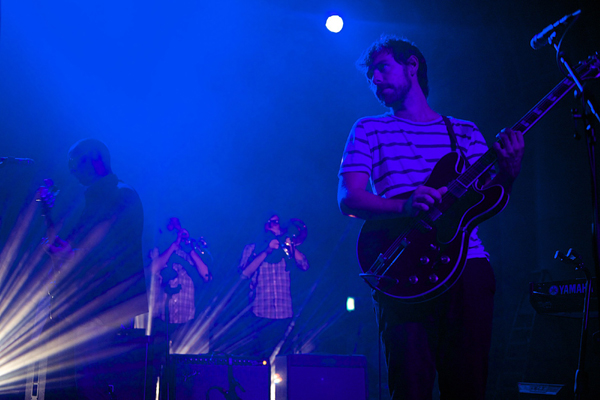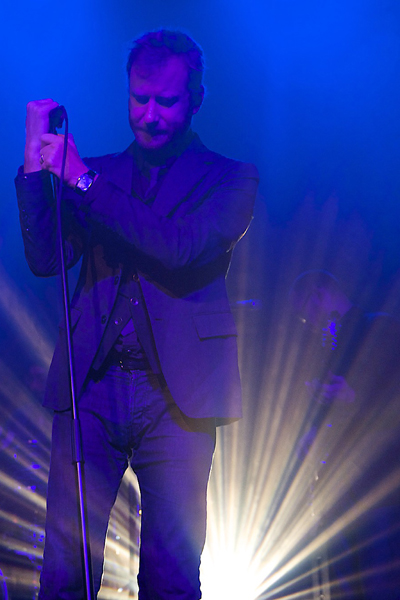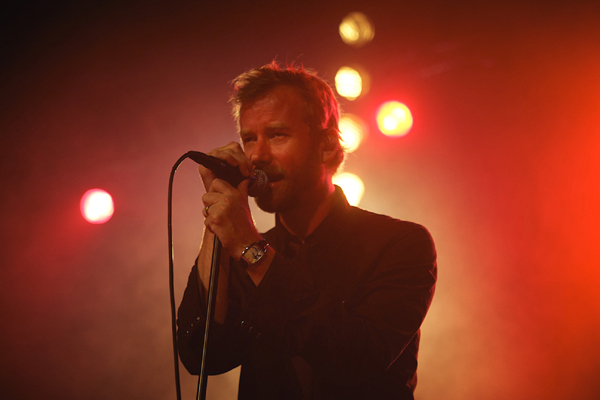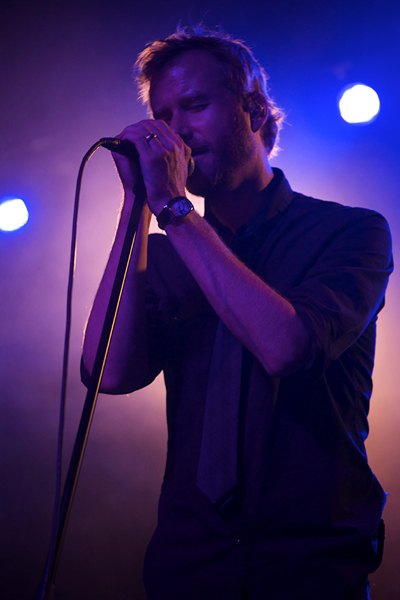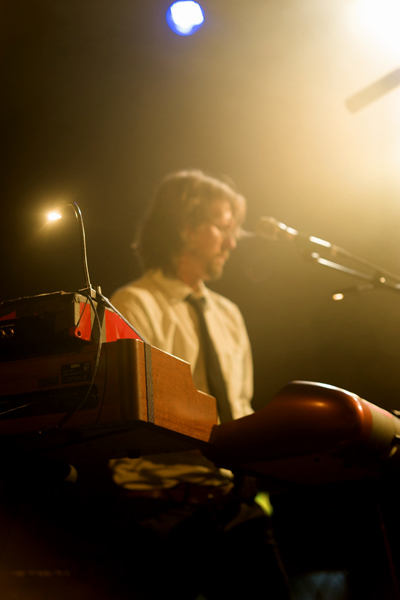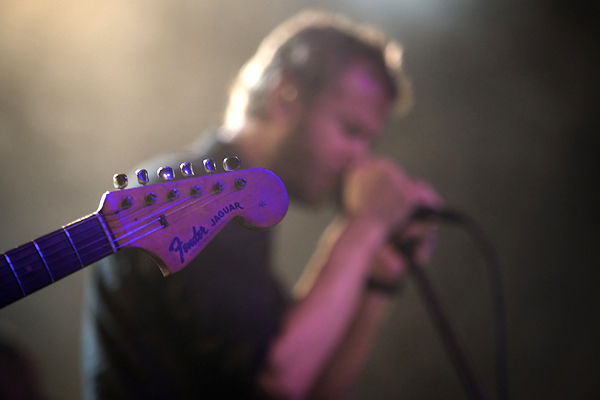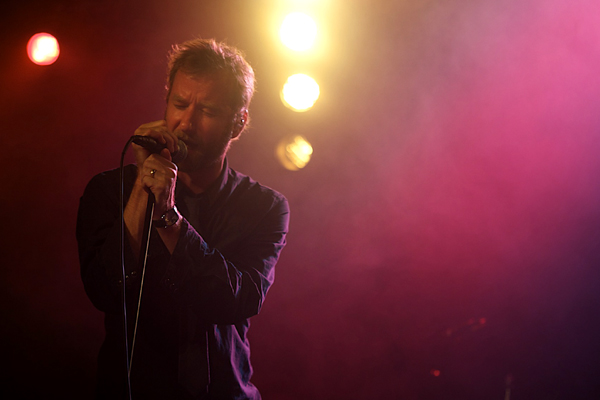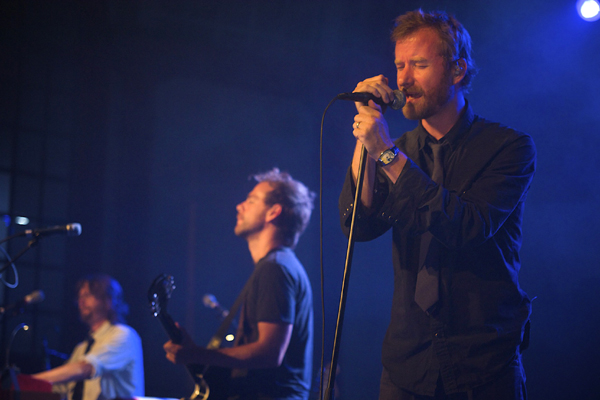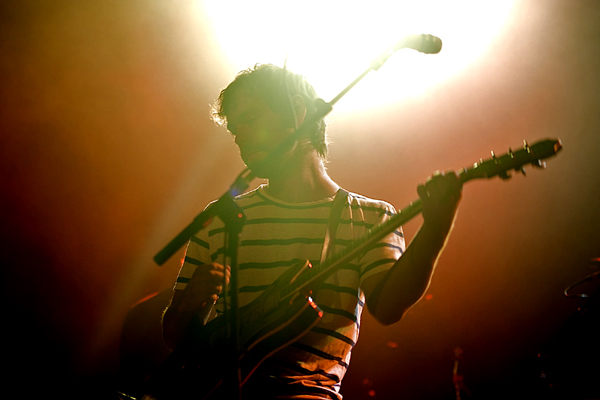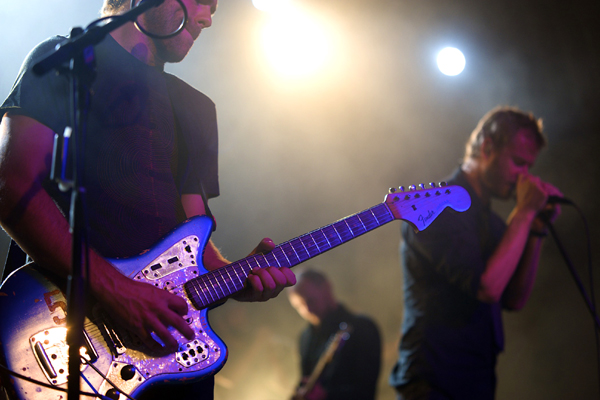 Words by Oli Roberston
Photography by Emmest