Prince Albert, 10 February 2010, with support from DKH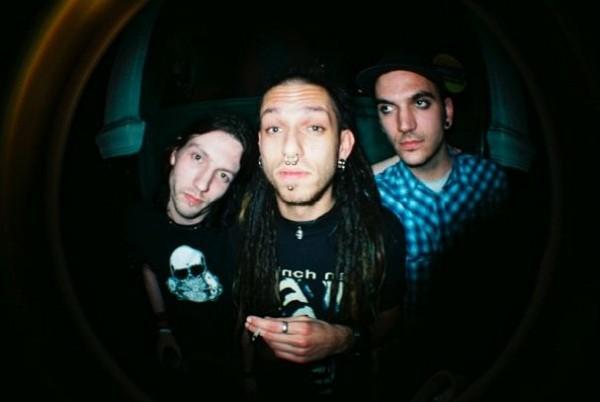 It is 9pm and our wintery Wednesday weeknight host is the familiar Prince Albert. This week PA is offering it's confined cavern of dark intimacy to rock's most underrated, loudest and lethal acts; DKH, Trippin' Violet and Dopefight. As if the devil had summoned every avid rock/metal fan to lend support, an expected underground rock following emerged, each one ready to live and breathe rock and roll, if only for a few hours.
First up were the gritty grungers DKH who had little care for boundaries (and its audience members). Frontman Seph was quick to use the pub as his personal playground; microphone wires snaked and whipped idle punters as he climbed tables and bars, accidently spitting on an innocent barmaid as he growled tracks such as "Chav Scum" and "Grief". The most positive outcome of this band was their ability to shock – it was credible, even if the music wasn't so.
Having only previously dipped my toes in post-hardcore bands from across the pond, I was new to this scene and the only band on the bill that could tempt me to the darkside were the fresh threesome, Trippin Violet (pictured). They exerted more character and refined control than the DKH boys and they sensibly avoided the audience and bar staff abuse. However, drummer Kirk wasn't shy about abusing his snare drum or about nearly drowning out the other two throughout the set (or about getting topless, hooray!). Their friendly but raw attitude oozed as each infectious bellowing riff lashed out especially in the favourite track, "Bleed Your Eyes."
After a strange period of fruitless soundchecking, which was just a bit unnecessary, the deep bass sound of Dopefight took the stage. Their slight look of unease was soon lifted as their distorted vocal sounds and crashing drums soon got the remaining audience's attention. After gaining recognition around the London scene, hitting venues in Camden and Holloway in London, the boys looked ready to hit Brighton even if we weren't fully prepared for them and their obscure sonic tunes and crushing sounds.
Words by Amber Mellowship
myspace.com/trippinviolet
myspace.com/fightdopefight