The Hydrant, 12 February 2010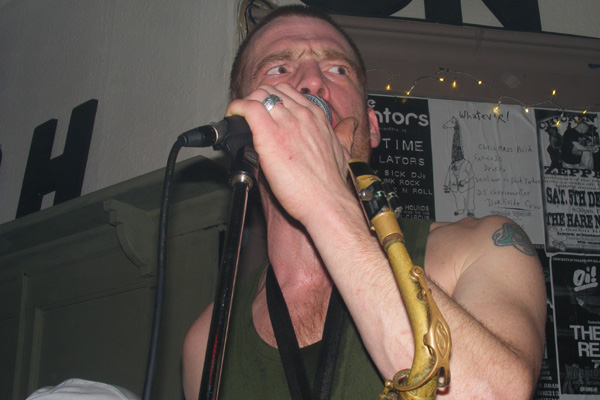 The Hare And Hounds is dead! Tonight's shindig represents the official re-launch of one of our favourite little pub/venues as The Hydrant, a seemingly smarter, more organized proposition. It is Friday evening, the place is packed and it is clearly time for a party! And what better musical accompaniment for the madness than local boys/girl and The Hydrant house band Los Albertos!
Since their inception back in 2002, the band has released three albums, played countless festivals, squats, parties and weekenders and honed their craft each step of the way. Arriving onstage to a hero's welcome, the hard work that clearly went into cleaning up the room for tonight goes right out of the window, bodies moving around and working up a serious sweat. Live favourites 'Beer Panic' and 'Call In Sick' fly by in an instant, words sung back to the band with glee, arms thrown around with reckless abandon. The real talent of the band lies in their ability to work so well together as a unit, all members contributing vocal duties together to create an all-encompassing and melodious sound. It may well be deemed lazy journalism to label the band the ska Levellers, but that rather fits the bill.
After a few glugs on their various beverages, the band is off again, whipping out a few new tracks in the form of 'Saint' and 'Dish It Out', the latter featuring a good mix of crunching riffs and funk-driven bass sounds. It would appear that the crowd are starting to really warm up too, the Friday feeling well and truly present amongst all and sundry. A few have even brought their dogs along for the evening! Only in Brighton, eh?!
This city that we all know and love has produced some fine and representative bands over the years and Los Albertos are the very embodiment of the place. Carefree, eclectic, bohemian, cultured, the band is quite possibly more suited to the summer festival circuit than the confines of a pub room, yet their dexterity and musical know-how ensures that they appear to be right where they belong. Roll on the weekend!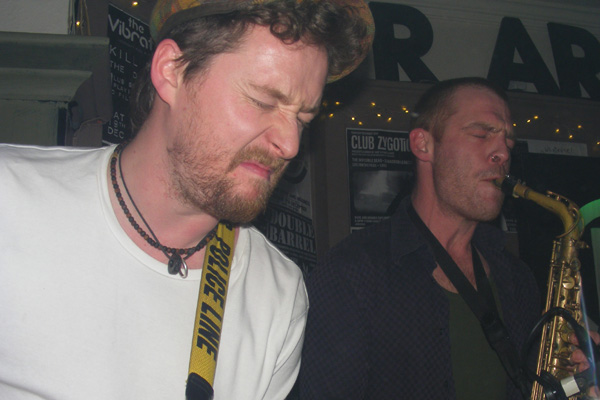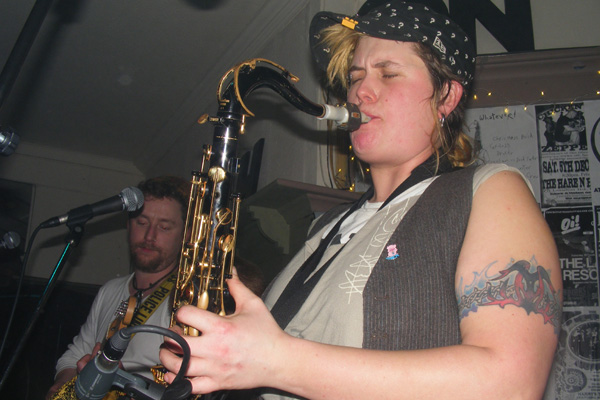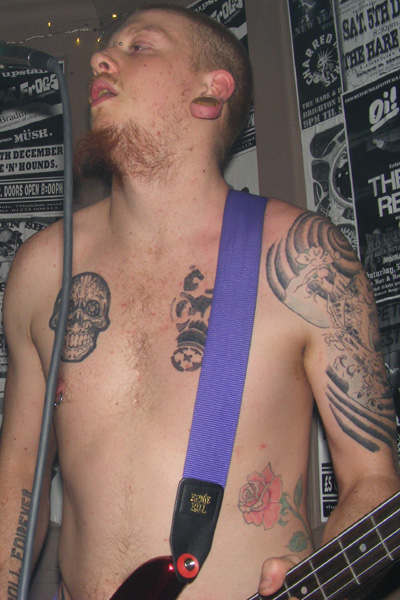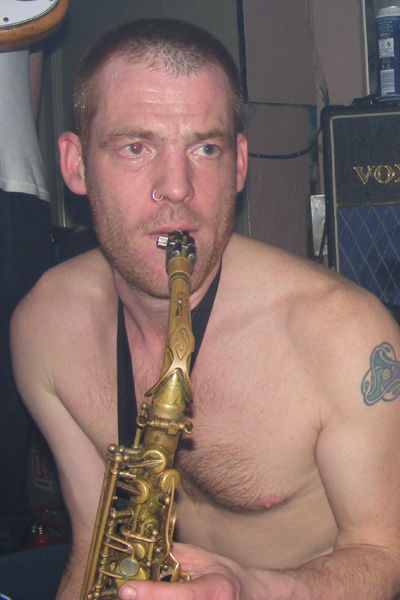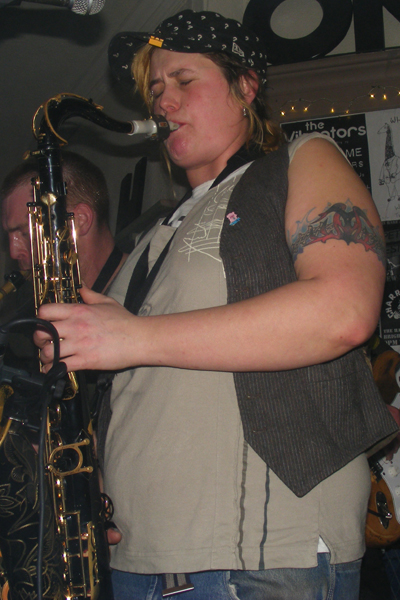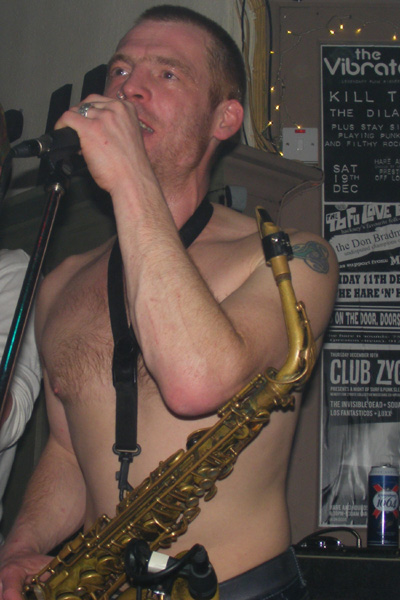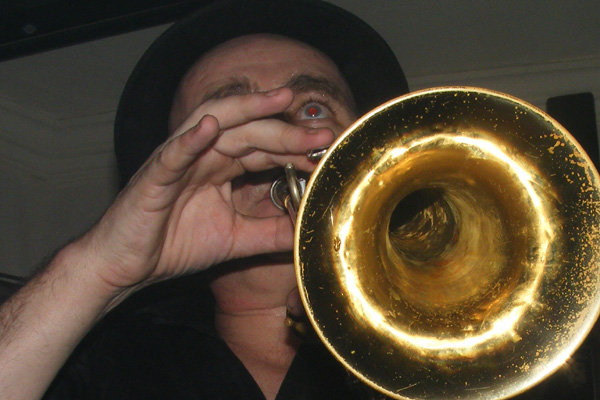 Words by Oli Robertson
Photography by Cem Duraney
myspace.com/losalbertos