Freebutt, 10 February 2010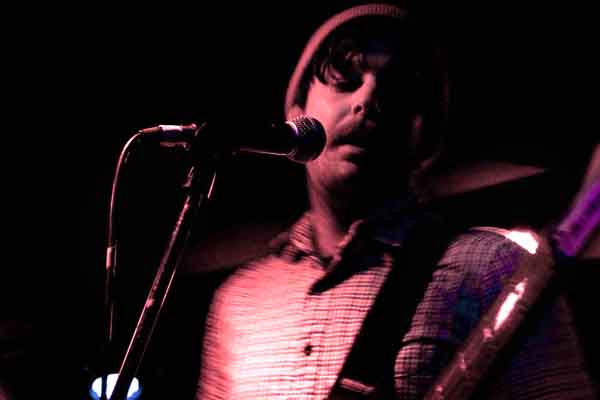 As far as run-of-the-mill indie bands go, Liverpudlian troupe Hot Club De Paris are anything but; for this is an indie band that wear Iron Maiden t-shirts, employ guitar finger-tapping and poke fun at both the NME and themselves. With a sound more akin to the likes of the jerky 'fight-pop' of Dananananaykroyd than Kaiser Chiefs and a sense of humour to boot, this particular trio seem to be developing something of a cult following. Having recently kicked off a fortnight-long tour in support of new vinyl-released EP 'With Days Like This As Cheap As Chewing Gum, Why Would Anyone Want To Work?', it is no surprise to find the band taking to the stage in chipper spirits, the constant smile on frontman Paul Rafferty's face reflected on those of the sixty or so punters in attendance.
Belting out tracks from 2006's 'Drop It 'Till It Pops' with aplomb, it isn't long before the band begin whetting the crowd's whistle with new material such as 'Dance A Ragged Dance' and 'Noses Blazing', the latter displaying intricate guitar work and Paul's trademark Scouse drawl, present as ever.
Cutting a slightly withdrawn figure onstage, he adds richness and depth to the band's sound by way of bass and, on several songs, baritone guitar, peering quietly across the room from underneath his beanie. A drum-free, barbershop-styled run through 'Welcome Welcome To The Hot Club De Paris (Can I Get A Rewind?)' midway through the set eases any shyness that may be lingering between band and crowd and from here on in everyone starts to experience the sense of fun that this sort of music evokes.
Engaging in between-song banter with audience members on subjects including football club winding-up orders, Grazia magazine and "shafting The Maccabees" for tax-evasion, guitarist Matthew Smith represents the band's spokesman, of sorts, not afraid to talk down both himself and his band. If it is an attempt at being modest, he needn't bother trying to fool us; the band in question write quality songs, reproduce them with clarity and precision in the live setting and, most importantly, don't take themselves seriously. For all of this and more they fully deserve the plaudits they continue to receive.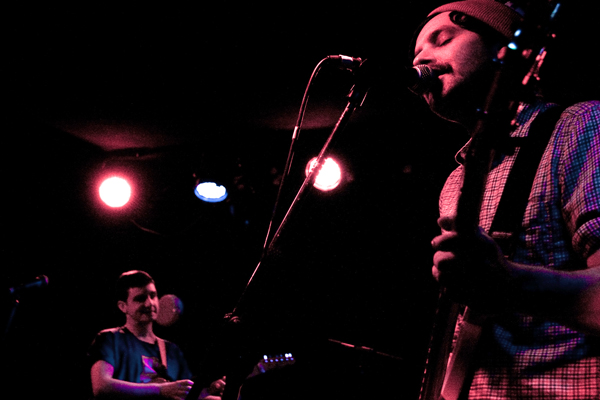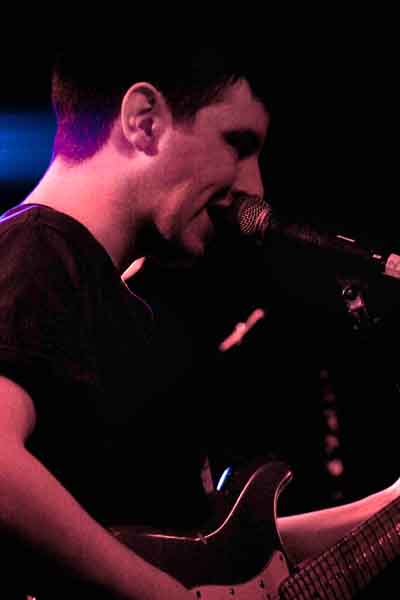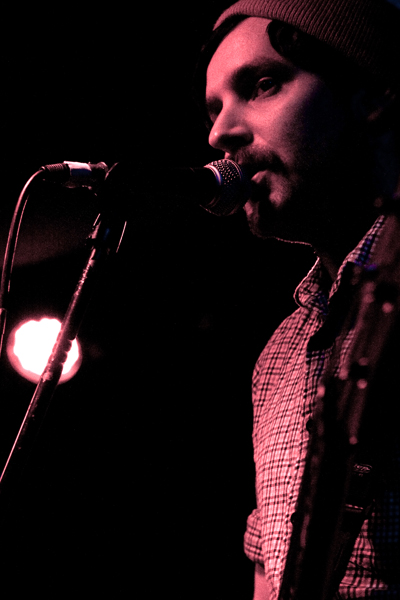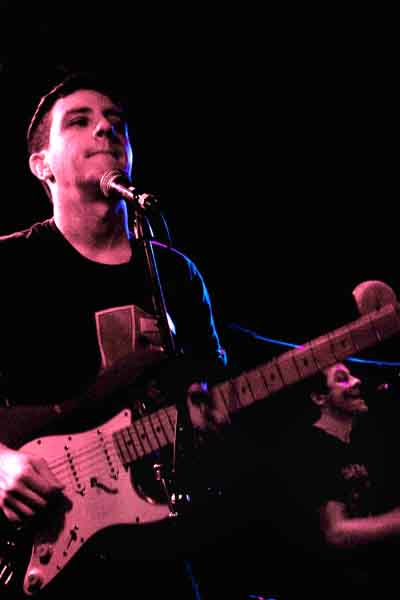 Words by Oli Robertson
Photography by Marta Vidal Riera
myspace.com/hotclubdeparis