Audio, 1 February 2010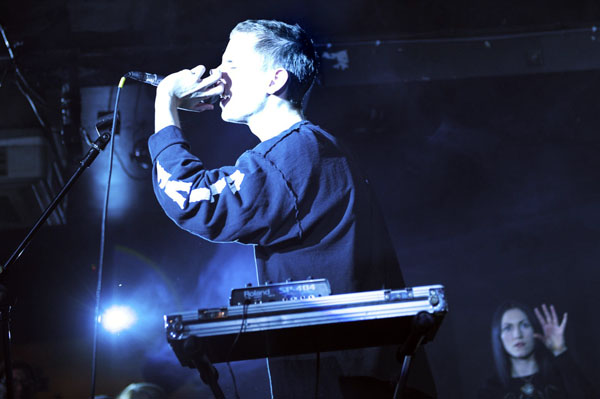 BEWARE: TONIGHT'S PERFORMANCE USES STROBE LIGHTING
No really.  Prepare to be plunged into an evening akin to one spent in a Super-8 film.  Singer/preacher, Jack Barnett, flickers before your eyes for about an hour spitting Crowlian sentiments as his sickly pale skin flashes from a chalky white colour to a seasick sapphire depending on which of the many strobes dominates.  The effect appears to enthuse and oppress the audience in equal measures.  A juxtaposition which is characteristic of the night as a whole.
These New Puritans have seduced critics with their stunning sophomore album, 'Hidden'; a dense journey of tribal beats, genius instrumentation and a bizarre obsession with the "knife sharpening sound affect".  At every point that their debut, 'Beat Pyramid', failed to deliver, 'Hidden' comes clawing back with the maturity and command of a band soaring to greatness.
Unfortunately, the album proves too complex and ambitious to be effectively reproduced in Audio's black box basement.  Too much of the show is performed by the Mac Book sitting in the corner – hardly a memorable front person – and the sound engineer seems to have subordinated, proper front man, Jack Barnett's vocals in favour of, his twin brother's percussion. Luckily, this doesn't completely ruin the show.  The percussion is sublime.  At times you could confuse George Barnett's drum kit for a ceremonial timpani and a simple gig in a dank club for a dissident medieval incantation around a raging bonfire on a stormy night.
In a set, which focused mainly on the band figuring out how to perform their new songs live, the highlight for the crowd appeared to be a reprise of first album favourite, 'Elvis'.   All of a sudden it was 2007 again.  Nu-rave was fondly commemorated as former scene kids mimed waggling glow sticks in the air and chanted along to every word.  There were amused nods between crowd and band as everyone shed their 2010 cool for a fleeting few minutes.  Amazing.
These New Puritans have returned with a brilliant album.  It is apparent, however, that the sort of venues a group rebuilding their following have to play aren't big enough to contain the ambition of this band.  There is talk of an elaborately faithful staging of 'Hidden' at some point with every instrument played live and despite some of the failings of the Audio gig, I think this is a terrific prospect.  I just hope they go all out and have swords being sharpened on stage.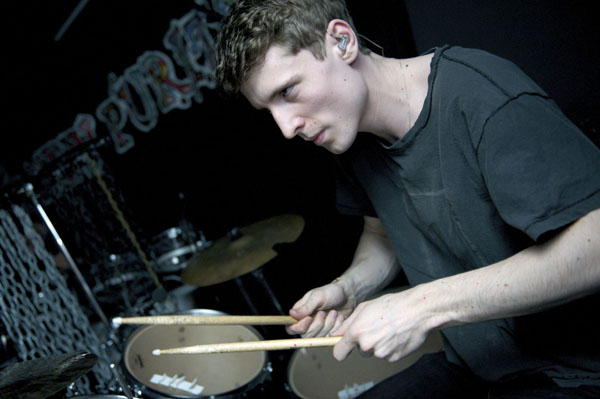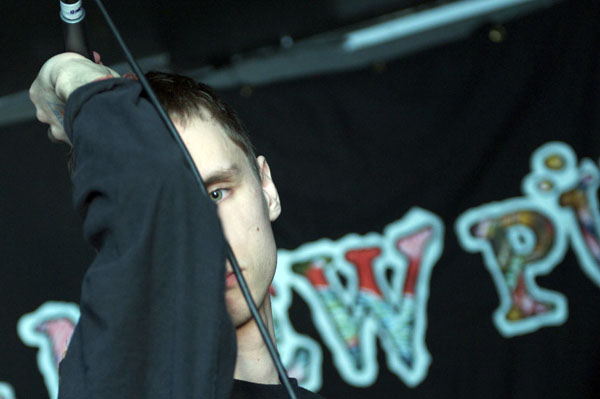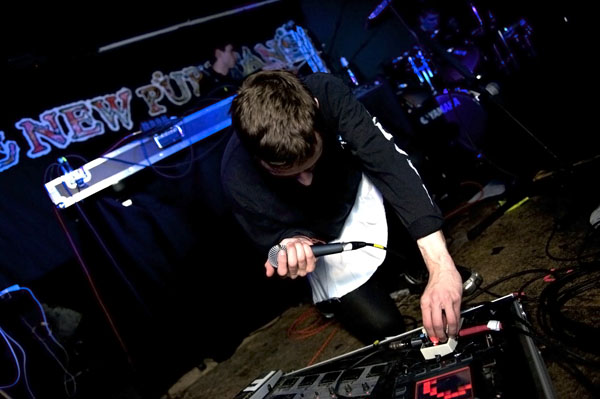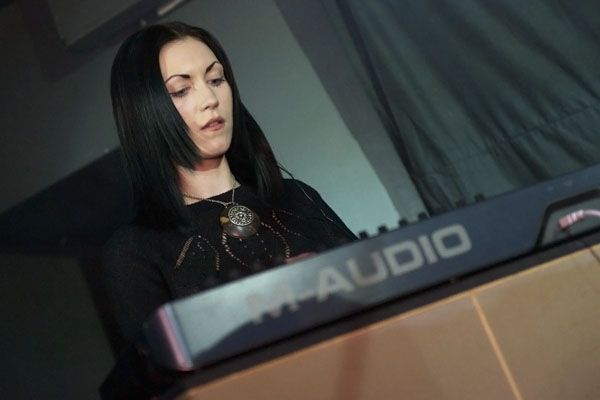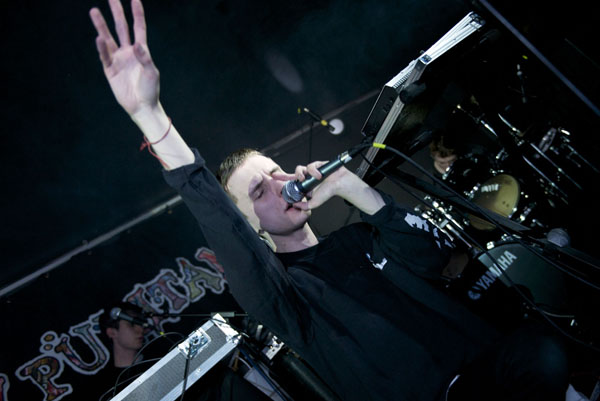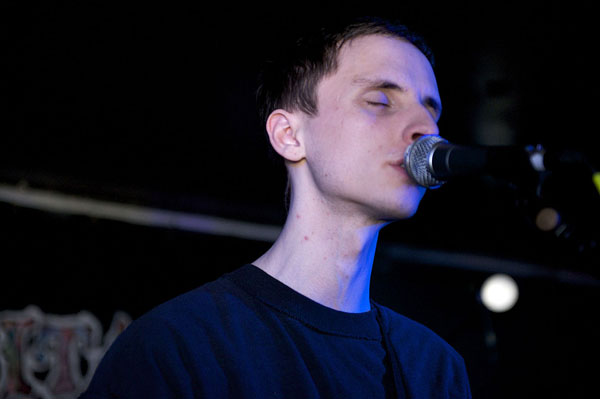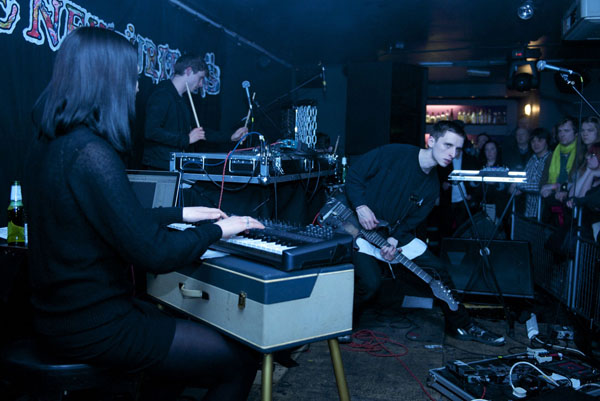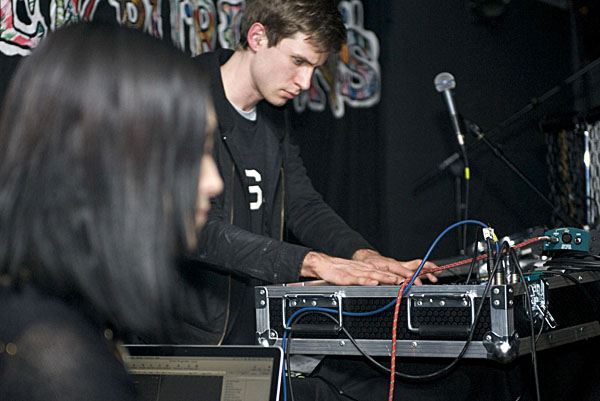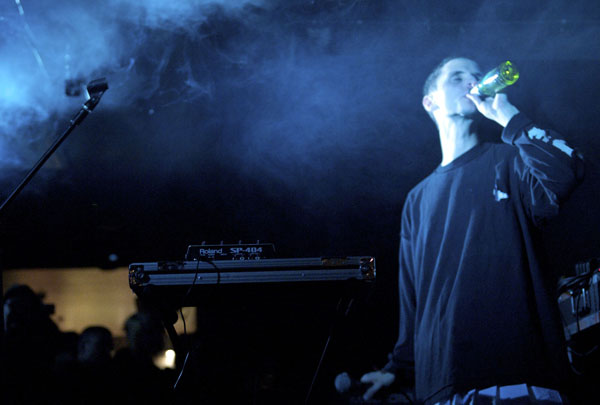 What did you think of the gig?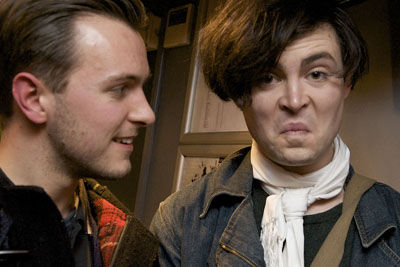 Joel (right): "Annoying that so many of the songs we sample based and the set lost its way occasionally."
Max (left): "I think it might be a fault of the venue or the budget. It'd be interesting to see them … do a bit more."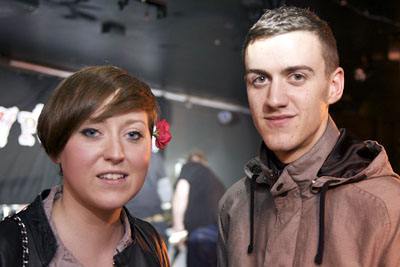 Ben and Sophia: "We thought they were amazing! Really great beats. We love George!"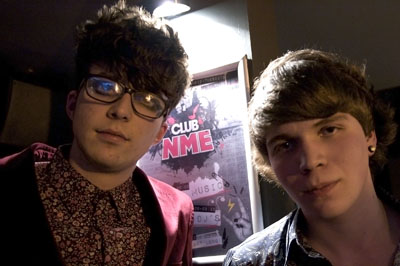 Ali (left): "They were great, really aggressive. I don't think the crowd picked up enough though. They were a bit flat."
Max (right): "I think they might have evolved beyond their 'Beat Pyramid' guitar fans."
Words by Joe Nockles
Photography by Emmest
myspace.com/thesenewpuritans