Hobby Horse, 4 February 2010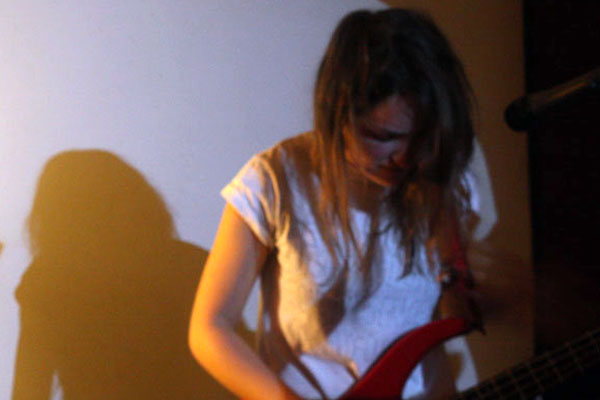 There is something very odd about reviewing the same band twice.  Like a second date.  We had fun last time.  I said some very nice things.  They gave me presents and walked me home.  We didn't kiss at the door.  It seemed a bit soon for that, I am just not that kind of girl.  This was our second "date" and I must admit I was a bit nervous.  What if the spark had gone?  Maybe I had grown bored of them.  Maybe they'd mind that I'd been cheating on them with other bands.
I was surprised to find that they were nervous too.  I arrived to find three pairs of fidgeting hands and lots of pacing up and down (which is remarkable really, because the venue was packed – they were sort of pacing on the spot).  This was their first headline gig.  Dan Copeman, the band's dandy, part-time giant and on stage polymath, explained: "we couldn't see the point of headlining a gig until we had the following to fill the venue. We've had offers, but it didn't seem worth it".  So, their nerves were justified.
The gig wasn't perfect.  The opening track, which was stunning and bleak and complex and just a little bit ravey, was accented by a huge crash from the back of the stage as a guitar fell over and took everything else with it.  There were long breaks between songs as each of the band members flapped their hands at the sound man asking for more of this and less of that.  The stage was a bit too small for them and you could occasionally see Rachel's panic as Dan's guitar went for her head.  Only Tom, in the corner, was free from the caravan style pokiness.
When everything was working, they were brilliant and fortunately the audience were patient with them.  My second date was a success.  Rachel's voice was as brilliant as I remembered.  Dan was seemingly doing a thousand things at once but his drumming really stood out.  The only hint of stress showed through as between songs, he shuffled out his jacket, whipped off his cravat and messed about with his hair. Tom was a pillar of serenity.  He humbly got on with his part and gave reassuring glances to the others.
This time, I walked them home.  We had a nice hug at the door.  Exchanged phone numbers.  We probably won't see each other for a little bit. They are off on tour around the country and I'm seeing a few other bands.  It was a mutual split.  It is a very exciting time for Esben and the Witch and I know that they will do brilliantly this year.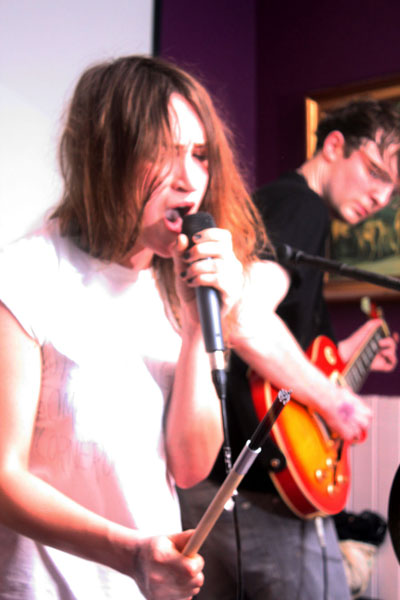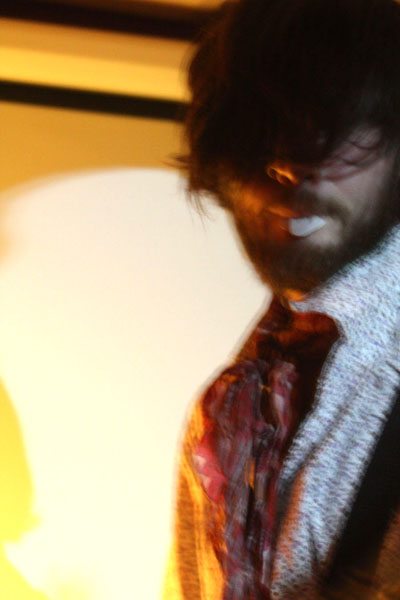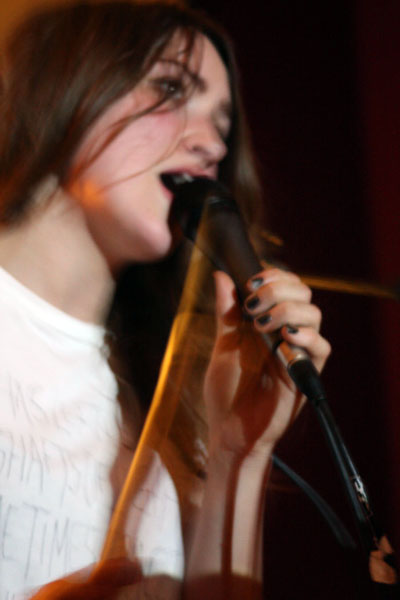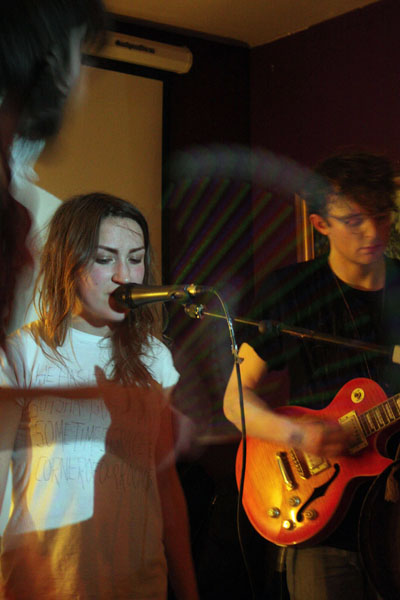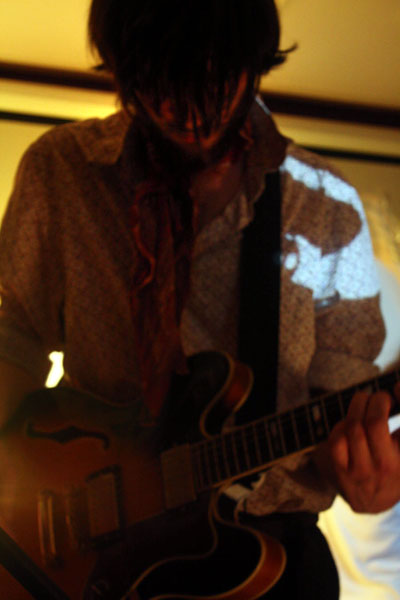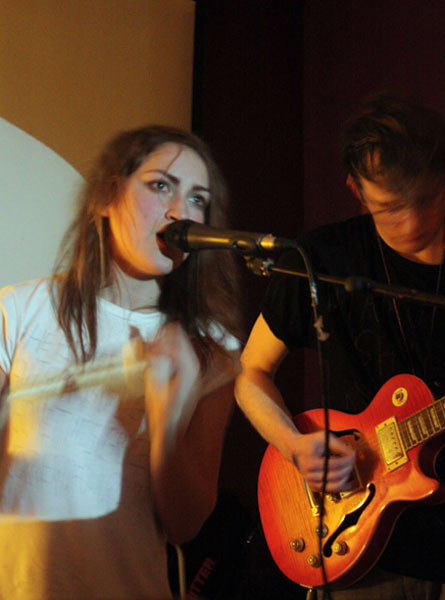 what did you think of the gig?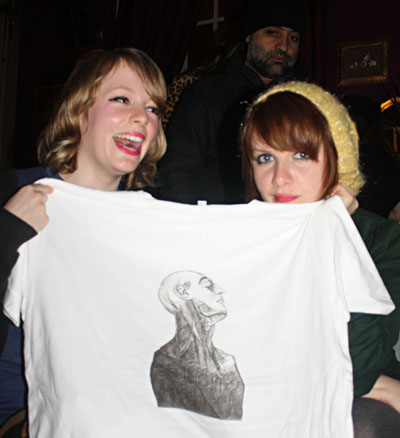 Nic (right) and Kate (left): It was bloody intense! We're just selling merchandise right now. I'm waiting for a Esben underwear range to come out. That'd be really cool"
Words by Joe Nockles
Photography by Liz Chambers
myspace.com/esbenandthewitch