Audio, 25 May 2010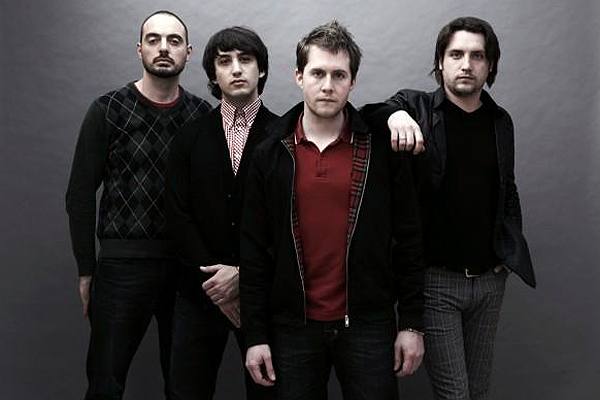 After being informed that Club NME was no longer, The Foxes booked Audio themselves to help promote their new EP "Depression, Joy And Moment Of Fame" alongside brand new band Pirate Sky (their first ever gig!) and Sculptures.
The Foxes open with "Get Me", with its pop punk structures and shouting chorus. Guitarist Jonathan Bretman adds a solo on the second track, it is just a shame the venue isn't busier to support his efforts.  "Sweet Little Wonder," singer Nigel informs us, came about in an attempt to write a happy song about breaking up, "so I suppose this is about no-one in particular." It charms with high harmonies in a Beatles style. "Country Low" brings to mind a young Damon Albarn.
Foxes have been playing together for four years now and it shows. They seem comfortable with each other on stage and when Nigel and bassist Alex Douglas interact with one another they come alive, enjoying playing together.  The show gets better as they progress, playing a mixture of new and old material.  "No Reply" is a highlight, with heartfelt lyrics and skilful drum drops from Stephen Wilde.
Once warmed up and playing faster, they recall early Futureheads and by the time they play their first single at the end of the set, the fans at the front are going mad. Although the sound is nothing new, Foxes are a great example of a hard working band doing what they do best, and they deserve a bigger crowd to reflect this.
Sculptures finish the night. With Bloc Party bass lines and a charismatic front man, skinny in a white shirt with a low voice, they play with surprising authority. Loud as you like drums combined with tight guitar solos, Sculptures' enthusiasm is contagious, a gem waiting to be discovered.
What did you think of the gig?
James (Pirate Sky): 10/10 "They were fantastic, it's the first time I've seen them play. Two thumbs up out of two."
Ali: 10/10 "Amazing, great harmonies, they were really tight. One of the best bands I've seen since I moved here in September."
Rosy: 9/10 "Really good, I've not seen them before."
Natalie: 5/10 "I felt there was a lack of originality but they seem to have a great following."