Komedia, 25 May 2010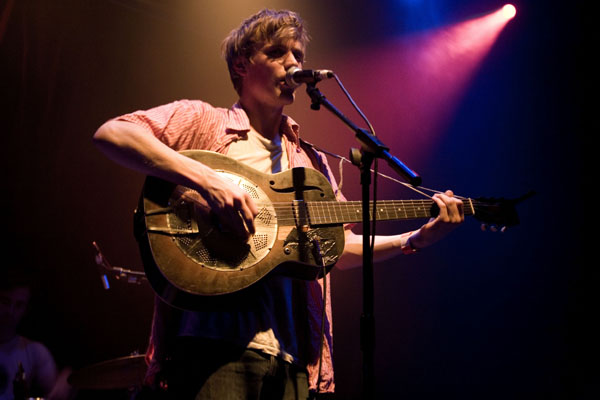 Another slice of humble pie for Mr. Johnny Flynn please? The slight of built blonde boy made it nervously to his microphone, and his opening gambit, "Nice to see you…" was almost inevitably followed up with "…to see you nice!" As a witticism it was successful in its spontaneity and no doubt appealing to the 15 percent of the audience who were parents of the youthful attendees. The unpretentious ice breaker set us all up for the night as it turned out. With his understated but highly infectious acoustic harmonies and his nervous twitches and comments between each of his songs, Flynn seemed more than humble on stage. He seemed almost grateful, which regardless of whether it was genuine or not, was quite a refreshing sensation from a young artist whose stock is permanently on the rise. The sell out Komedia crowd were never immersed into madness, but then it was never going to be that kind of gig. What the audience were was utterly captivated by the charming intimacy of the venue, and the youthful appeal of Flynn and his band The Sussex Wit. The end of each track brought nothing less than rapturous applause, which as the set progressed, got increasingly intense and prolonged. As one part of the tour to support the imminent release of his sophomore album, "Been Listening", out on June 7, this gig was a very promising prospect for how far he could go.
One of the more impressive aspects of his act was how many instruments he in fact is capable of playing. At any one point during the act he was donning the trumpet, the acoustic and/or electric guitar, the fiddle, and to the greatest effect, the mandolin. As a musician there seems to be no weak spots on this young man; a point that became particularly apparent when he was playing the trumpet and the electric guitar at once. As part of the ever strengthening nu-folk scene in Britain, along side similar artists such the hyperactive Mumford & Sons, or the more peaceful and quirky Noah and the Whale, Flynn seemed to be somewhere in between. From track to track Johnny Flynn can move between pure, soft hearted acoustic numbers such as "Brown Trout Blues" to booming, ominous and anthem like tracks such as "Drum." However, the standout moments of the night were "The Wrote and the Writ" and the show topping encore track "Leftovers." A pure and encouraging artist with a charming temperament whose live performance on the night was exceptional.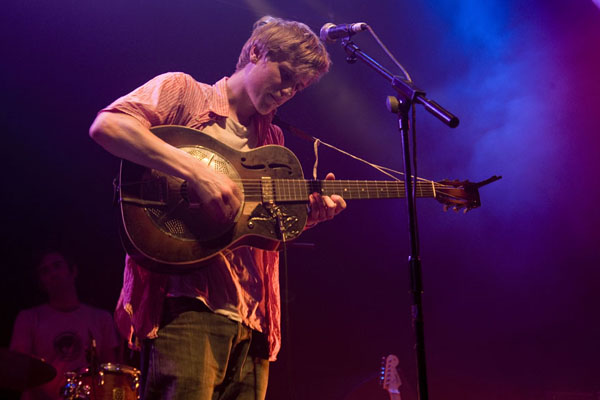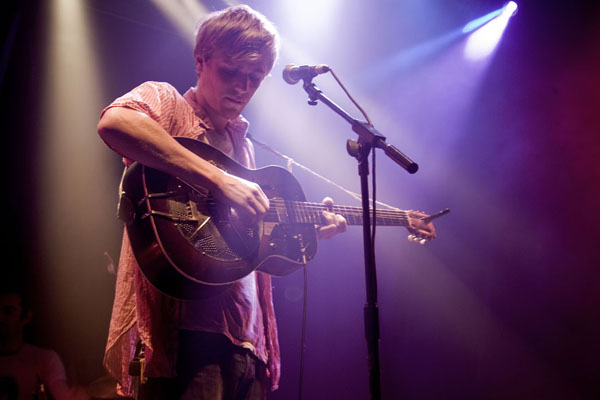 What did you think of the gig?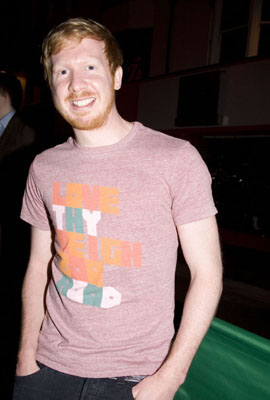 Andrew: 8/10 "He's a really talented guy, he plays nearly every instrument a folk artist could want to. If he could play the bagpipes it would have been 10/10."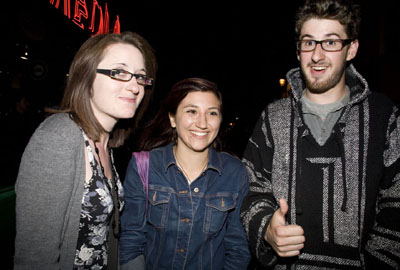 Rachel, Bronte, Becca, Steve (left to right): 11/10 "We had no idea he was going to be that good on stage!"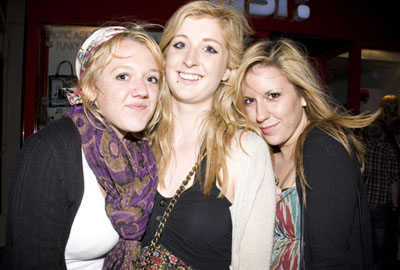 Rebecca, Sarah and Katya (left to right): 10/10, 9/10, 8/10. "He's really cute up there on stage. We all fancy him, so that helps! His song writing is amazing and we had no idea he plays all those instruments you hear on the album himself."
Robin: 9.5/10 "My favourite track tonight was 'Leftovers', it was a great choice for the encore. The new album material sounded incredible as well!"
Words by James Rowland
Photography by Ruby Allcock