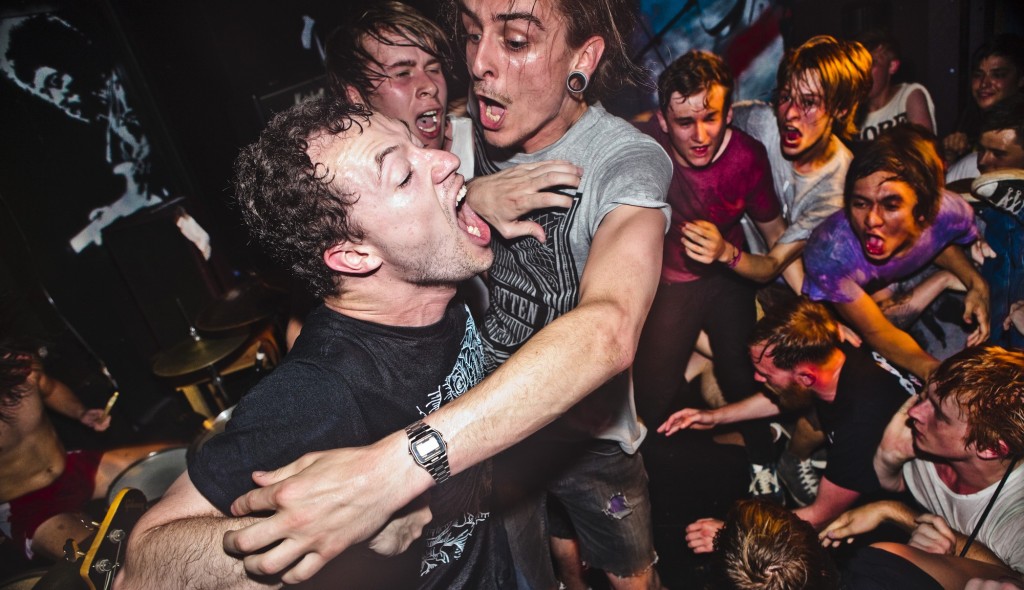 The punk and hardcore scene in Brighton has been a bit hit and miss in the past year or so, wavering slightly with a lack of decent shows and key venues closing down. Out of this though comes something that has kept the regional scene afloat – a string of consistently solid line-ups put on by Dog Knights Productions over the past twelve months, the latest and largest of which is a sold out seven band affair featuring bands from all over the UK, Europe and US playing to a more than excited crowd.
It's this crowd that arrives early to get to witness two interesting UK acts, beginning with Ravachol's jumpy female shrieks before finding themselves confronted later by Thom Denson's whirlwind of uncontainable screams in the form of Southampton's finest – Kerouac. Death Is Not Glamorous throw ragged and upbeat punk rock at the youthful faces filling the Hydrant and pedalling positive messages whilst promoting future local shows. Germany's Ritual follow, and present the precarious (given the deadly spinning fan looming above) spectacle of an effervescent frontman who just doesn't stop moving in every direction. Soul Control have a challenge getting the crowd's blood rushing, as vocalist Rory Vangrol has to prompt the crowd forward in between stomping around in his black shorts  and long black hair like some sort of past Rollins incarnation.
Touché Amoré were making waves for a long ]time before, but the release of their second full length really has sent a shockwave throughout the worldwide hardcore scene, leaving them with countless new fans, a considerable number of whom make up the packed crowd right now. None of them are disappointed. The almost anthemic "Tilde" opens their set, followed by the rich chords of "Broken Records", commencing a rolling wave of stage dives, some even fearlessly from the PA Speakers. It isn't long before they present tracks from their split with La Dispute, when Jordan Dreyer joins them to perform his parts – a captivating combination for all of the audience's eyes and ears. "Amends" (or in fact almost any song the band perform) showcases some of the most rousing sing-a-longs that punk rock has seen for the longest time as the crowd amorously yell out every word with vocalist Jeremy Bolm, a clearly talented man with a rocketing scream and a strong connection with the crowd. All of these things are gloriously summed up as the crowd swarm the stage and scream the final a cappella moments of "Honest Sleep".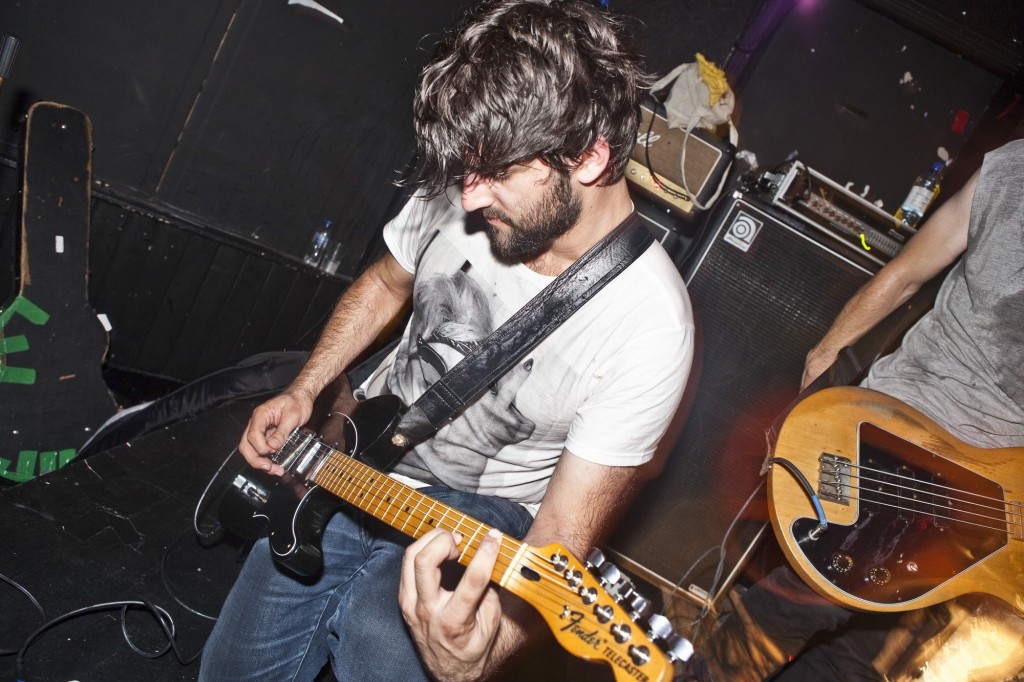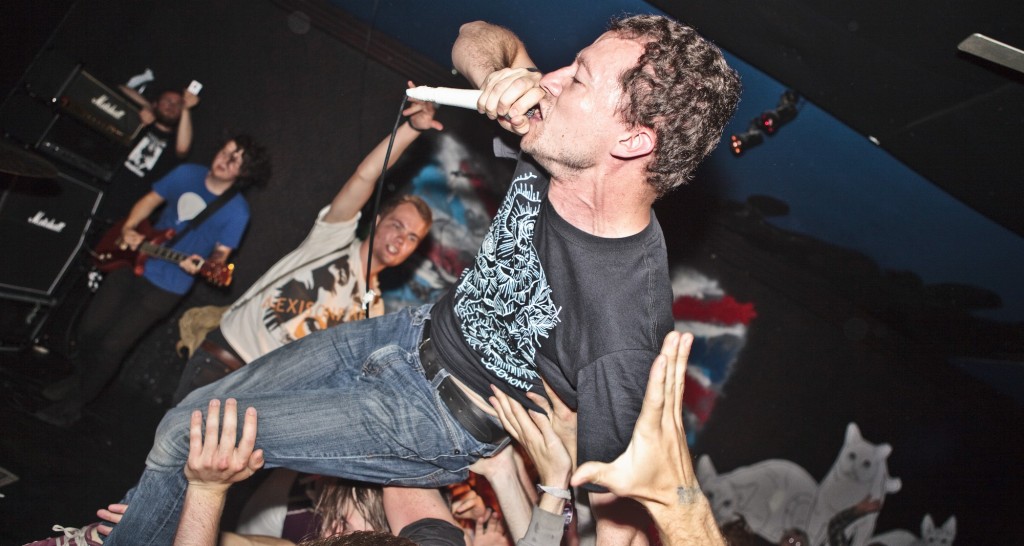 It's a tough job for any band to follow that. But it's exactly what La Dispute have to do, and they are most definitely the right band to do it. Jeremy of Touché Amoré returns to provide his vocal for the tracks from the split between the two bands, and the heart pumping rush of "How I Feel" and the unending emotional grip of "Why It Scares Me" is enough justification as to why they are the final act tonight. Although the fast moving lyrics may be hard to hear, the fist-pumping passion is all but absent from their performance, mostly of tracks from their brilliant 2008 album. It's been a fair while since that release, and as expected, there's a glimpse of what's in store for another album later this year when they play a new song in their set. Calls for one more song bring them to a finish with "Said The King To The River", before which vocalist Jordan Dreyer comments "shows like these aren't just about the music, they are more than that". The poignancy of his words rings all the more loud and clear on a night when rioters in London are destroying their own communities. He's referring to something that couldn't be more different, and that's the coming together of a community, uniting in the positivity of a common passion. It's one aspect of why so many people found tonight so stunning, and why they will remember it for many months into the future.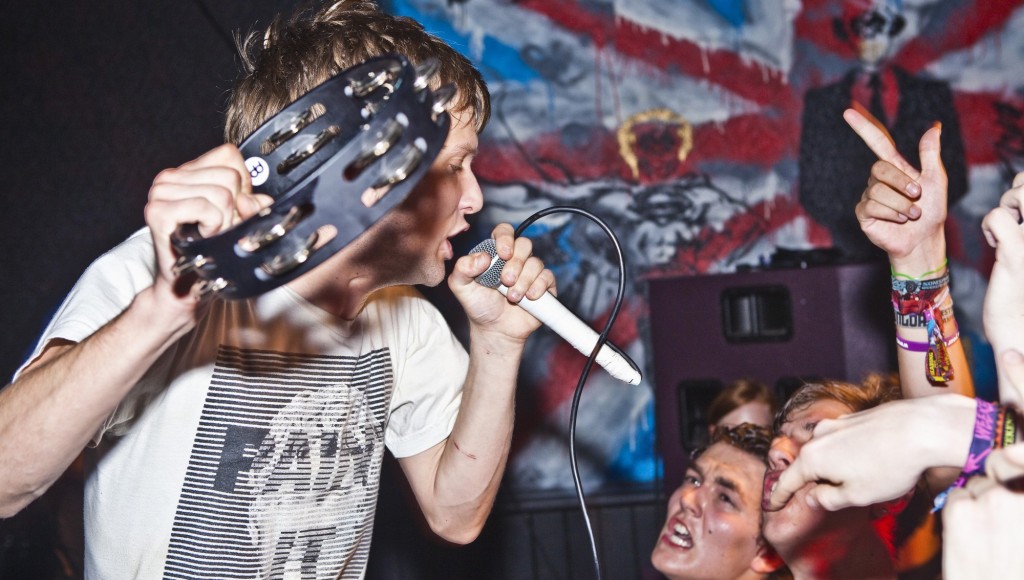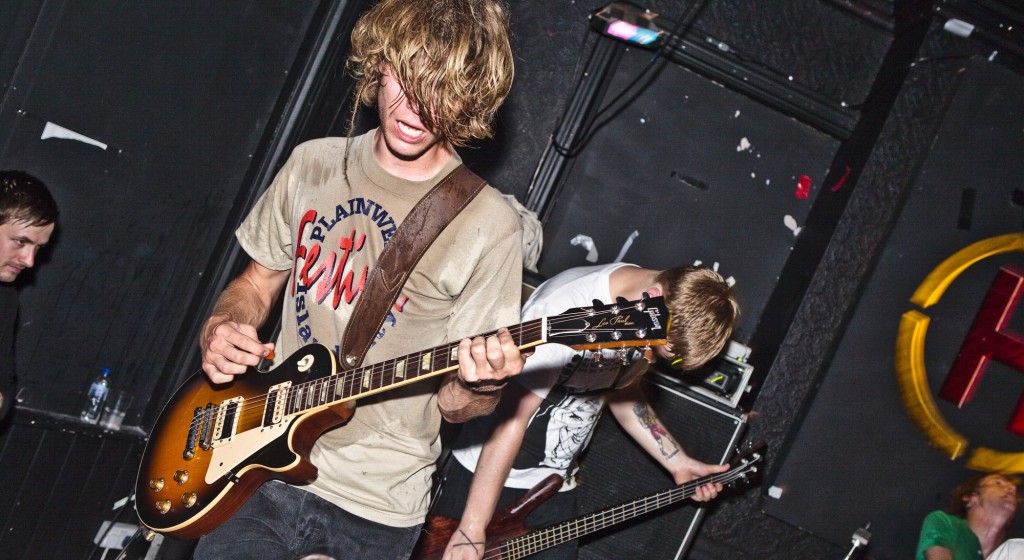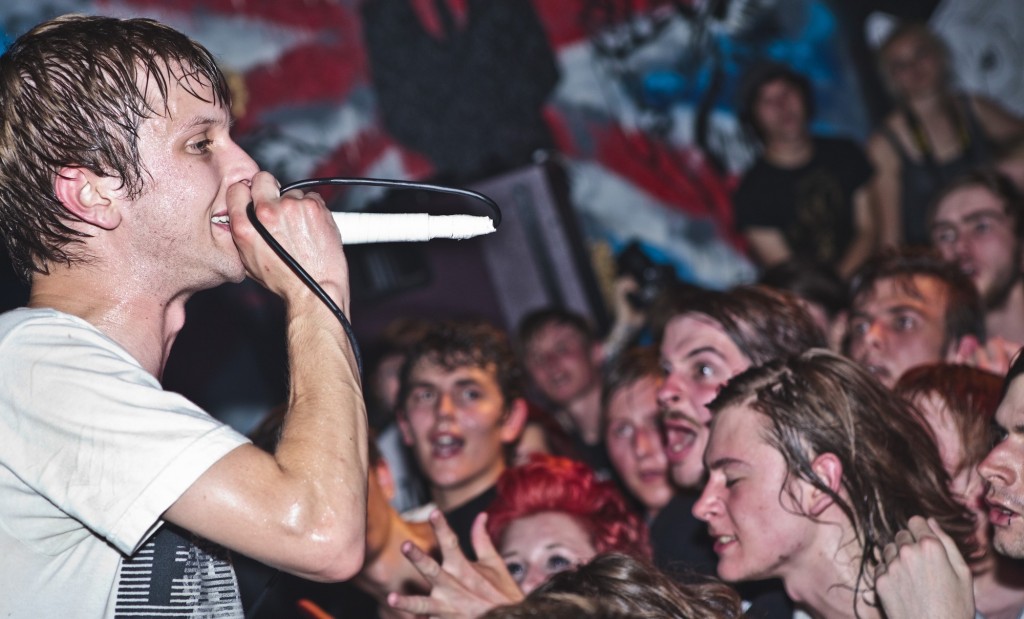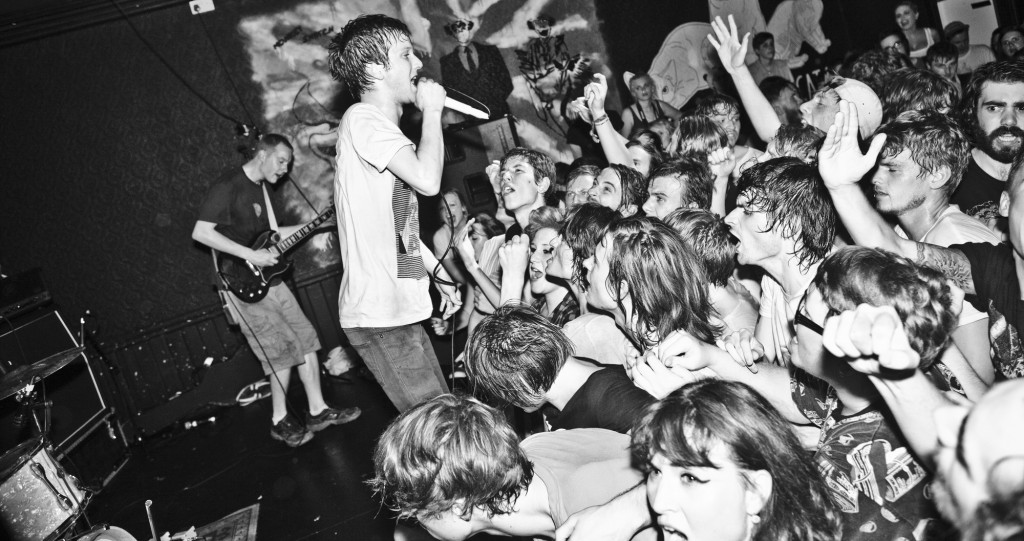 Words by James Fox – www.burnthepress.tumblr.com
Photography by Jack Sheen – www.flickr.com/photos/jaggysnake

www.ladisputemusic.com
www.toucheamore.com