The Brunswick, 19 December 2009, with support from Wide Eyed Order
What an exciting night this should turn out to be. Brighton has a good number of willing skankers and it shows as more and more people start flooding through the doors. Trilby hats worn by colourful individuals squeeze together in an effective deterrent against the cold weather. But as if by magic, using their anti-snow shiny sun things (trumpets and saxophones, I think they're called), notes began too ooze out making Brighton sunny again. And with Los Albertos' hands dropping for beer as much as the choruses do, the atmosphere takes a twisted turn.
Forming in 2002, Los Albertos have sung, recorded and skanked out three studio recordings – the third released this year. They sound like The Specials but with a modern overtone.
They have the seaside feeling of sublime, Los Albertos a sextet from Brighton who collectively put energy into the band. Since their beginning, Los Albertos have toured numerously and played hundreds of gigs, belting out ska. All singing and all dancing, their lyrics reach out to all who hear them.
Their track 'Saint' starts out as angelic as the title with a five-part harmony, accompanied with a soft sweeping guitar. Calm for a moment, it is only a couple of seconds before we know what is truly on the agenda. The horn section steams into place, slicing through the song. Followed by the chorus, which holds in it the lyrics "lazing on the beach and you've done too much, tut tut", I don't think anyone wants to be on the beach. It is so cold outside and so summery in here. Los Albertos are one of those bands who throughout the summer, charge up from the sun like a ska battery, knowing that they must, because of the winter months ahead, hold a beacon of light.
Perhaps not driven primarily by originality, they're a brilliant band and they certainly had an appreciative audience –  I was afraid there would be a riot when they weren't allowed an encore, but after a lot of persuasion they got their last song. And after that everyone ventured out into the snow, happy.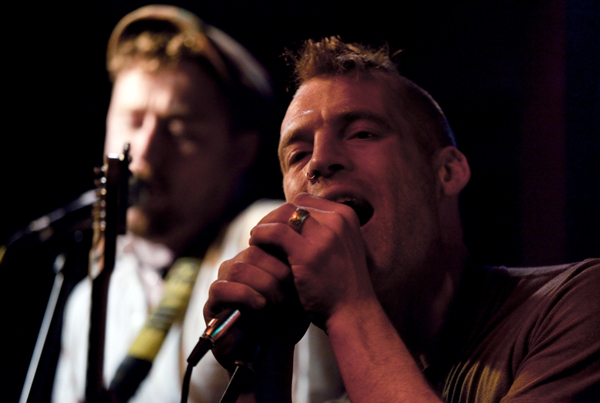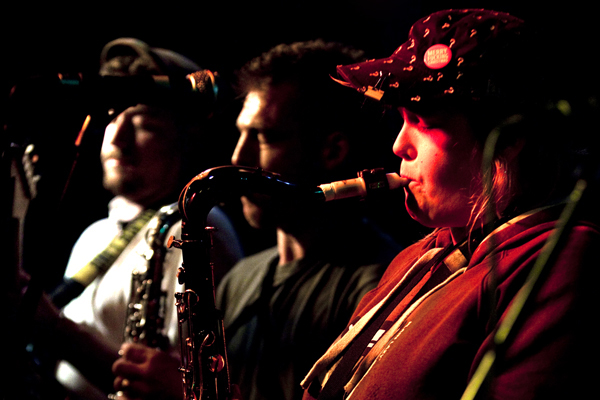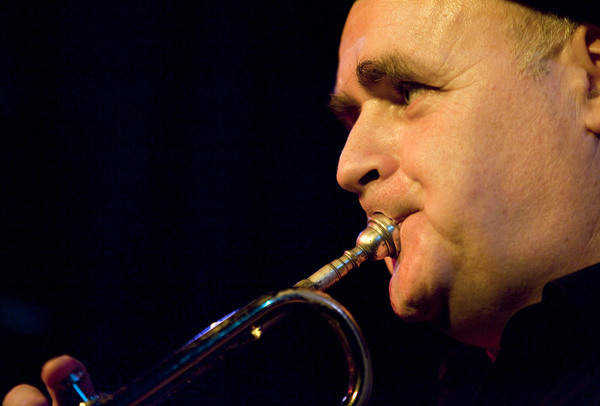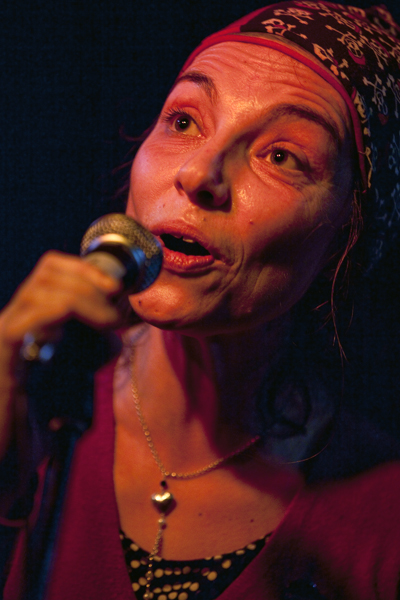 Wide Eyed Order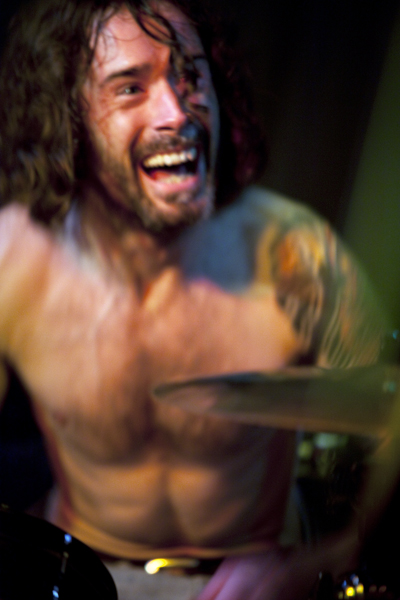 Wide Eyed Order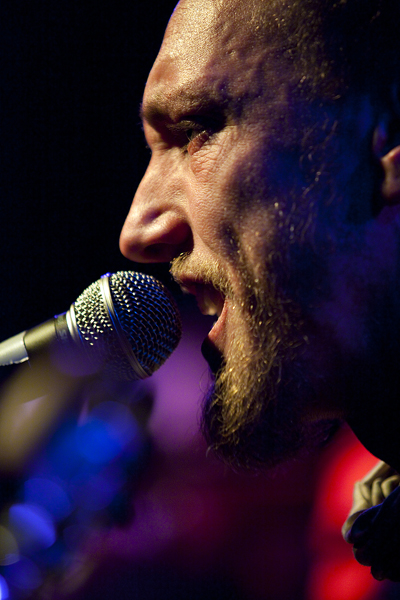 Wide Eyed Order
Words by Niall Amor
Photography by Keith Trigwell
myspace.com/losalbertos
What did you think of the gig?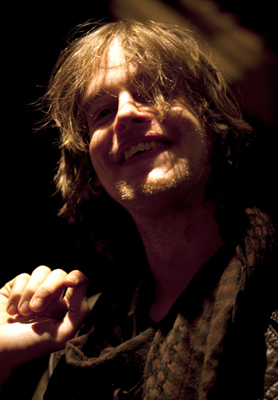 Adam: "Yo yo yo I'm Adam Brown  and I phoned in sick for work to be here"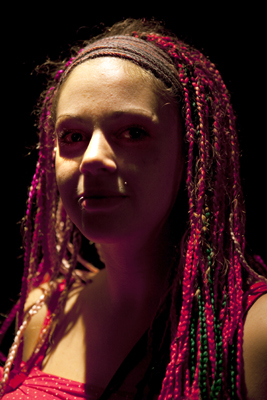 Louise: "Loved it, they put me in a brilliant mood"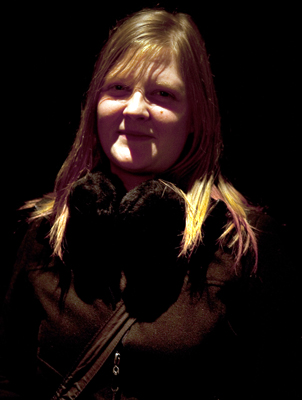 Izzy: "I was really chuffed"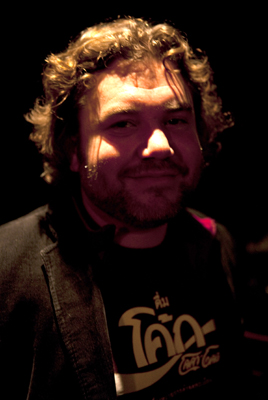 Gareth: "Fantastic. Wide Eyed Order were absolutely brilliant"