Coalition, 20th December 2009
Adam Freeland
"I feel like I'm playing Tetris."
It could have gone either way at the Marine Parade Christmas Party. All the students have gone home for the holidays and most people at home eating a good non-Christmas/roast related meal or some student version (takeaway or fajitas) to flatten their stomachs for the Christmas frenzies. But some could not pass up an opportunity to see a line up like this, and all through the Coalition young industry kids and their friends flitted about celebrating the holidays in the only way they knew how.
Alex Metric is eighties style electro with the look to match, Evil Nine are the less cheese of the three (Black Sabbath and T-Rex influences make it okay for the more openly diverse of us to appreciate it). And everyone was waiting on Adam Freeland's DJ set, not to be confused with the band Freeland which he is also a part of. If your interested in electro, he is a good place to start, a couple of nice melodies, catchy beats and not too heavy but still embodying all the amiable qualities of a producer of this genre, and awesome live.
It is a real shame that the weather was frightful. Apparently Brighton hospital had over one hundred patients in the waiting room with broken bones on Sunday night from people who'd had 'nasty falls'. The people, who did make it down, the lucky ones, did the place proud. The vibe was lovely and had it been in the summer, the night would have been a mammoth success….
Nico was on first and seemed a bit like a producer that had never DJed; that is constructive criticism though. It is hard to get the balance between DJing and producing, and better to be awesome at one thing than average at both, 'combining two things to make something not quite as good as either'.
Alex Metric played live with a full band and this was one of the first times that live actually meant completely live in these circumstances. This was received truly well by the crowd who stood respectfully watching like one would at a gig. The vocals weren't perfect, but all the same it was more successful that previous attempts we have seen. Adam Freeland smashed it, enough said.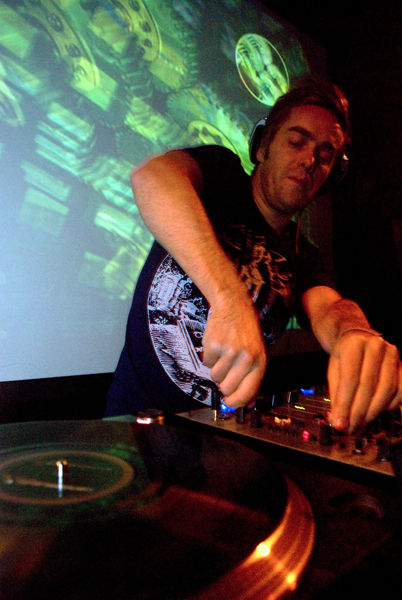 Adam Freeland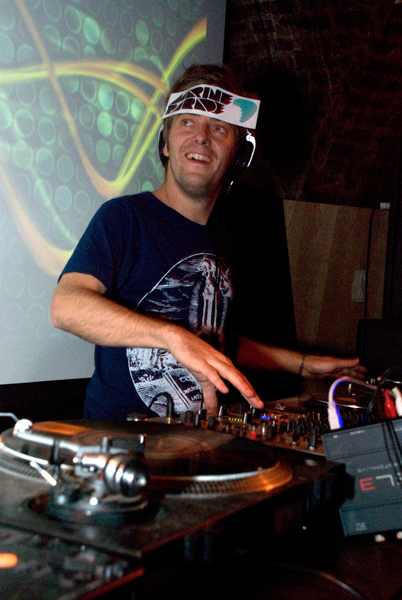 Adam Freeland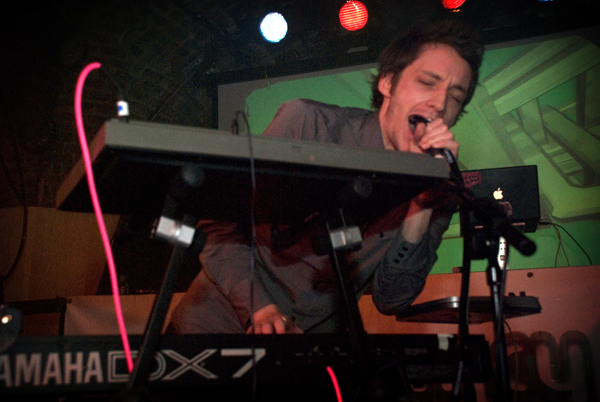 Alex Metric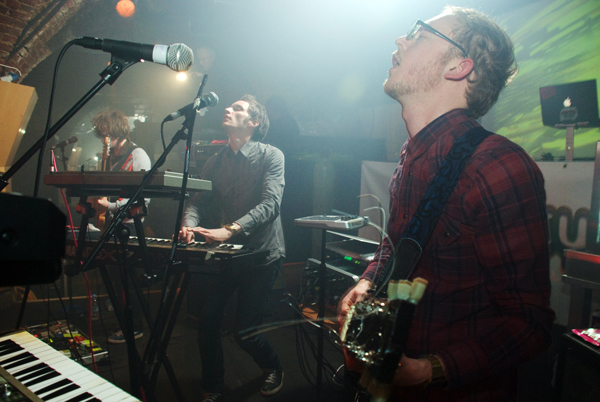 Alex Metric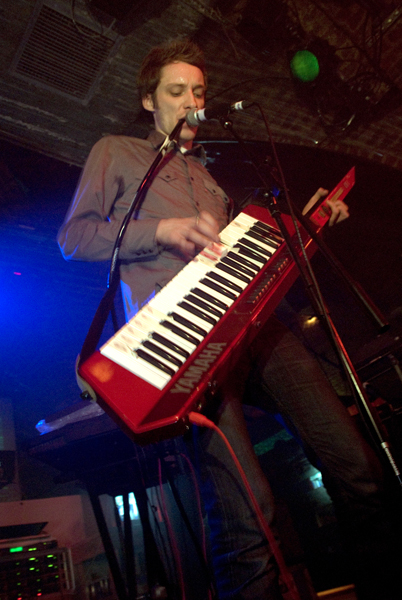 Alex Metric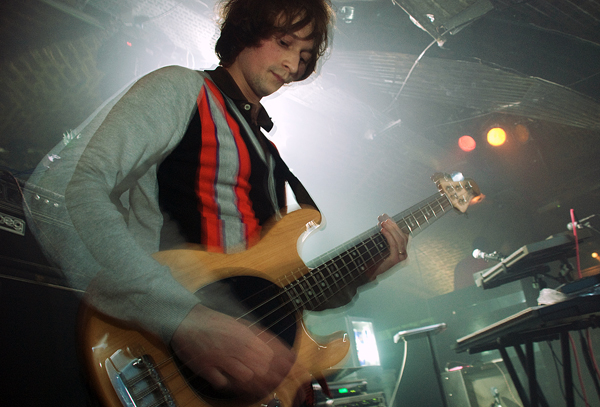 Alex Metric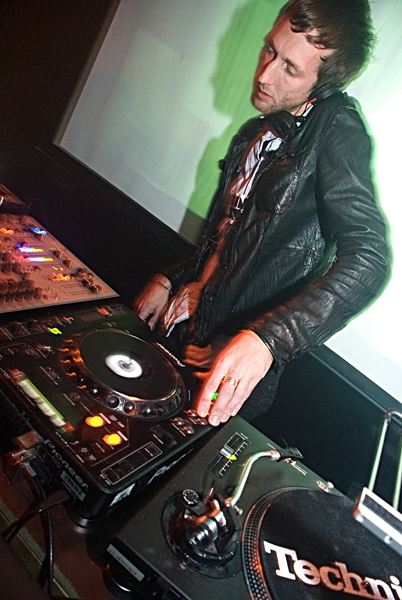 Evil Nine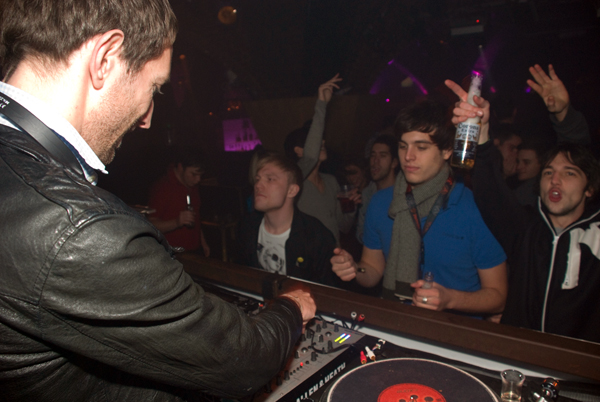 Evil Nine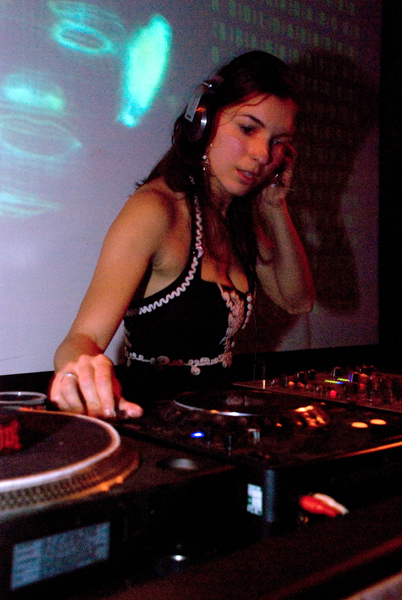 Nico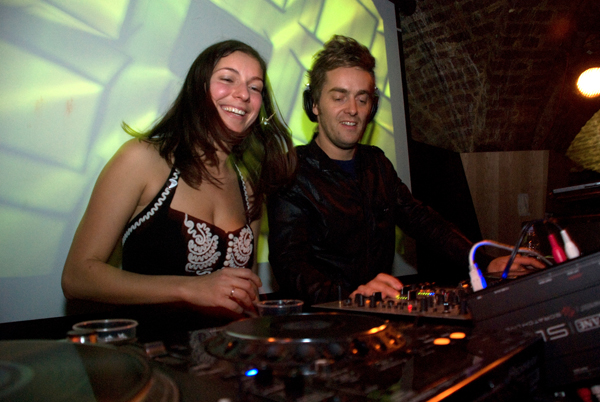 Nico and Adam Freeland
What did you think of the gig?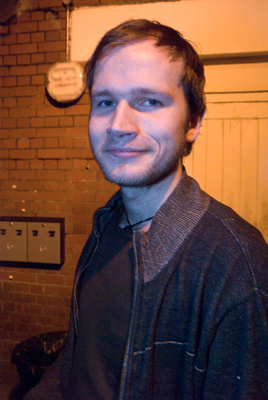 Steve (Alex's mate): "Adam Freeland's tune selection was spot on"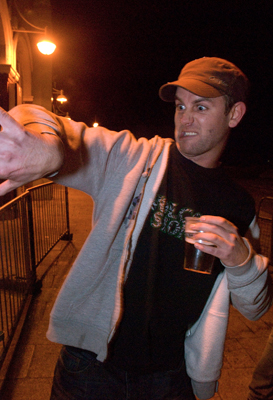 James: "Awesome gig, quiet but due to ice… people trying to avoid broken wrists"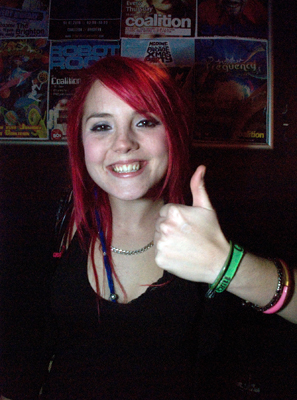 Roze: "It doesn't matter how many people are out, a good DJ set can make a night"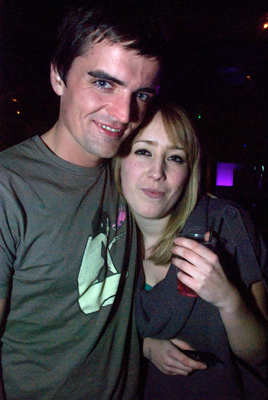 Cormac (left) with Kate (right)
Cormac: "You can't get across Brighton today, I hope they'll do something like this in the peak of summer"
Mugshotz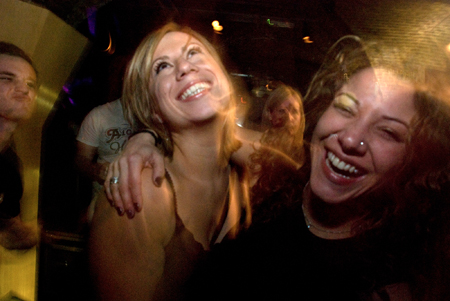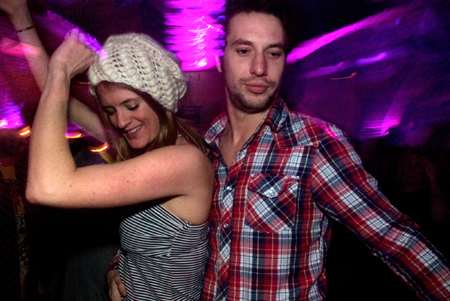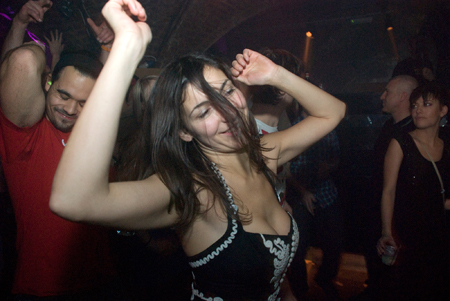 (it's Nico!)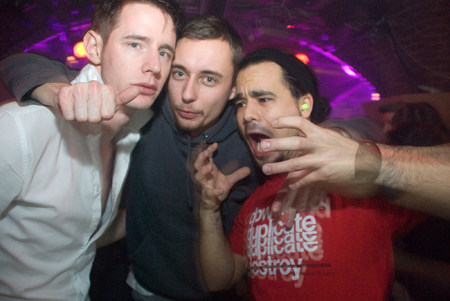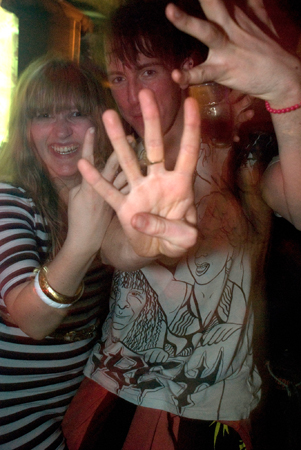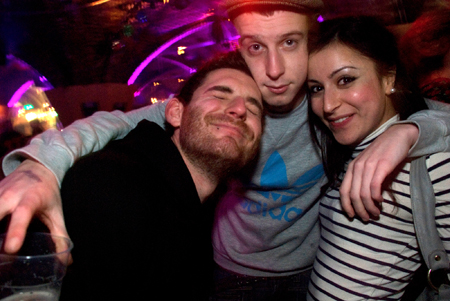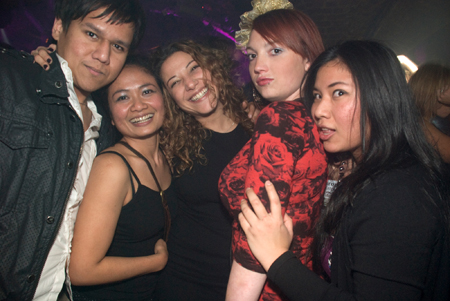 (Tom, one half of Evil Nine)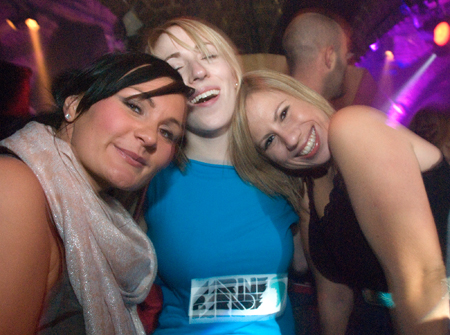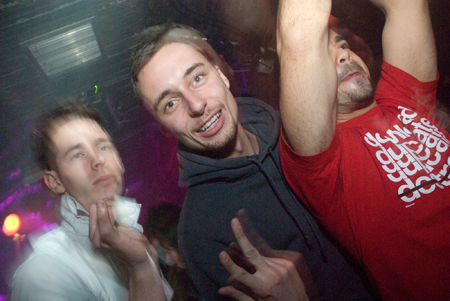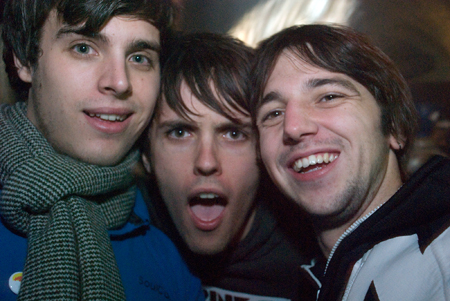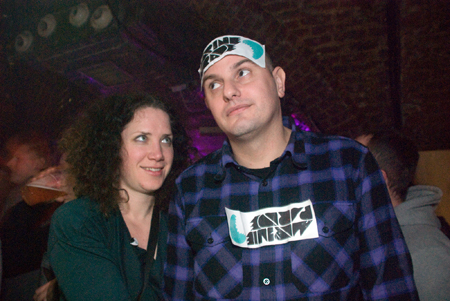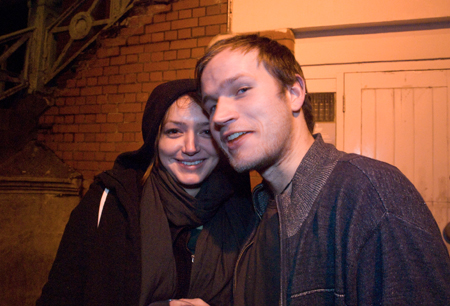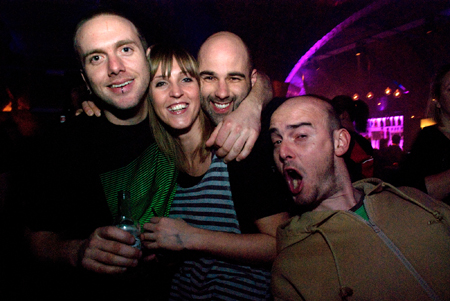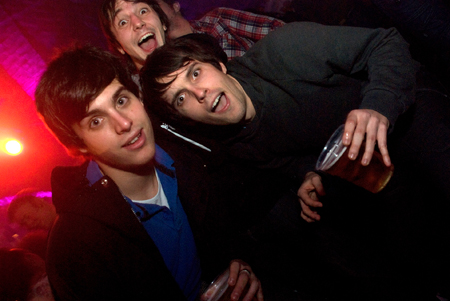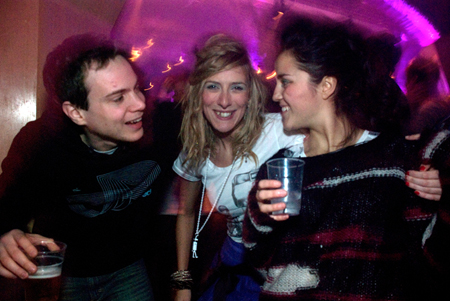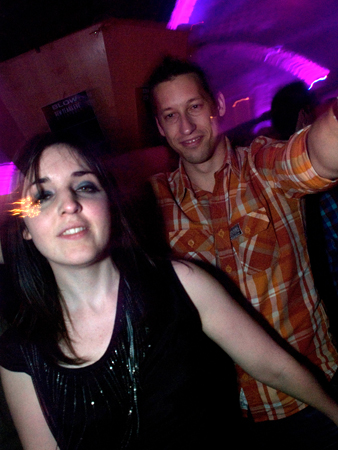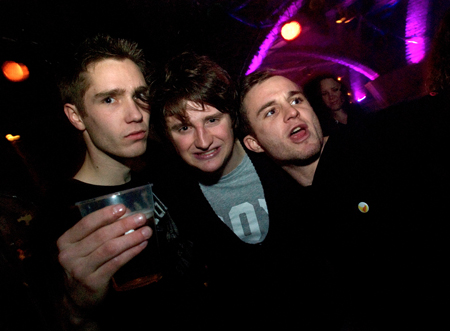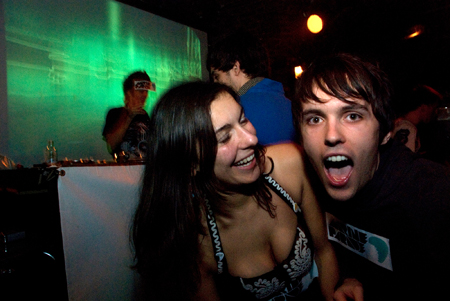 (it's Nico again!)
Words by Kate Elliott
Photography by Pornrutai Lohachal