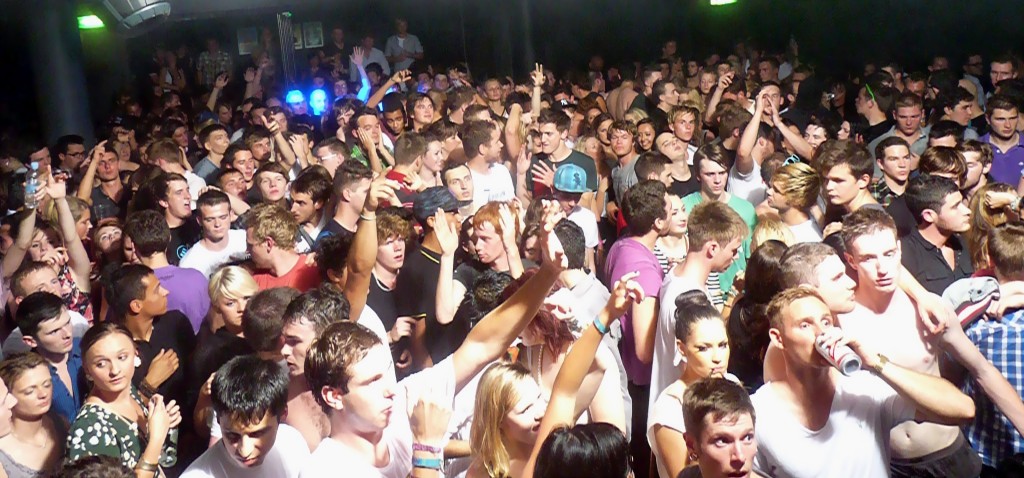 The birth of dubstep has rapidly engulfed the ears of the nation, establishing itself as a formidable musical genre. And with Nero's performance tonight, it's staying for the long term. The bass hungry crowd and contagious buzz of benevolence were enough for any act to put on a good night. But what an act! And with Digital being second to London's Fabric as the loudest club in the UK, what a place to see them!
The London based duo consisting of Daniel Stevens and Joe Ray have truly integrated themselves into popularity, with their tracks being played by big names such as Skream and Tiesto. Tonight the crowd was full of dubstep lovers, drum'n'bass heads and mainstream dance followers. Nero's style and performance suited everyone in this congregation.
Their set exemplified a commercialised form of dubstep, which worked amazingly! With influences evident from contemporary artists like Netsky and Flux Pavilion alongside a commercialised production sound, they have truly found a niche in their market.
They gave the crowd what they wanted, playing a great deal of the tracks from their latest appraised album, Welcome Reality. When Guilt was blasted out, a swarm of bass driven clubbers exited the smoking area and flowed into the buzzing dance area for the climactic performance they'd all been waiting for. And they were not disappointed. The lights, the music and the atmosphere were comparable to none. It was a moment of pure euphoria when the first drop came in – the air was so thick with suspense you could pass out.
Nero's warbling noise and hypnotic bass lines created an incredible night for everyone this evening. Even in the darkest depths of Digital's toilets the wall trembling resonance of their set could be felt and enjoyed. As a rising dubstep duo hailing from Chase and Status's MTA Records, Nero have the potential to progress within the industry. Much like their label's creators, their commercialised form of drum'n'bass is becoming incredibly popular in the dance scene. With DJ Fresh achieving Number One in the charts last month and now Nero achieving fifth this month with Promises, it seems like the rise of this genre is on the up.
Words by Tom Harrop
What did you think of the gig?
Terry & Jeff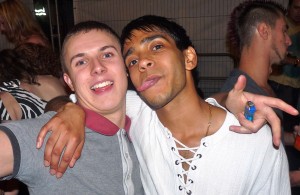 Terry – "This gig is f***ing unbelievable. I'm having the time of my life. End of."
Jeff –  "Heavy!."
Sam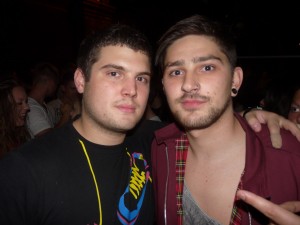 Sam – (right) "I'm a happy man. It's a busy night at Digital tonight, it's the place to be."