Versatility defines Devin Townsend. It's hard to imagine one man and a guitar embodying such a varied and atmospheric soundscape. The music mogul disbanded Strapping Young Lad in 2007 and went on to pursue his second solo career, the eponymous Devin Townsend Project. In 2009 Townsend released the first two entries under this name; Ki and Addicted, followed in 2011 by Deconstruction and Ghost. In both cases of the dual releases, Townsend created a lighter and darker side to his plethora of musical style, which he exemplified on stage tonight. His combination of dreamy chords and tinny rhythmic riffs encapsulated the years of performance and genre differentiation he has mastered so well.
Townsend is a man of pure musical integrity. Whilst his instrumental performance was staggering, his vocal technique was much of the same. His voice ranged from the delicate notes of his recent solo work to operatic transformation of his heavier material into an acoustic structure. He effortlessly serenaded over complex licks whilst adapting his singing to an atmospheric medium. However, it wasn't just Townsend's musical performance that captivated the crowd. He entertained the audience with the humorous hindsight of his life and experiences, giving insight into his own musical journey as the years have gone by. He regularly encouraged audience interaction through song suggestions and banter whilst the crowd took part in the performance process through vocally backing many of his better known tracks. This involvement of the crowd in his set broke the 'fourth wall' of the gig creating an intensely communal experience for both artist and audience.
Devin Townsend is a true musical force to be reckoned with. His unique brand of acoustic performance creates an atmosphere that is unparalleled to many solo acts that grace the stage today. His diversity makes him approachable to anyone with a passion for music, with tracks that are full of both melancholy and vibrancy. He is a truly inspiring musician with boundless talent; an incredible crowd pleaser who creates an incomparable live show. And better yet, he achieves all of this with just his voice and his guitar.
By Tom Harrop


What Did You Think?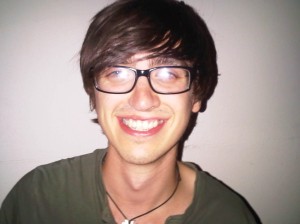 Graham 'I hadn't really heard much of his stuff before but tonight he earned himself a fan'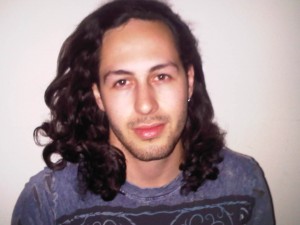 Ardsiv 'I particularly enjoyed his acoustic renditions of newer songs'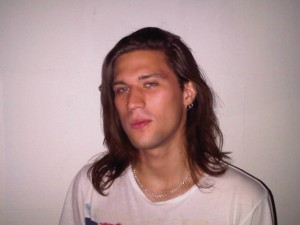 Stefan 'I particularly enjoyed the balance between the tranquillity and the intensity'










Rikin 'I thought he was a really talented guy'