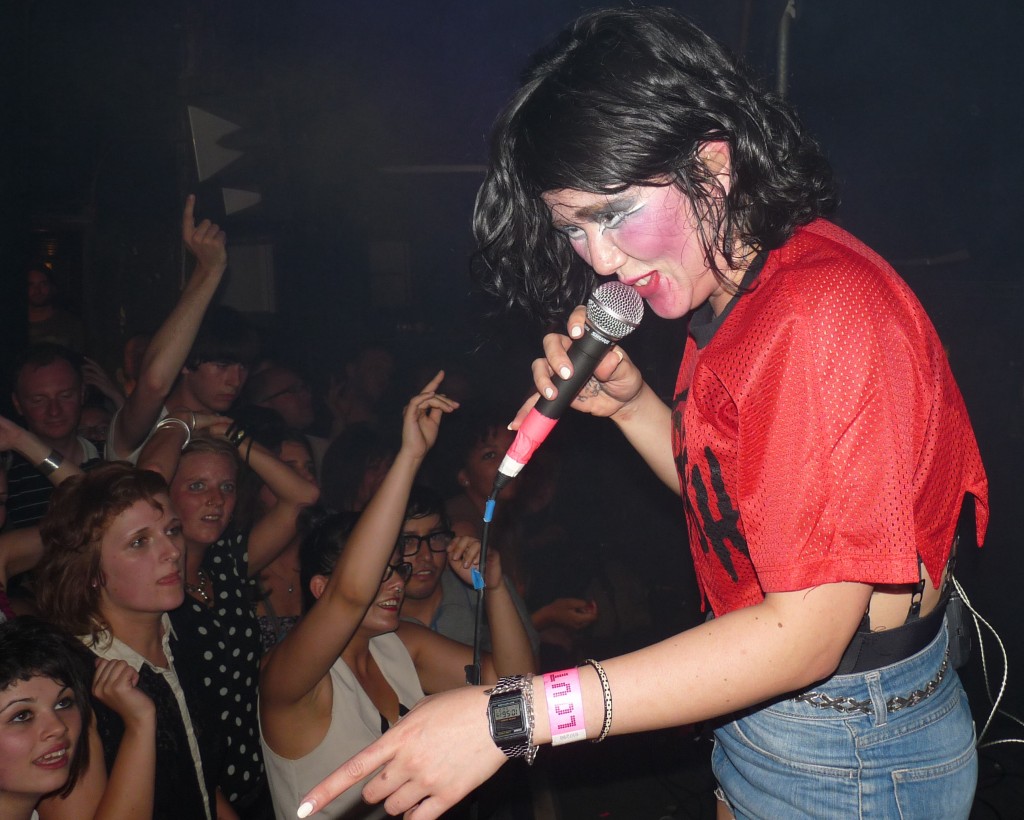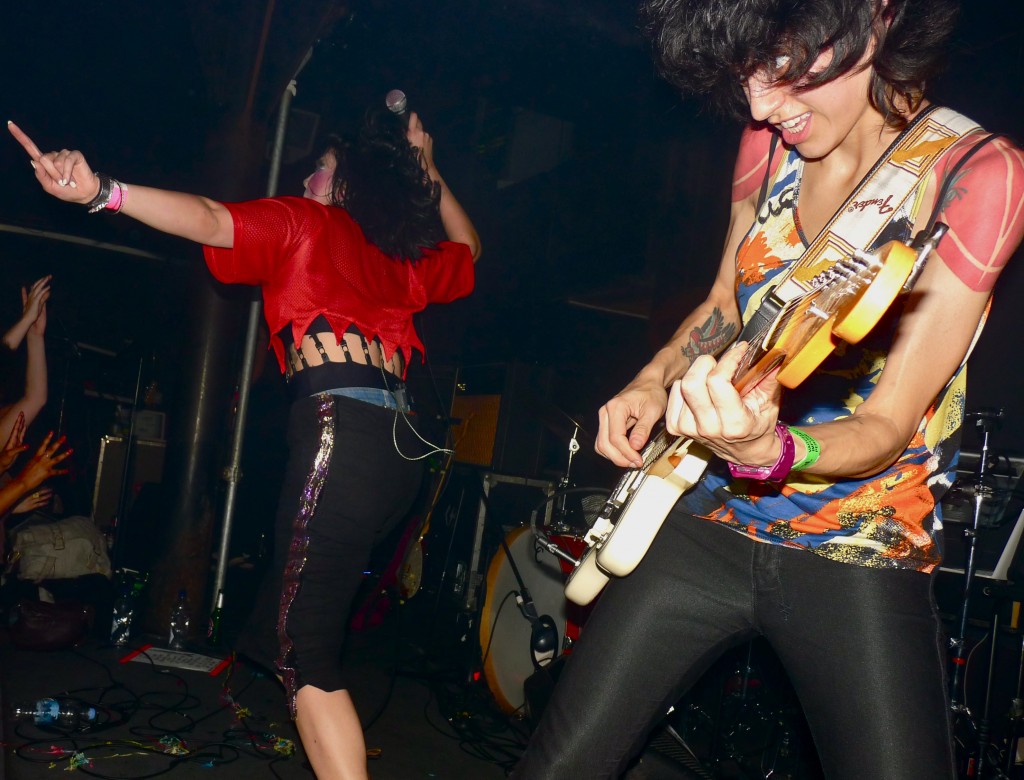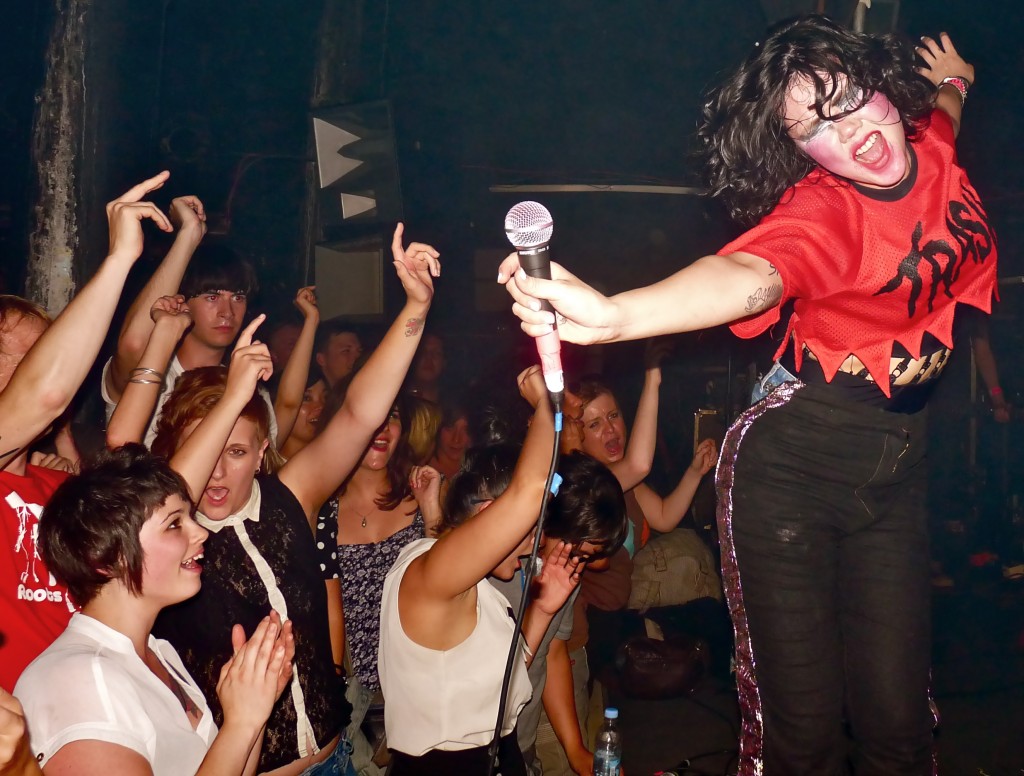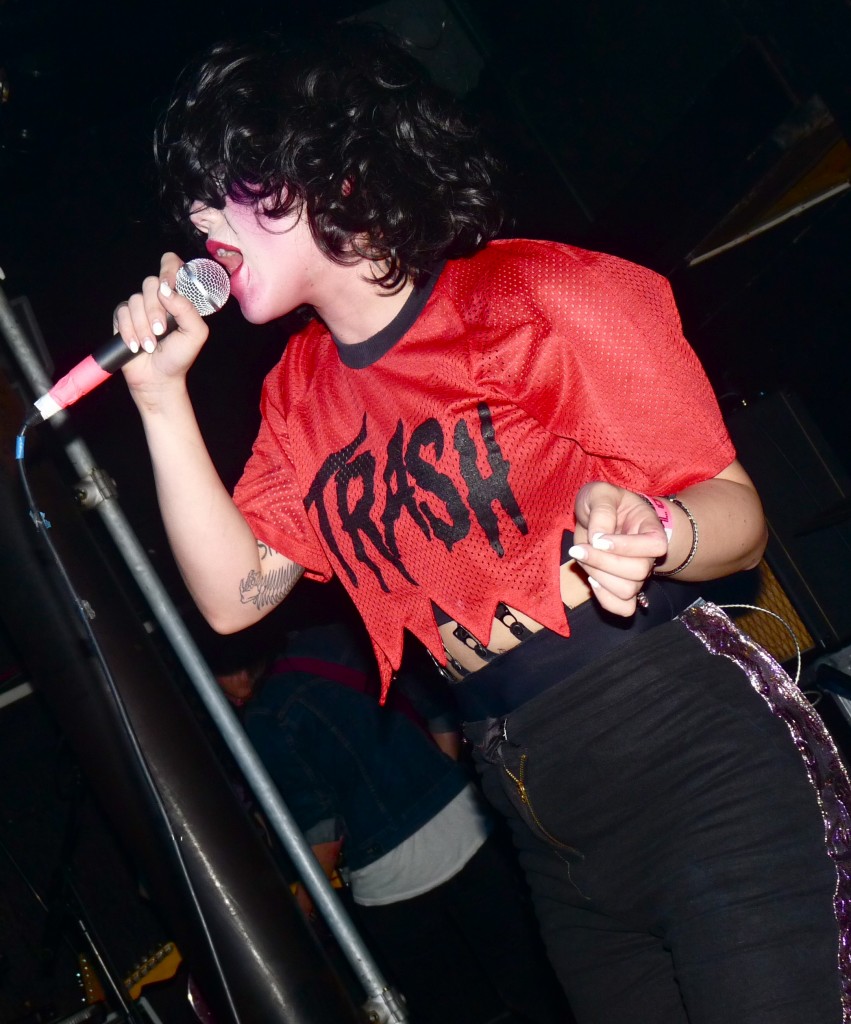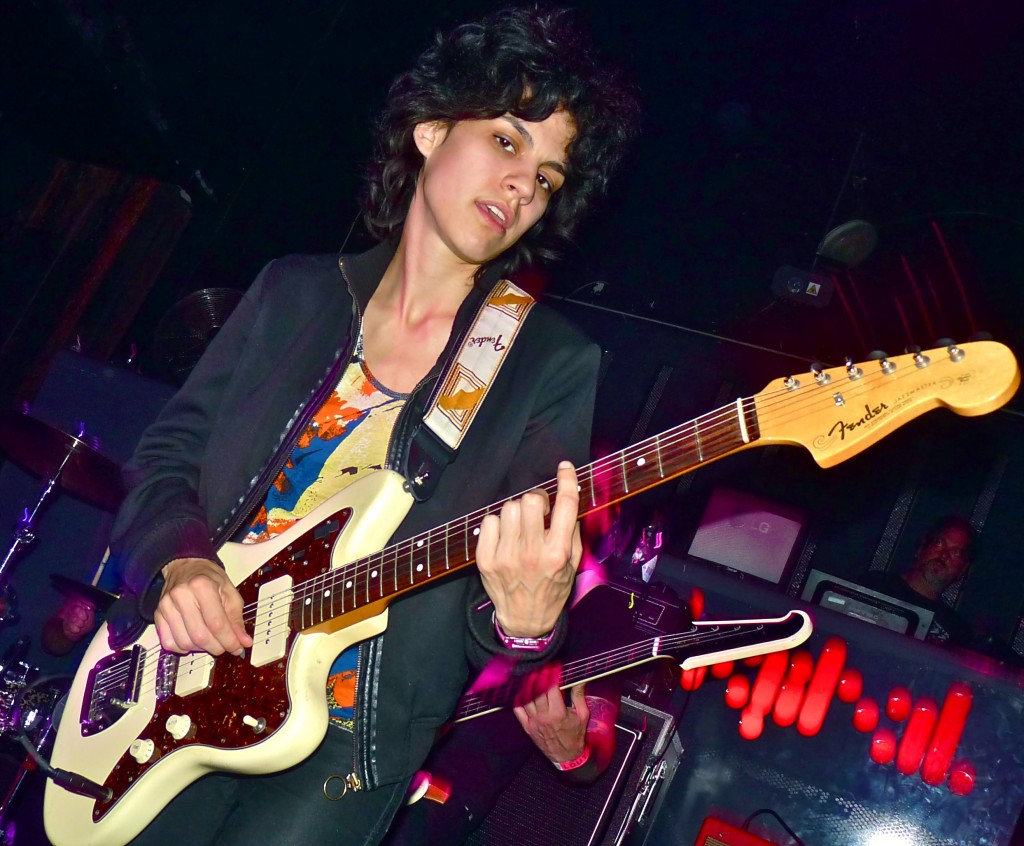 It'd been a while since CSS last bestowed their relentless party vibes upon Brighton's sunny shore. So what better time to catch them than on the eve of their third album's UK release! The new record entitled 'La Liberation' heralds a step up from their bubblegum Pop roots and sees the São Paulo sextet bringing a whole new level of musicality. But first a quick shout out to the support acts.
Local Math Rock maximalists Clayton Strange bring the kind of noise that comes from a heady diet of Foals and YCNI:M. Frontman Deniz has the same impassioned vocal prowess as Jimmy Eat World on fight night. The syncopated beats and jagged guitar layers are well suited to tonight's crowd, and they receive applause a-plenty as the venue begins to fill. They soon disappear to make way for Brighton virgins Binary, and it seems their first time isn't quite as painless as they may have hoped. Their introspective synth Pop rings through like the long lost grandson of Hooky and Ian Curtis et al. It's no bad thing, but the cold reaction from the fluorescently-clad audience suggests they were after something a little more lighthearted.
Soon though, the time comes for tonight's headliners and the ever-charismatic twelve-legged party animal that is Cansei de Ser Sexy take to the stage! The unmistakable Pop tigress that is LoveFoxxx is centre of attention from the moment they enter, and clad in her very own custom made leather jacket (complete with personalised coat of arms) she soon gets the audience moving. "Brighton! Are you ready to sing you ass off?" she exclaims, before hurtling herself into the crowd and straddling the bar like some kind of wanton party nymph. It's the kind of outlandish behavior people have come to expect from the Brazilian songsters. After all, their reputation for decadent antics on and off-stage precedes them.
Guitarist Luiza Sa is every inch the Rock star. Looking like a stick-thin pseudo-Jimi Hendrix, she swings her oversized guitar with expert prowess, pulling shapes, smiling to the adoring crowd and battering the hell out of her cowbell. Bassist and band leader Adriano Cintra stands firmly at stage rear, holding down the groove in a reserved but clearly joyous state of ecstasy. The ensuing chaos includes fevered body-popping, audience sing-alongs and stripping of sweat-soaked clothes, much to the approval of all in attendance. As the show draws to close the band seize the moment to take a bow and remind everyone how special tonight's show is to them. As the band make their exit, LoveFoxxx remains onstage, chatting to fans, signing all manner of personal trinkets and memorabilia. It's a lovely touch to what was an undoubtedly enjoyable experience for all.
Words by Jimmy Volts

What did you think of the gig?
Guy & Paivi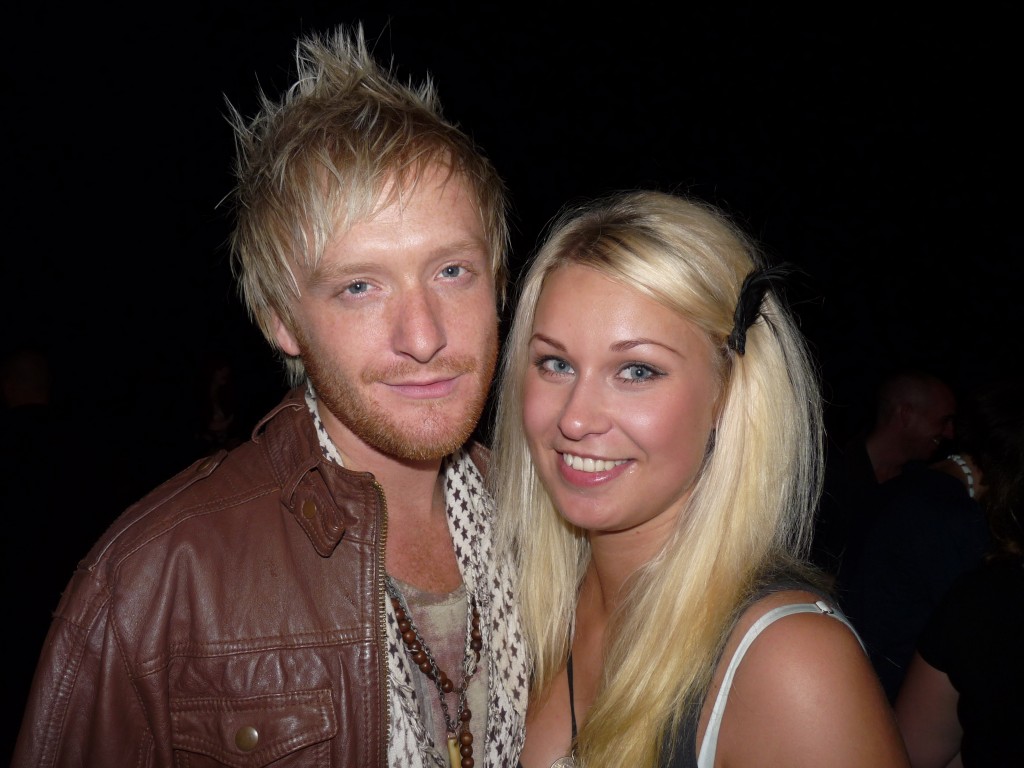 Guy
"I thought it was fantastic! I'd never seen them before but I'm a converted fan now. The lead singer was awesome."
Paivi
"I've waited a few years to see them live and I'm really pleased to have managed to catch them."
Paul & Dan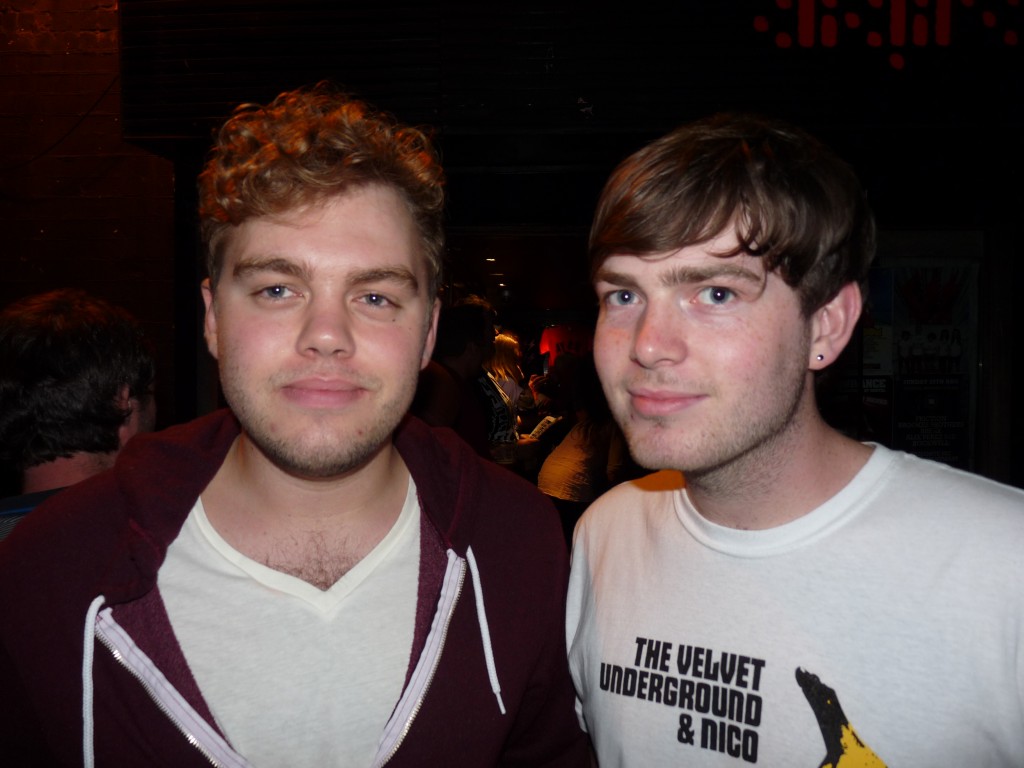 Paul
"I thought they were fantastic! The show just got better as it went on. LoveFoxxx is amazing live, she really gets the crowd going."
Dan
"I thought it was really good. I saw them a few years back but they're getting better and better!"