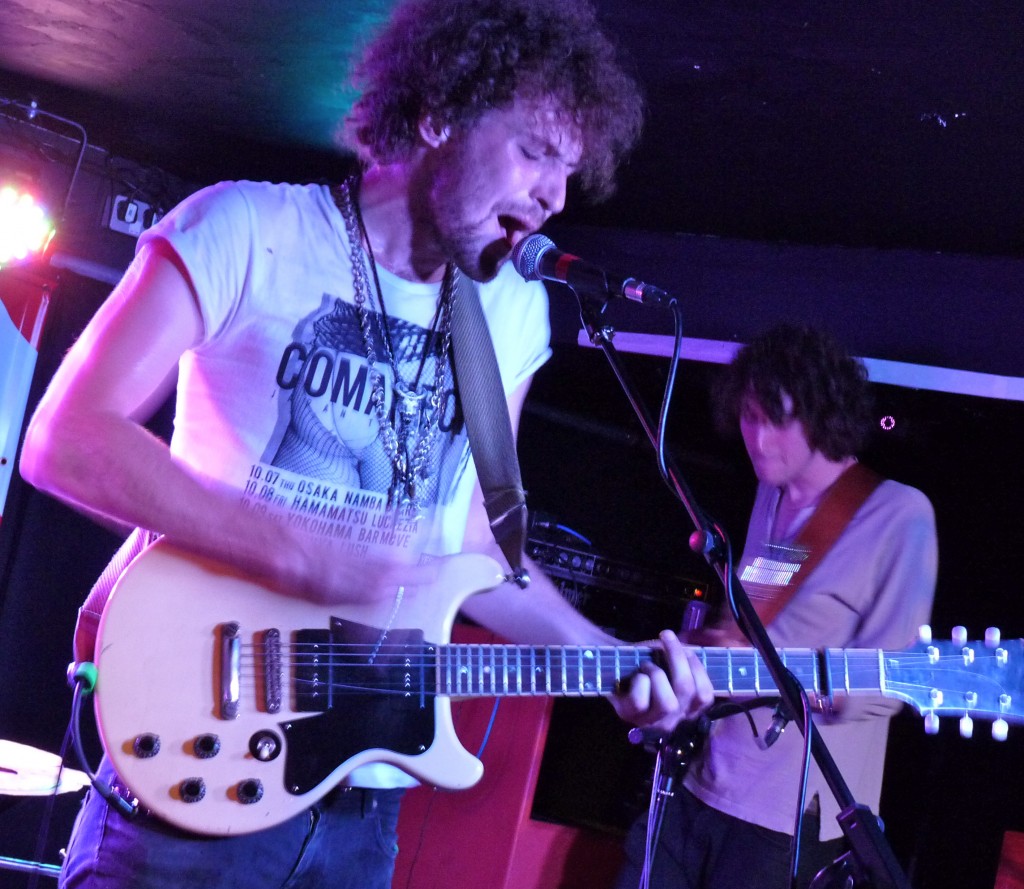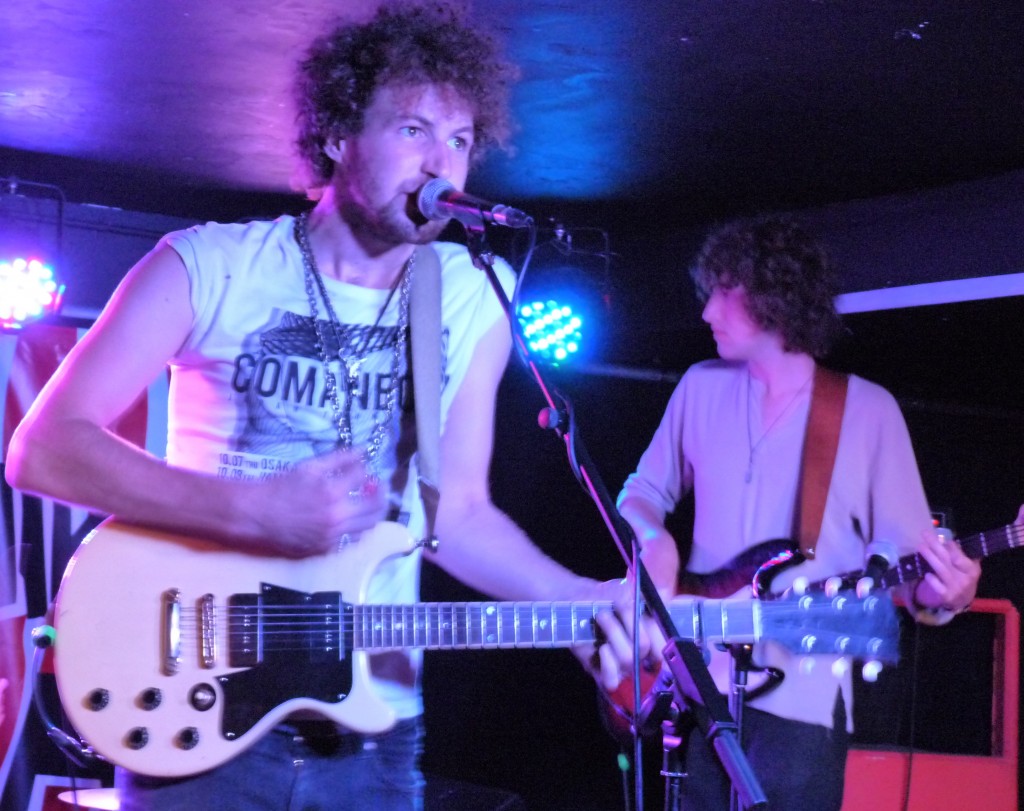 With a recent appearance at Maida Vale for BBC 6 Introducing with a certain Mr Lamacq, Babeshadow are one of the biggest buzz bands of the moment, so without hesitation, it was time to head down to the newly refurbished Sticky Mikes Frog Bar (formally Jam) to see what all the fuss was about. Before the main event though, came the most pleasant of surprises in the form of Brit rock quartet and sole support act 'I Dream In Colour'.
The four Essex-based lads were a picture of calm as they took to the stage, looking somewhat nonchalant with the disappointing turn out. Glorified rehearsal aside, the boys bust out a seriously impressive set that sat somewhere between the furious bitterness of The Boxer Rebellion and the quintessential British-ness of Ocean Colour Scene.
With his SG in hand, singer Richard Judge could easily be mistaken for a young Paul Weller with the talent to match. He holds center stage with ease, projecting his lyrics with conviction and poise, proving he's a born front man. Guitarist Michael Thackeray, Bassist Steve Daniels and drummer Peter Judge backed it all up effortlessly, giving a powerful performance without ever overdoing it. Here's to hoping they come back to Brighton soon.
After a brief moment of calm, it was London based four-piece Babeshadow's turn to brave the ridiculously poor turn out. Credit to them though, they look awfully jovial. Perhaps that's because they're on somewhat of high at the moment. They recently released a single 'Days Of Old' and appeared on Steve Lamacq's BBC6 Introducing, with a rather fetching video to match.
Sounding like an eclectic mish mash of Paul Simon, Vampire Weekend and Black Lips (minus the trashiness), Babeshadow are a breath of fresh summer air amidst a seemingly endless array of electronic acts in the Pop charts right now. Duel front men Tom Cawte and David Thornley look genuinely enthused onstage, even if they are playing to single-digit figures.
They stand just on the right side of twee, jigging around playfully like a couple of overzealous kids (who just happen to be pretty damn good guitarists!). In fact it's their interweaving guitar lines that are one of their biggest selling points. It's almost impossible not to want to dance to this music. Their infectious vocal harmonies are packed with soul and splashes of Punk and World Music make the whole thing seem so carefree.
Lets just say we're looking forward to hearing more from these boys. Bring on the album.
Words / pics by Jimmy V
Babeshadow – Sea Serpents


What Did You Think Of The Gig?
Matt & Dave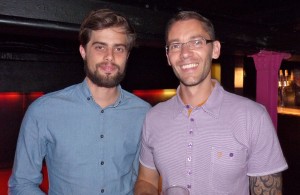 Matt "I thought 'I Dream In Colour' were awesome. The singer's got such a amazing voice, really powerful. I came on a whim to see Babeshadow having seen something online recently, but to be honest, I found them just a little bit too twee."
David (Blue shirt) "I thought first band were great. A bit like the Macabees in places. Babeshadow were great, loved the two guitars. They reminded a little bit of the Libertines."