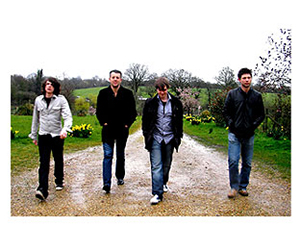 Sussex based The Long Goodbye will be travelling to muesli mountain on Monday to headline an evening of country and blues based music. Their debut recording "Whenever in ruins" was released in 2008 and hailed by many as "the album to play when the whiskey comes out". Lucky then, that their chosen Hanover venue The Greys are well stocked with the hard stuff. You can expect a good show from these experienced musicians – lead singer songwriter (and multi-instrumentalist) Alfie Bernardi having shared stages with the likes of Joe Strummer, Chaka Khan and Paul Young. Quoting the band's influences as Neil Young, Ryan Adams and Wilco, Bernardi has been praised as possessing "the most evocative voice since Counting Crows' Adam Duritz".
The Long Goodbye are currently recording their third album in a converted stable-turned-studio in the heart of East Sussex and we hope to be hearing some of their latest work.
The Long Goodbye will be supported by the Jake Mackay trio and Lee Martin Music.
Starting at 8pm, tickets are free but space limited so arrive early, aged 18+
The album "Darkness Leaves" is out now.
Get info and listen at reverbnation.com/thelonggoodbye
Thegreyspub.co.uk
Words by Becca Price.