Katherine Jenkins @ Brighton Dome, Thursday December 13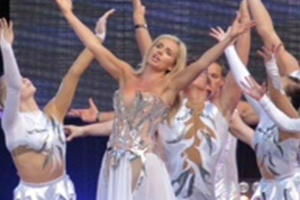 Multi-platinum mezzo-soprano Katherine Jenkins is teasing songs from her new album, alongside festive favourites to the Brighton Dome this Thursday.  The Welsh songstress will be joined by The National Symphony Orchestra to fully emphasize her sensual, melodic voice.
Telly viewers may also recognize her from her time as a mentor and judge on Popstar to Operastar, and even a guest role in Dr. Who.
Under 14s must be accompanied by an adult over 18.
Tickets cost from £30.25 – £71.50 and can be bought at ticketmaster.co.uk
The time to get there is 19:30.
For more information on Katherine, check out her website: katherinejenkins.co.uk