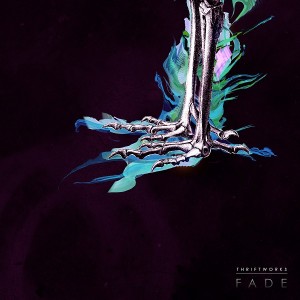 Thriftworks, "Fade", EP. Out November 3 2014
This experimental bounty of sonic pleasure is the work of creative Californian Jake Atlas. The album starts with romantic trance of a track "A Fuerza", which gradually intensifies until you're fully sucked in. "Georgeee" shows off Atlas' hip-hop roots with eerie James Blake-esque vocals mixed into watery layers of synth phrases with an ebbing beat, whilst "Pathetic (a)" encompasses deep, haunting bass, pumping methodically alongside a crunched-up, reverbed synth-melody and furtive, yet beautiful female vocals. Other tracks to check out include "Reggie", featuring a poignant rap by Mythicalifornian, and the melancholy dubstep beats in "Scene Unseen", featuring Rustix.Tantalising and surprising, it's an addictive collection that leaves you feeling like you're floating in a pool in the dead of night.
8/10

Available to buy from November 3 2014 at all good record retailers.