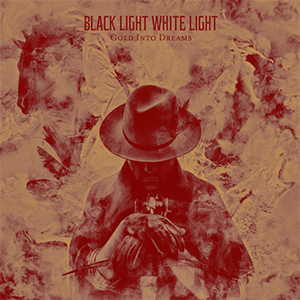 Black Light White Light, "Gold Into Dreams", album. Out October 14 2014
The cooler-than-cool Danish three-piece are back with an exceptional new release produced by Chris "Frenchie" Smith, whose CV boasts work with the likes of The Dandy Warhols, The Darkness and Jet. The album starts with rip-roaring grunge anthem "High like a hurricane", featuring defiant guitar phrases and vocals laden with both angst and sincerity. Stomping track "Running" kick's off with an arrangement not dissimilar to The Beatles in their psychedelic phase, before slowly contorting into a symphony of distorted guitar and vocals. As the song builds up to a grungy crescendo, you'll be driven from bobbing to head banging by thumping drums and a strong vocal beat. "Operators" and "Sex and Fury" also stand out as anthemic desert-style foot stompers. A spaced-out, 'feel good' album – at once gritty and punctual.
7/10
Available to buy from October 14 2014 at all good record retailers.