Beautiful Boy "Bodies" – Single, out now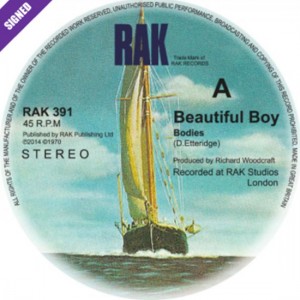 Beautiful Boy "Bodies" – Single
The latest release from our favourite local guitar-pop maestros displays a leaner, slightly meaner side, proving there's more to this band than meets the eye. The slow-burning grandeur of the previous singles has given way to upbeat rhythms, staccato piano stabs and the kind of hooky chorus that cuts straight to the chase, burrowing deep into your noggin to ensure you'll be singing along in no time. One can't help but wonder though, whether this side of the band has the same life-affirming strength of appeal as their previous efforts.
6/10, out now, Jimmy Volts