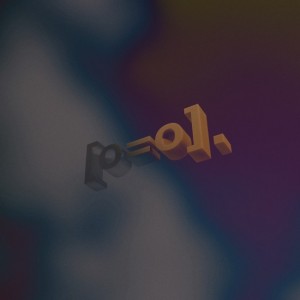 Kwes' long awaited full length delivers wonky psych-pop gems by the earful. A rare original, the Lewisham singer does bite size tunes as well as transcendent sound experiments – and mostly both at the same time.
Over the past decade or so, the Lewisham singer/producer Kwes has mostly shuffled along in the background of numerous and varied collaborations. He's produced with The xx, Damon Albarn's project DRC Music, and recently even provided the sample for the Pusha T beat  underneath a 2-Chainz lyric about a "bad bitch" in his swimming pool . But the London-centric core of his musical family (all of which appear on his 'Kwesachu' mixtapes) seem to share a similar canniness for convincingly experimental pop – Micachu, The Invisible, DELS and Ghostpoet. It's only Kwes, however, who's attracted a Warp Records signing – a veritable badge both of knob-twiddling kudos and, these days, pop sensibility (see newer Battles, Darkstar and Jackson releases). His voice, though infrequently singing and largely unsung, was eventually heard in the right places.
ilp marks the long awaited consummation of a trickle of highly acclaimed EPs, including last year's Meantime, which featured both the (connoisseur's) end of year list topper 'lgoyh' and breakthrough single 'B_shf_l'. Picking up where the latter track left off (and closing this LP), ilp is scattered with similarly pithy, quick-burst pop nuggets. '36' and 'Rollerblades' both tinkle with equal shades of sunny piano and childhood romance – 'I had to go for dinner…I had to see you again only to learn that you'd moved away', laments the latter's narrator. Kwes' voice is both unadorned and seemingly as tentative as the title of 'B_shf_l', but what marks both tracks more than their concentrated doses of syrupy pastel is that each begins to decay with thrilling moves into darker, if more psychedelic territory. 'Rollerblades' particularly disintegrates into a churning post-dubstep stomp that reveals Kwes as much more than a sympathetic singer-songwriter.
Admittedly, there are moments of gentleness that add to his intrigue. 'Flower' does soul with heartfelt care and its promises to 'look after you' and use of the word 'beautiful' are as oddly convincing as similar pleas on 'lgoyh': "I mean when I say, you're beautiful…I'm not going anywhere". But if anything, the 'understated' nature of Kwes' songwriting is overstated by many critics, who hear his vocal wavering low in the mix, match it to his shy interview persona and call it lack. Even when more flatteringly filed as 'restraint', Kwes' presence on the record seems unfairly reduced to delicacy or limpness. In fact, Kwes shouts from every corner on ilp. He ebbs out of rumbling bass during the turn of 'Cablecar', through horror film reverse-reverb on 'Purplehands' and, most prominently, in every shimmering vocal melody on the album.
A prime example of the ruthless method behind Kwes' deceivingly soft madness, 'Cablecar' goes wild eclectic during its completely unpredictable eight minutes. A clear-cut opening proffers a micro-single a la '36', after which the mix springs low as if exposed to a vacuum. When it springs back, it's hard to know where the tears of found sound collage came from, and harder still to track the apparently self-consuming song structure that follows. That Kwes recently called electronic experimentalist Oneohtrix Point Never's album Replica a favourite goes some way to explaining the sublime gratuity of the track's crashing distortions. But crucially Kwes' piece also pulsates with melodic warmth, each cadence chiming like a verse-chorus pop gem, even though each line seemingly comes out of nowhere, only to disappear again into the fuzzing hubbub. It's the work of a hard sonic task master – like a chart pop writer-stiff mixed with the alt-pomp of Floyd's Roger Waters and a dash of Eno.
If the formula falls down in any way, it's the apparent lack of restraint with which Kwes bounds precisely from mood to mood, soft tapestry to sharp instrumental. While this might reflect his chromesthesia (which allows Kwes to see sounds as colours) it seems more likely that, a long time coming and broken up by a lengthy writer's block, the record connects pieces of writing so self-contained in their individual experiments that they inevitably struggle to stick. Despite this though, ilp is an album whose intense psychedelic delves pierce as deeply as its bright tunes – and it has both in big, day-glo spades. If Kwes can keep a focus on his own project long enough to pull off another full length, we could be in for a polychromatic masterpiece.
8/10, out now, Callum McLean.
Head to Kwes' website for more info and to buy the album.