Could it be possible, that rarest of combos? We think so! Not all breakups are bitter after all!
If you've not yet heard of Harry Hannah, the independent folk singer/songwriter hails from the north end of Ontario's Northumberland Hills, known by many as 'The Cobourg Folkster', with a rugged sense of charm and a lot to talk about, when he's not skinny-dipping in rivers and running wild with the rabbits and wolves, he's howling his sweet songs all the way from Cobourg to Alberta.
This alt-country track gallops and twangs it's way through the bitter-sweetness of a break-up – an easy-going, somewhat perky new single telling the true story of a breakup he went through years ago.
"I was 23, coming to terms with love and loss. I had some dues to pay and time to spend, and so I wrote a new song," Harry reflects. Speaking of his one-time love interest, he remembers: "Her path was promising and moving quick. I really didn't feel the same about mine, and I needed to sort my life out in Ontario – relocating out West wasn't an option for me. She was bound to mountains, while I was bound to the Great Lakes."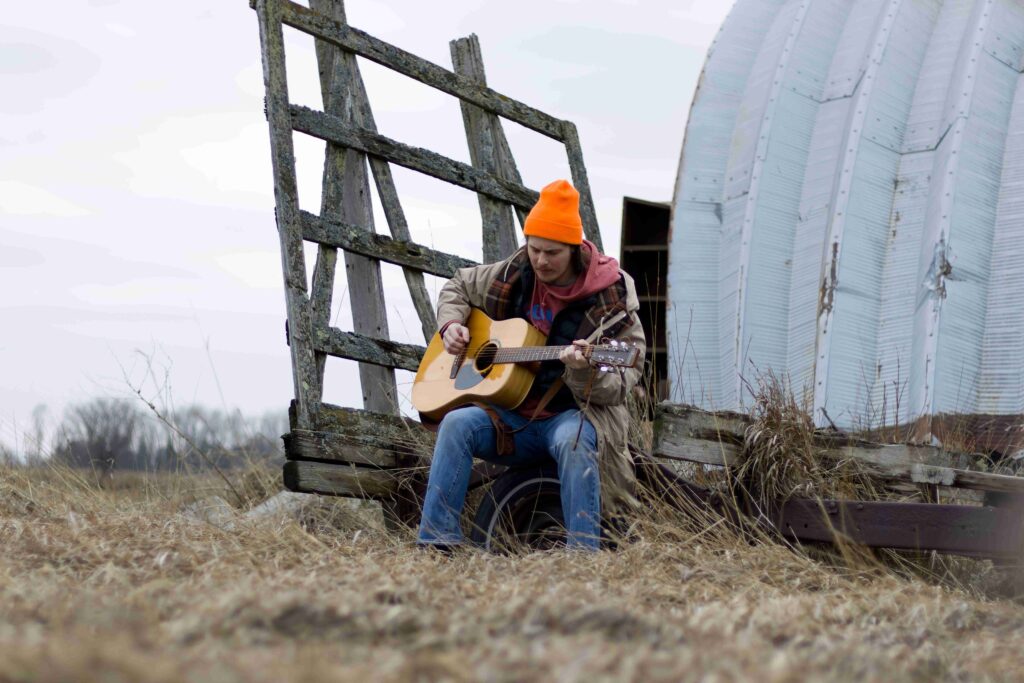 It was sitting in a Cobourg café called the Black Cat that he penned the track one windy autumn morning – a coffee and a blueberry scone at his side. "I knew I had to do my best to keep my head up, not get bitter and just be nice. These lyrics almost worked as a reminder to that." 
At the end of the song the narrator finds comfort in the idea of one day following his lost love: "Oh the sun falls on the dark ground – Oh I'm packing up my things and I'll be coming for you now – In my old Chev truck it'll do real well – I'll find you in the mountains and we'll run like hell…."
A perfect happy ending.
"Baby Don't Look Back," is from Hannah's forthcoming album "The Wild Side of a Feel Good Town", and available now.
Follow Harry Hannah Online: