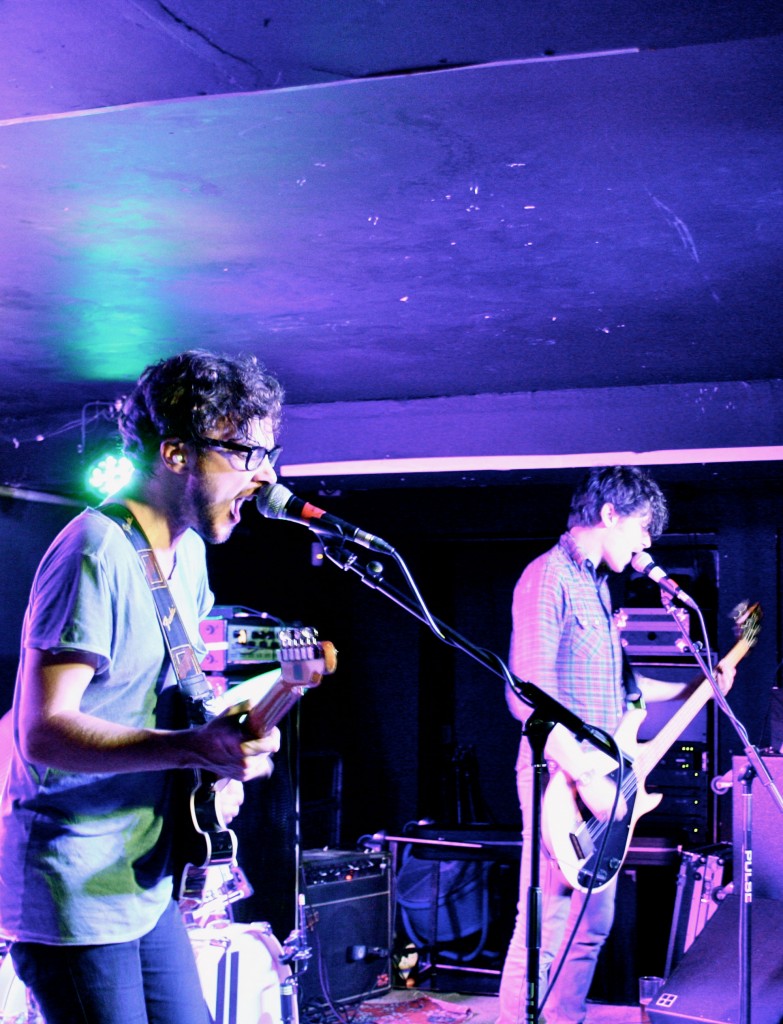 It can make you feel anxious when you walk into a venue and you're the only one there. Somebody has to be the first person to walk in though, and at most shows you can be sure that loads more people will follow. This is unfortunately not the case tonight, with Sticky Mike's greeting you with a lonely soundman and a stern faced parent of the first support band strolling around nervously.
That first support band is Kai, a teenage trio from Brighton, and a group of guys with talent and ability. They play to a crowd of about a dozen or so people that know them pretty well and duly lap it all up. They've got it down song-wise, having written a batch of tracks that ebb and flow between many moods and places, supported by the talented voice of the lead singer along with some tickling electronics. There's a lot of fumbling with their tech between songs though, and it's pretty clear that despite being able to play well, they need to get more down in the showmanship department.
Where Kai could at least make up for their stage show with their musicianship, The Fusion sadly struggle to share much in either camp. For a band that's been around for four years, it surprising that they have yet to grasp certain aspects of a live performance, and what you just don't say on stage. They don't seem as tight as the band that played before them, leaving you wondering why tonight's billing wasn't the other way around.
It's finally time for Young Legionnaire to show them all how it's really done. Comprising of former members of Bloc Party, Yourcodenameis:milo and The Automatic, they are veterans to the music scene, set worlds apart from the previous two bands – and it shows. The amount of people that filled the room at the beginning of the night doubled at most, but kick-ass tracks like single "Numbers" go down a storm with the small crowd. All of the other great tracks from the "Crisis Works" album like the rhythmically off-kilter "Blood Dance" are smashed out hypnotically to full rocking effect. There is a healthy amount of banter between songs, and bassist Gordon Moakes invites the crowd forward towards him, giving the audience that cosier up front feel to interact with. It's not as captivating as the last time they played here with Pulled Apart By Horses, but it's a great performance nonetheless, showing that these three gentlemen are still offering up something great to British music.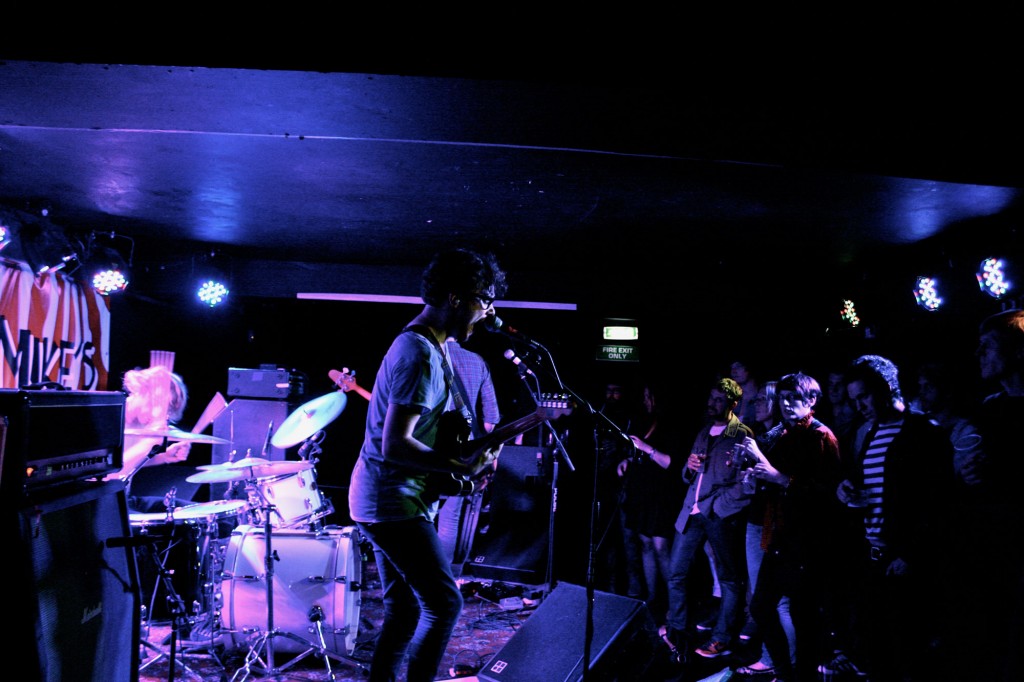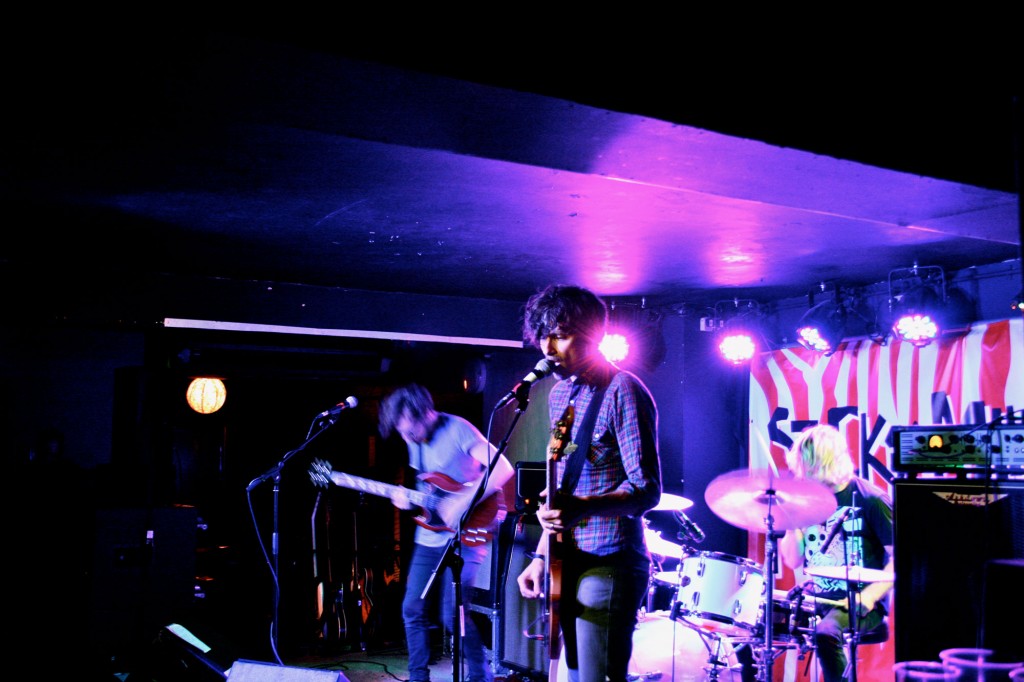 Words by James Fox – burnthepress.tumblr.com
Photography by Rosie Powell – rosiepowell.tumblr.com