Coalition, 30 January 2010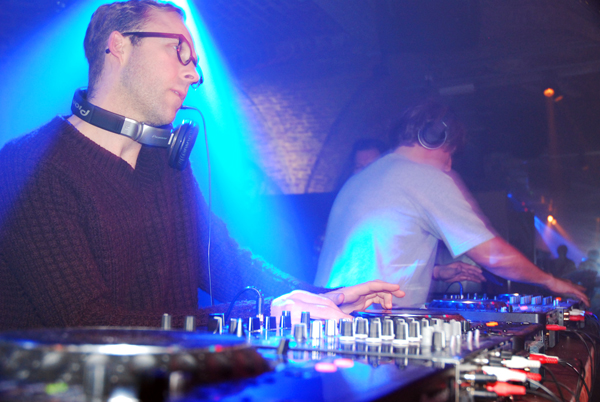 Electronic dance group XPress2, who've had dance chart hits with 'The Sound' and 'Lazy', were back in Brighton this weekend for another late night session under the Arches.
The evening kicked off with some deep throbbing bass tracks that would grind on for ten minutes or so and then climax before blending into the next.  Something somebody with two left feet could keep in step to. Neither the less, much more stimulating compared to the minimal house that is very popular in Brighton.   There is something in the simplicity of a beat that stirs us deeply and gets everyone in the mood. And naturally primeval bass lines are just what you want considering the quality sound system Coalition has to offer.  Very noisy on the dance floor but well balanced enough to have a conversation around the sides.
As the night proceeded the style changed towards the more ambient spectrum as the crowd inevitably loosened up and got down with sounds.  If anything, you could generalise XPress2 as a progressive house/dance act that are very in-keeping with the times.  On occasions they resort back to classic dance tracks to get the masses going.  Dropping in an old skool techno number half way through the night was a real treat and undoubtedly there was something for everyone. Well you'd expect a good show from a group who have played alongside Groove Armada, and share the same label as Fatboy Slim and Freq Nasty, Skint Records.
And another thing noticed whilst watching Xpress2.  Where have all the MCs gone?  It's like they have abandoned all the 'bigging-up' on the mic in favour of being more serious about the music. One of the clubbers explained that XPress2 are much better seen live as some of their album work is more commercial. However, these grooves seemed much rarer than the norm and it's always better to see acts like XPress2 experiment with their own sounds in front of a live audience.
On a personal note this isn't really my genre, but if you want a great night out dancing to tasteful y refreshing vibes then looks no further.  The crowd and the staff where decent bunch and there was zero attitude.  These are all the elements that make a fantastic weekend, and if you like modern dance music then catching XPress2 next time their playing in Brighton is highly recommended.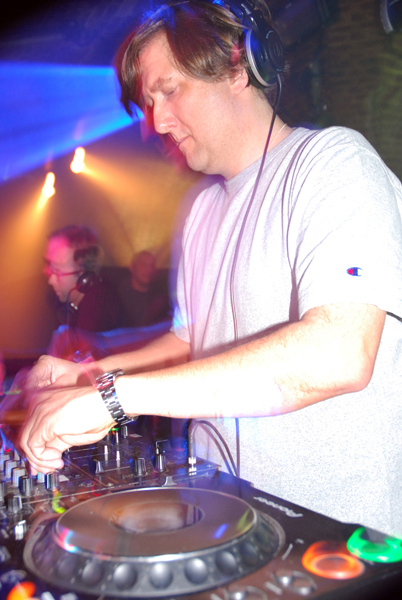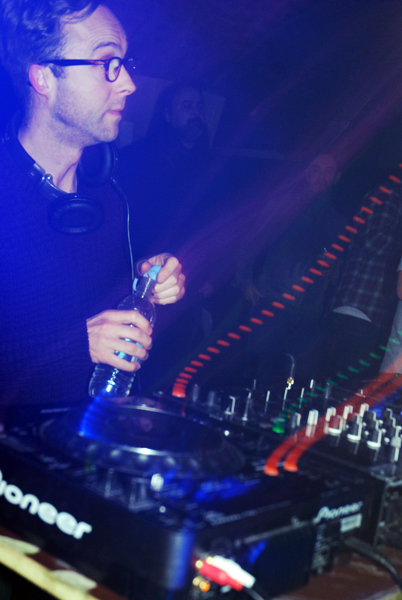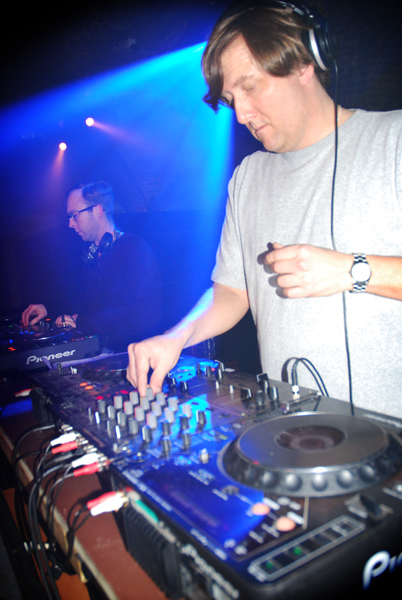 Words by Benjamin Hanney
Photography by Noorali Hirani
myspace.com/xpress2