Concorde2, 23 May 2010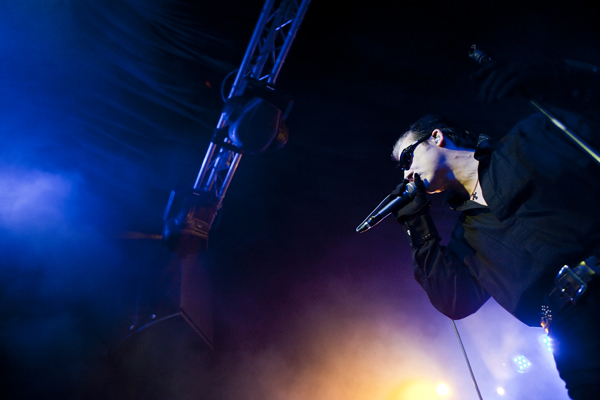 The Damned have been around for 34 years and they have had their ups and downs in regards to success and line ups but they're still soldiering on and playing to respectable audiences to this day, and tonight was no different at the Concorde 2.
It seems the longer a band have been around, the longer it takes to get on stage and just get on with it. I thought forcing your audience to stand around for ages watching an empty stage just so maybe they get bored and buy more t-shirts and beer was a tactic only employed by true rock and roll heavy weights such as AC/DC or Aerosmith, but no…The Damned have been around for nearly as long as those guys so they're going to do it too. It turns out that guitar player (ex-bassist) Captain Sensible's monitor didn't work (yeah, sure) and as a result we were subjected to an absolutely horrendous piano improv' 'solo' by Damned keys player Monty Oxy Moron (if you don't believe that that's his name, Google it). Thankfully that wasn't a sign of things to come and when the band's crew (who kept dramatically rushing around on stage 'fixing' whatever needed to be fixed) sorted out this technical problem the band went on to please the audience with hit after hit.
The songs were tight and they still look like they love what they do and that's all you really want from a band that have been around since the wheel. I can look at this in two ways. I can say: This is a band who have absolutely no relevance to today's culture; kids don't give a s**t about them unless their ex-punk mum and dads dragged them along to this concert and if The Damned announced tomorrow that they are calling it a day I doubt even VH1 would do a proper tribute for them. Or I can say: Who cares about all of the above; the band are enjoying themselves and the crowds they play to are enjoying it just as much, so while the band and their audience are still alive then they may as well play to them and have some fun… and who watches VH1 these days anyway? (Although, I'd imagine the demographic who do watch VH1 are probably the kind of people who would go to a Damned show).
Depending on how cynical you are, you can make your judgement based on those two statements.
Me? Well, I don't think VH1 are holding their breath… but hey, the old (and literally) toothless punks (wearing their Exploited t-shirts) at the Concorde seemed to enjoy it so who am I to argue with that?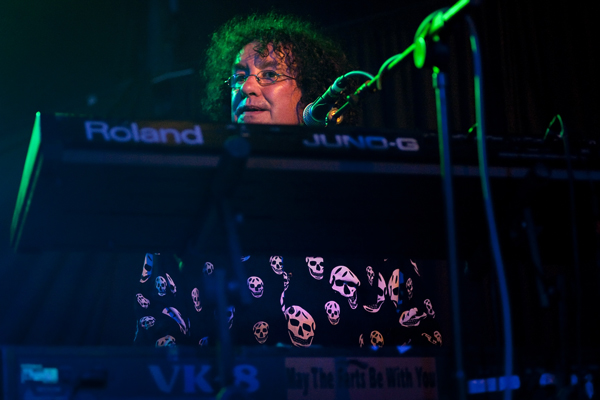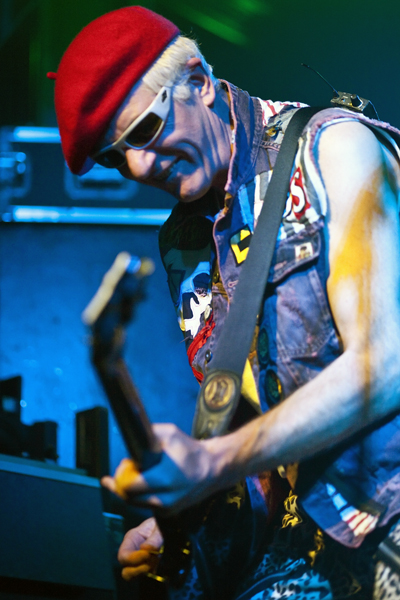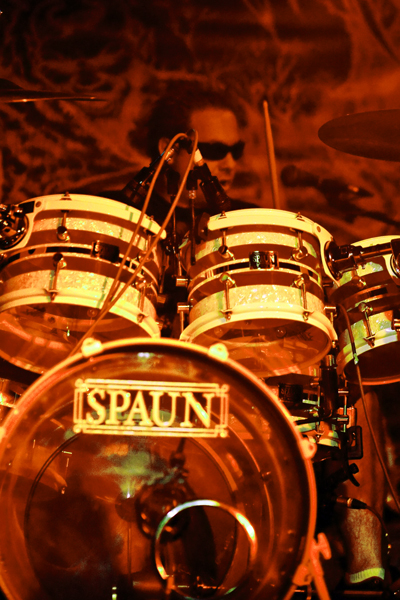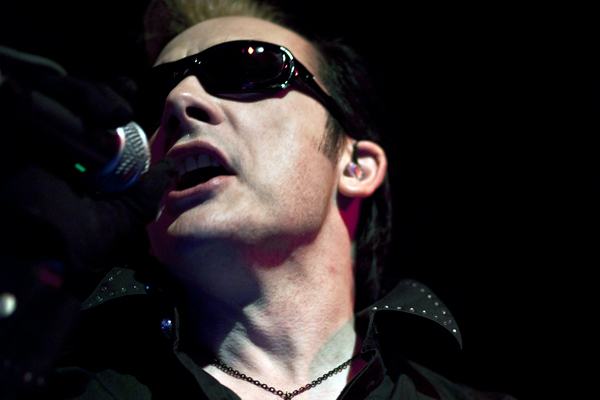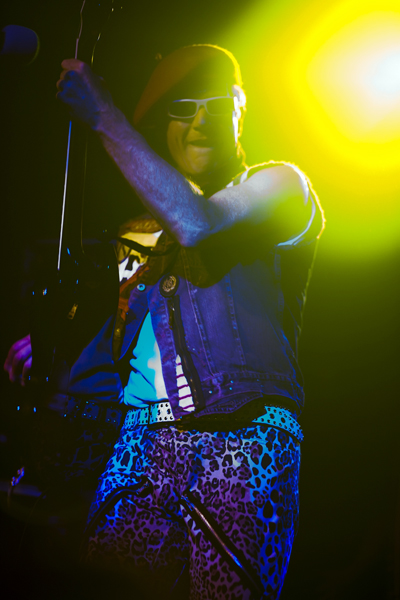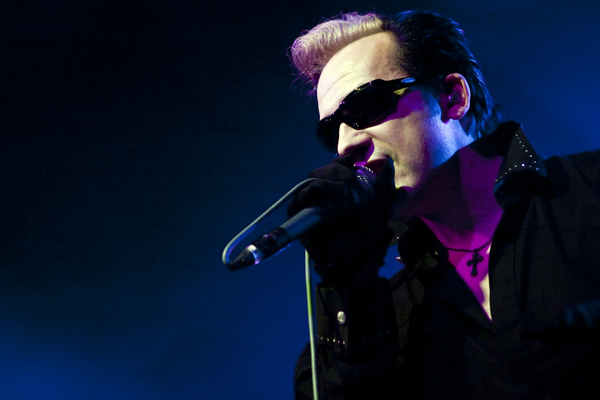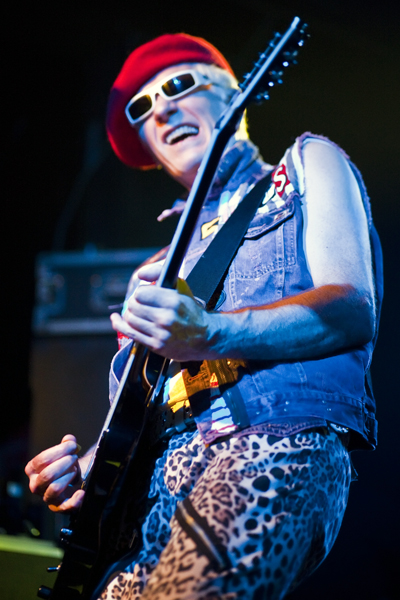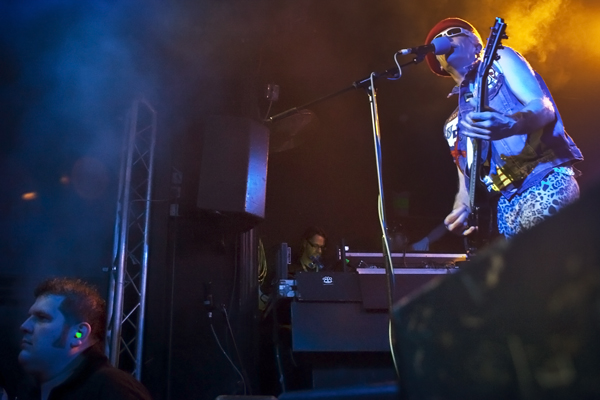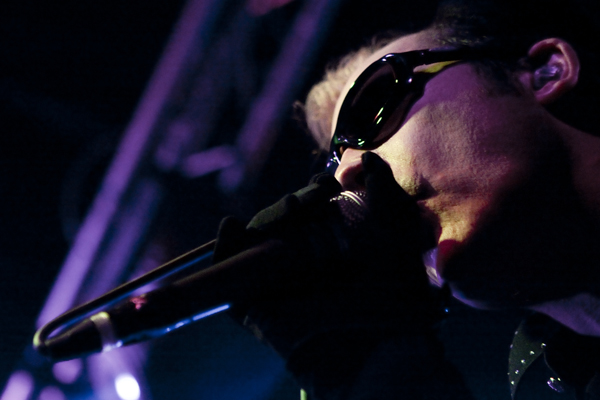 What did you think of the gig?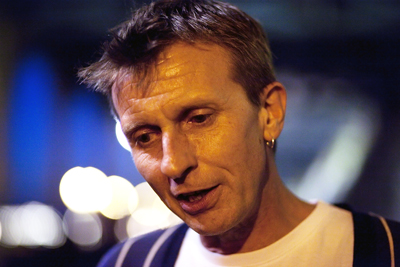 Neil: "I've seen The Damned thirty times – but not since 1986! They haven't changed a bit! They were fucking great! Dave Vanian (lead singer) is like a vampire… he hasn't aged a bit!"

Maria: "Brilliant. It's a shame about the late start but they're fantastic musicians after all these years and they look great."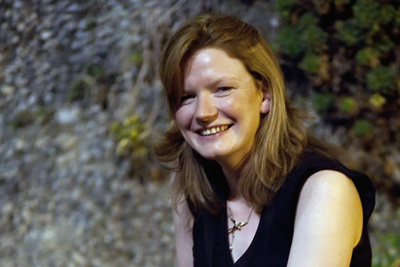 Chrissy: "It's really good… especially Captain Sensible and I love "Eloise" and "New Rose.""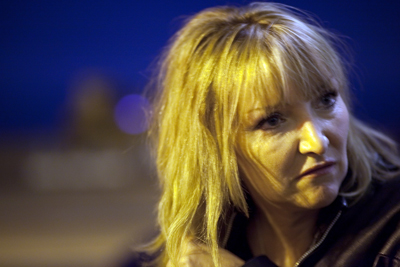 Connie: "They're great… I'm an ex-punk rocker… and they were really tight and the crowd were loving it…"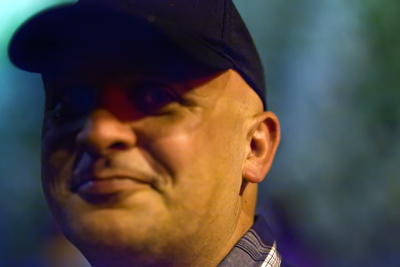 Steve: "Pretty good… they played a lot of the old stuff, which is a shame that after all these years there's no new songs… but I was happy with the performance."
Words by Mo Mostowfi
Photography by Keith Trigwell