The Engine Room, 25 April 2010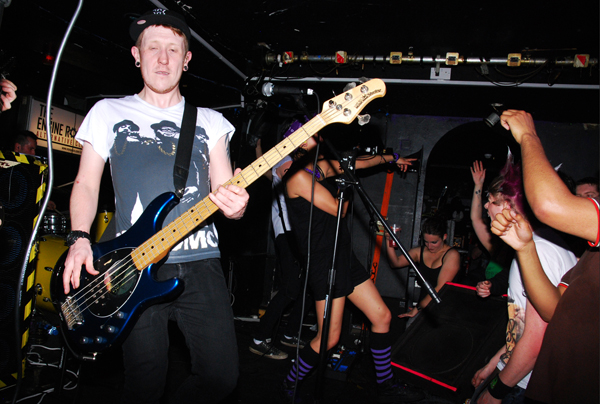 Eclectic Mancunian quintet Sonic Boom Six have gained themselves quite a reputation with music journos previously citing them as a "hefty shot of ska-punk, hip-hop, reggae and jungle" (Kerrang!) and "simply the most exciting live punk band in the UK" (NME). Tonight's show then, in the tight confines of The Engine Room, should be something quite spectacular. Firstly, Meatloaf At Marys showcase their affirming brand of ska party-pop. Towards the close of their set, singer Al excitably quips "I don't even like drum and bass but this song's awesome!" The band burst into a surprisingly great and ska-ified Pendulum ('Blood Sugar') and 'Fresh Prince of Bel-Air' theme tune mash up much to the delight of the gathered (and now dancing) crowd. Up next are Californian punk outfit Knockout. Theirs is a sound that is prominently punk-rock by numbers cut up with slabs of ska and pseudo-reggae beats. The near constant genre shifts aren't always seamless however and apparently upsets the rhythm of the legs belonging to the once enthusiastic skankers down front, the crowd thinning slightly as a result. The melodic and woah-oh-ing 'Another Wasted Night' and the Sublime-esque 'Fade Away' are poignant highlights though and do certify Knockout as a band worthy of investigation in the future.
Sonic Boom Six unpredictably open their extensive set with the chugging 'Polished Chrome and Open Kitchens', a track heavily comprised of frontwoman Laila Khan's vocals (vocal duties are shared with rapper Barney Boom on the majority of SB6 tracks). This would be fine if the bass wasn't too often drowning out her helium-pitched voice, rendering it an inaudible squawk. The set continues to be largely derived from latest album City of Thieves, with the garage infused 'Strange Transformations' and a rework of fan favourite 'Sound of a Revolution' (set to a slower tempo than on record) serving as examples of both SB6's conviction of their social commentary and ability to pen great tongue-in-cheek tunes. It does seem today however that the band is simply going through the motions, the sparkle that won those journos over originally somewhat dulled. Barney's request that the crowd not only "raise the roof but also raise the rent" before revealing a new track (written with new guitarist Jimmy T Boom) is largely ignored. Still, the band and their devotees are clearly enjoying themselves and a cover of Puretone's 'Addicted to Bass' – although hardly differing from the original – saves the mid-set slump and momentarily restores the interest of those refuelling at the rear bar.
SB6 plod through several more songs, including set closer 'Rape of Punk to Come' with a disappointingly pre-recorded saxophone. After a quick encore ('Rum Little Scallywag') fans are left wondering where the obligatory rendition of (arguably) SB6's biggest and catchiest track and single 'Piggy in the Middle' is. This was an ill-advised move, it seldom being OK to leave out your benchmark song, particularly if the rest of your set, like SB6's this evening, doesn't quite hit the nail on the head.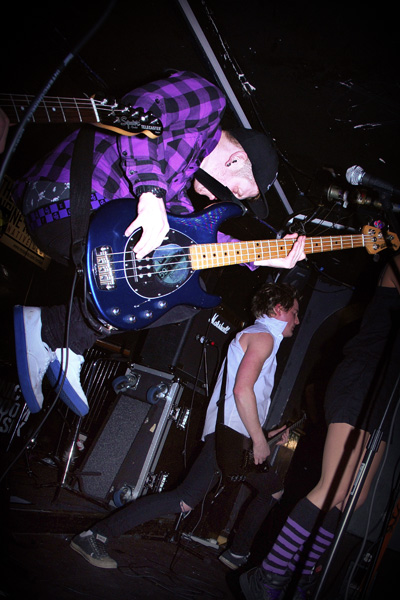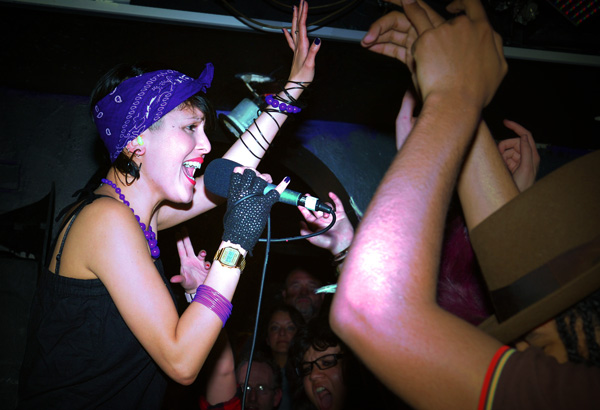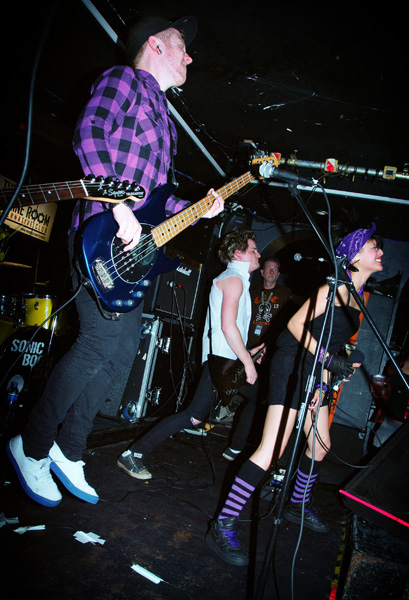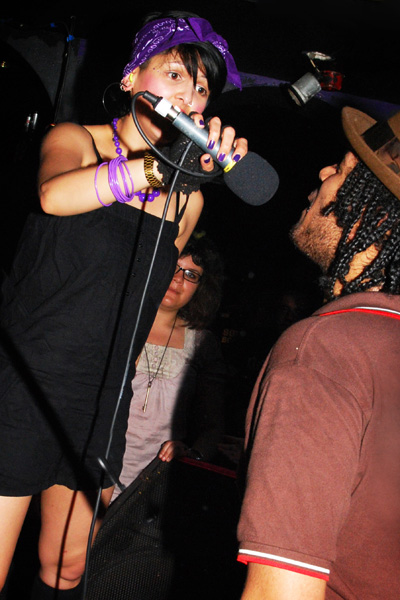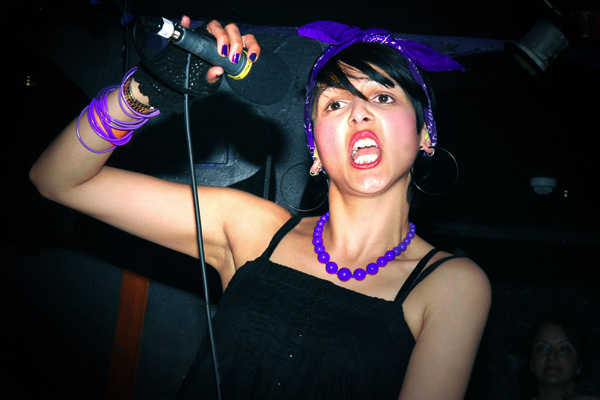 Words by Kat Cole
Photography by Polly Hanrahan
myspace.com/sonicboomsix