Concorde 2, 11 April 2010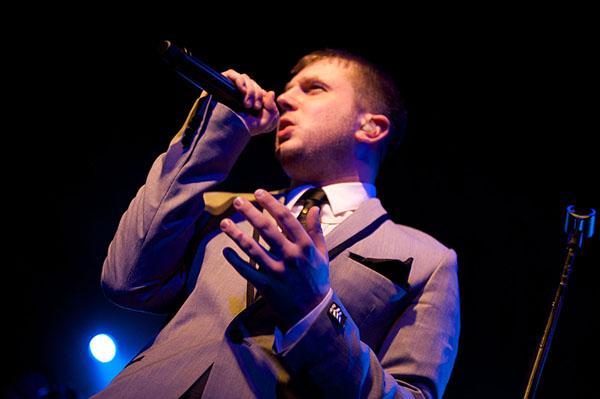 The youth of Britain have treasured Plan B as a national gem for years, charmed by his worldly acoustic hip-hop and down to earth image. However it's only since his recent collaborations with Chase And Status and his compelling act alongside Michael Kane that he has earned a not-quite-but-almost household name status. It is not surprising that his gig at the Concorde2 was sold out long ago and the turn out had made it rather hard to see his head for more than five seconds at a time if you picked a humble spot at the rear (also I have never seen so many rude bois standing so rivetingly still for such a long period of time in a venue renowned for it's messy d'n'b nights).
The night opened up with a sick medley of beat-boxing from FaithSFX whose vocal ability would definitely make Rahzel squirm in shame (his rendition of 'Bonkers' by Dizzee Rascal' was particularly entertaining/impressive). Then to the man himself who entered after a full band and three very picturesque backing singers who had an authentic Motown-type thing going on. Plan B is only in his early twenties and having been in the business for some time seems to have hit the mark where his progression as an artist and curiosity were at full strength at about the same time; that is to say it appears that he's grown from his roots and become something with more substance creatively, being influenced by all manner of genres whilst maintaining his morbid and heartfelt lyrics.
Every now and then an artist surprises you, whether you were expecting something brilliant or not so much. In this case, underneath the shady 'I've seen it all' exterior is a progressing artist that has a lot more to give. His voice, for instance, has got better and better over the years, though as a vocalist he needs to work on his confidence in order to realise his full potential. He's getting imaginative with his albums too. His new one, The Defamation Of Strickland Banks, is put together as the story of an innocent man sent to jail (yes, a bit like The Streets) which isn't difficult to imagine given the subject of his last single 'She Said' which is about just that and has a video featuring everyone's favourite new dark/hot actress, Kaya Scodelario (Effie in Skins).
As always would like to give a special mention to a few people, specifically the drunk moron woman who ruined the previously mentioned song in it's entirety by singing very loudly and out of tune, and the hilarious girl who was skanking on the speakers at the back. My point being it was an odd crowd to be a part of, a night for young men in hoodies, opinionated middle aged men who actually knew a lot more than they thought they did about what they were talking about (see below) and under-aged teenage girls who had one too many half pints of Smirnoff Ice before entering the gig and consequentially spent most of it in the front smoking area with the company of a large orange bucket.
To conclude, when Mr Plan B hits the mark he hits it good, especially towards the end, after messing up the start of one of his songs and bluntly admitting "I fucked up Brighton", he seemed more relaxed, especially during the half hour encore where they were basically just having a jam on stage. The rendition of 'Kiss From A Rose' by Seal and the twenty seconds of 'Hip Hop' by Dead Prez made it well worth sticking around for the long haul. Though in an attempt to push him a bit further I'd probably say that today he gets a B, good effort.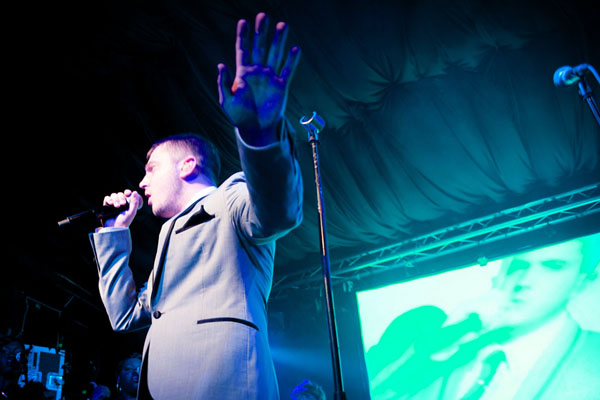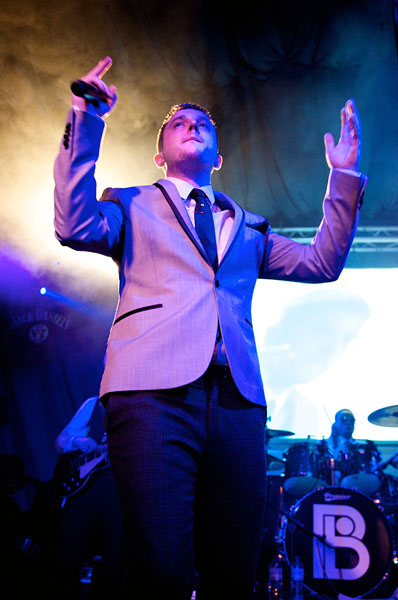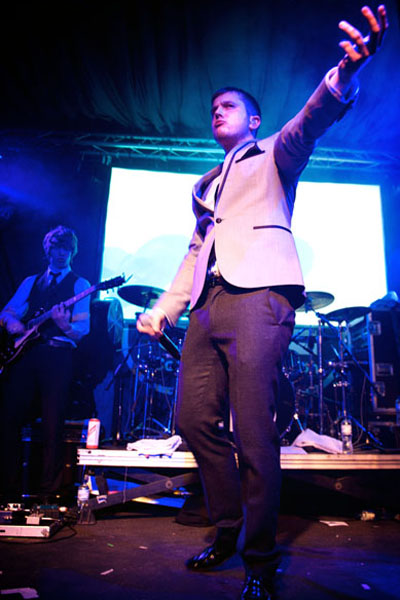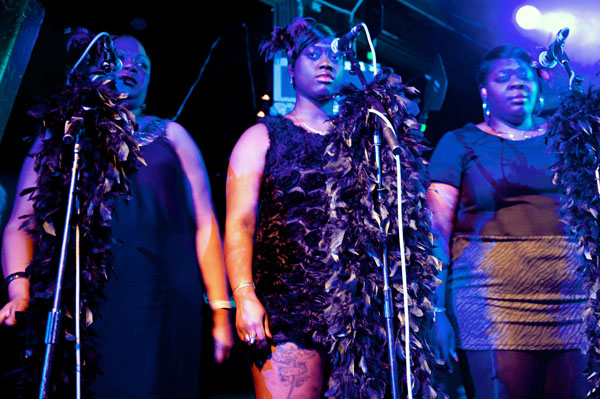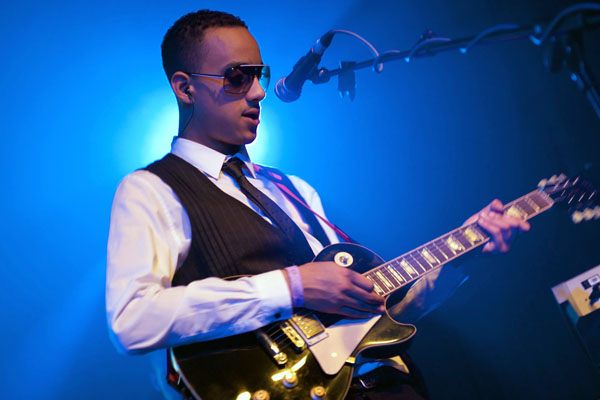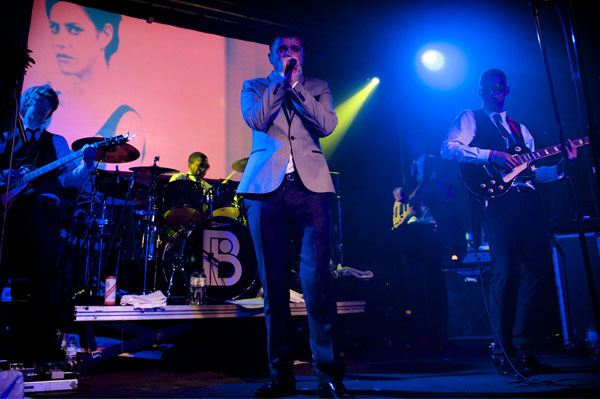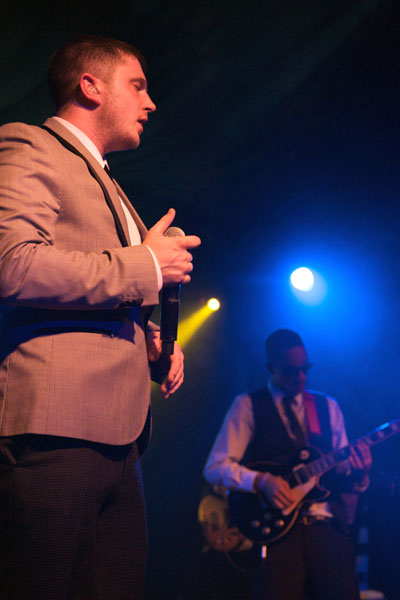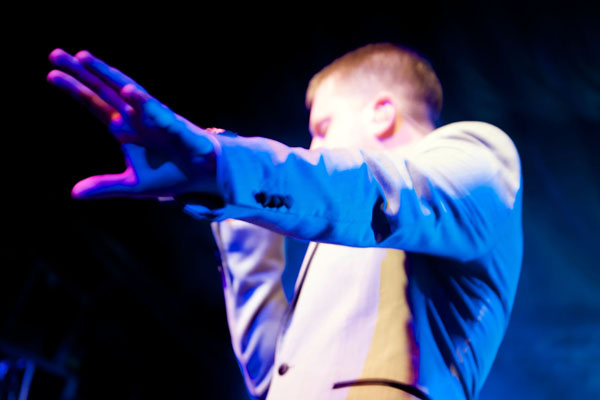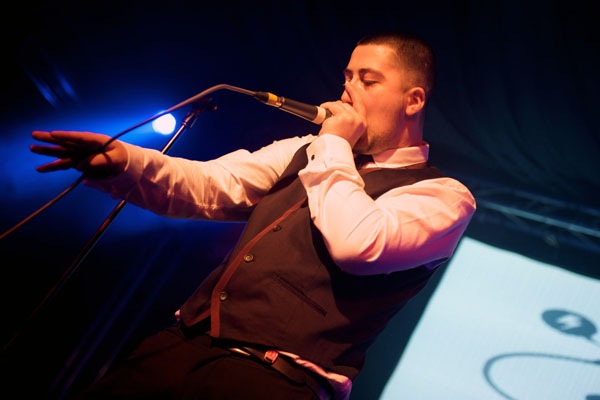 FaithSFX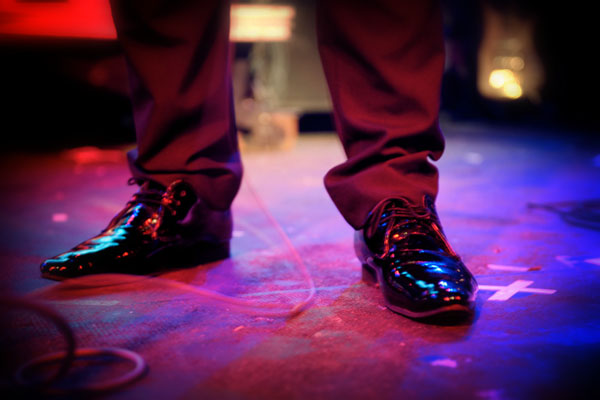 FaithSFX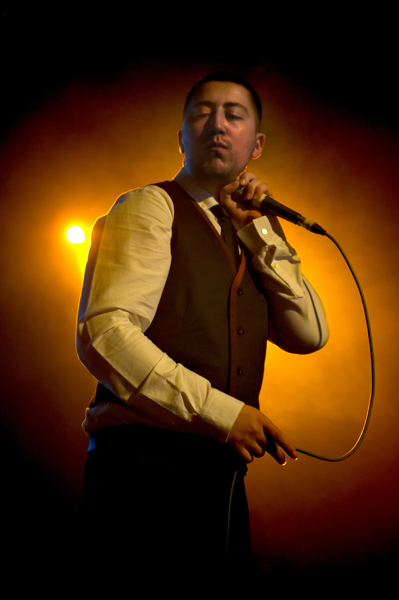 FaithSFX
What did you think of the gig?
Man who asked me not to mention his name or take a photo (but was very loud with his opinions and I ended up having a lovely chat with him): "He's made it all about him now, I wouldn't mind if he had just the one back up singer but three? Never the less when he's really getting into it he's brilliant."
Words by Kate Elliott
Photography by Emmest