The Good Ship, London, 31 March 2010, featuring Foxx Bandits with support from Galley Beggar and Heg Doughty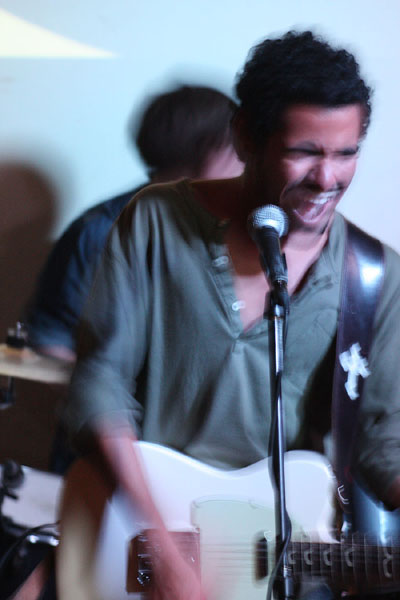 Foxx Bandits


A PR company showcase is a risky fare. There are generally too many bands and the quality is drastically inconsistent. To make matters worse, this night's entertainment was themed as a 'folk and acoustic night' as if they were deliberately discouraging a young lucrative audience. Expectations were low. We were braced for an evening of beards and hills and questionable smells, all three of which did make an appearance. It wasn't all bad though.
Heg Doughty shrank the room with a voice and an intensity completely at odds with her age, size and nature. Off stage she is a tiny, bubbly, pixie of a girl masking her nerves with a massive smile and a constant giggle, but as she takes her place behind a piano her vertebrae align like a ballerina and her voice astounds. Her sound sits somewhere between Joanna Newsom and Regina Spektor, which probably means she'll find her way onto a Latitude Festival stage soundtracking a mid-afternoon falafel binge. Well worth checking out.
The stream of serene folk chansons was quickly corrupted, as Galley Beggar mount the stage. There were seven of them and, most bafflingly, they were each chronic eccentrics, but in extremely different ways. They have to be seen to be believed, but the fiddle player's physicality and the guitarist's inter-song banter are genius enough to take them far. One song, which is apparently a tribute to a band member's grandad's vagina which was lost in "the war", conjures images of medieval battle and times when warfare took place in fields rather than on computers. It's a bit brilliant.
The evening's headline act, Foxx Bandits, benefited from being young, attractive and not remotely folky. Their drummer had a really lovely camp poise and is quite possibly the only percussionist ever to maintain a calm pout during some of the more insane sequences, rather than screwing up his face like a dog sneezing. Their cover of M.I.A's 'Paper Planes' is brilliant and watching them play, it was really obvious that their band was held together by a really tight friendship. They will no doubt appear on the soundtrack to a Zach Braff movie within the year.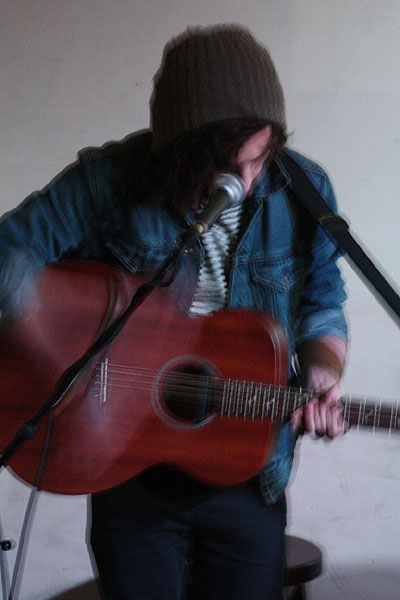 Foxx Bandits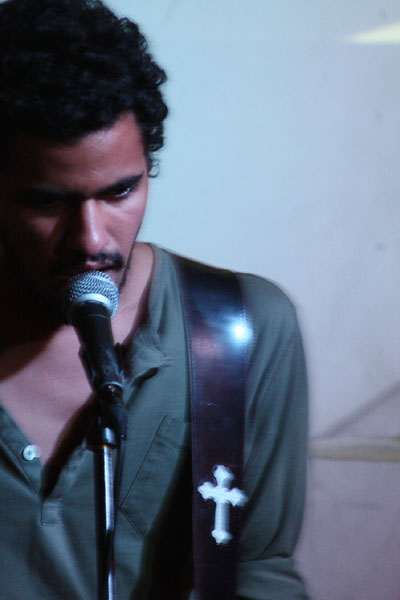 Foxx Bandits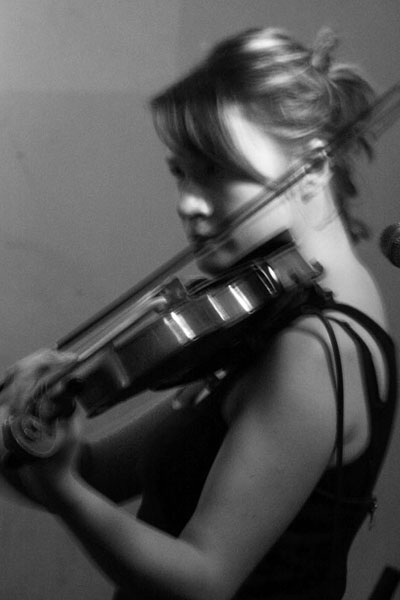 Foxx Bandits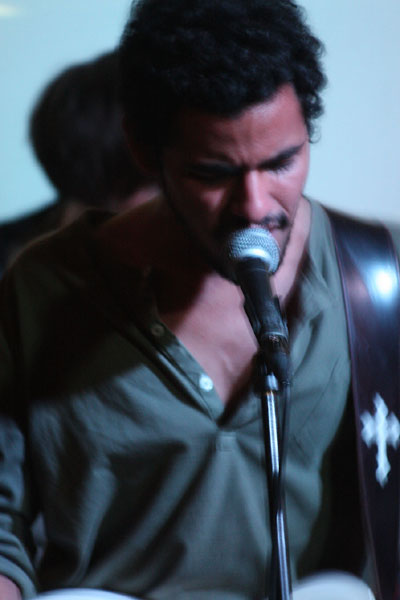 Foxx Bandits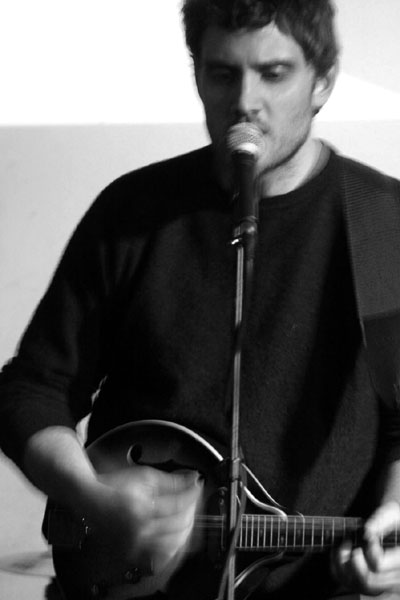 Galley Beggar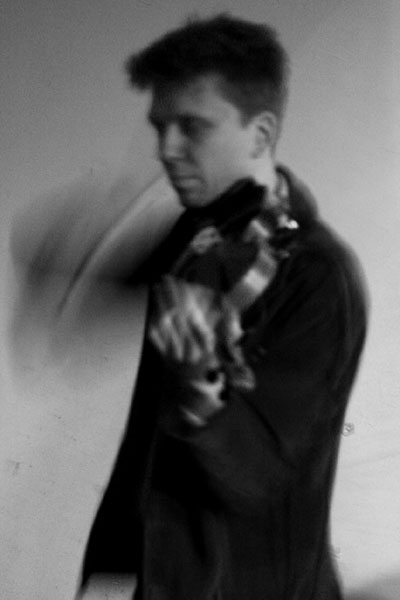 Galley Beggar
What did you think of the gig?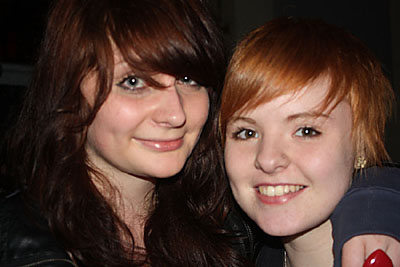 Madeliene (left) and Sophie (right): "It was amazing. We really enjoyed Foxx Bandits. We've seen them before. They're brilliant. We enjoyed it all though. It's been a wicked night."

Kelly (left) and Leone (right): "We came late, but we thought it was great. Nice to see new bands getting a chance. We only saw the Foxx Bandits, but they were really good."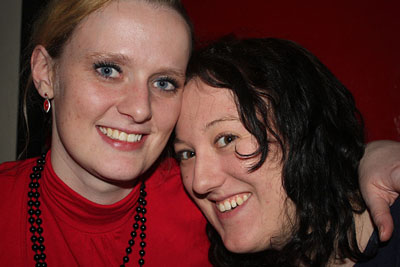 Abi (left) and Natalia (right): "Foxx Bandits were amazing. The vocals should have been louder, but I loved the quality of the music. I thought they were gonna be another mediocre indie band, so I really enjoyed that they had a violin."
Foxx Bandit's Drumkit: "It was a bloody pain. Why that weirdo insists on hitting me with sticks, I'll never understand… He was fit though."
Words by Joe Nockles
Photography by Liz Chambers
thegoodship.co.uk