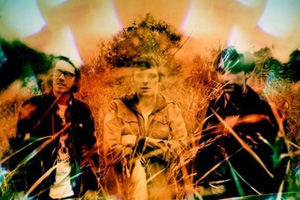 Pavement-disciples Mazes set to rock the Albert with the slurry pep of their 90s lo-fi indie rock forebears, now with added krautrock-tinges. Wholesome fun for all the family.
Still channelling the shambolic verve of late 80s / early 90s indie bands like Pavement and Teenage Fanclub, Mazes are very much in the formative stages of their determinedly humble guitar band career. Their 2011 debut A Thousand Heys saw positive reviews for their faithful rendering of those band's youthful energy and melodic thrust underneath a (m/)haze of jangly, distorted guitars, and their recent follow-up Ores & Minerals is already being praised for a tighter approach to motorik rhythms and interwoven guitar lines. Krautrock bands like Neu! and their successors in the world electronic music are beginning to tinge an otherwise Pavement-pastiche band into an intriguing prospect for the UK's alternative rock scene.
Live, expect this evolving sound to impress with its interchange of mess versus melody and five-minutes-plus heady jams (previously unheard of for the likes of Mazes and their forebears). Virtuoso indie blasé will still abound, but now with added musical dexterity and a wider sonic palette.
Support comes from local talent Royal Limp, similarly blessed with a faith in alternative rock with an interesting crate of 80s experimental records on the side – in their case Arthur Russell's haunting World Of Echo – and "psych pop slacker" with equal lashings of warped cello Van Stonholdt. A stellar bill of DIY-ish indie-ish alt rock not to be missed for the price of two pints.
£6 adv + BF, 20:00.
See WeGotTickets.com for more information.