LIVE: Wildbirds and Peacedrums/Peter Broderick
The Albert, 16th September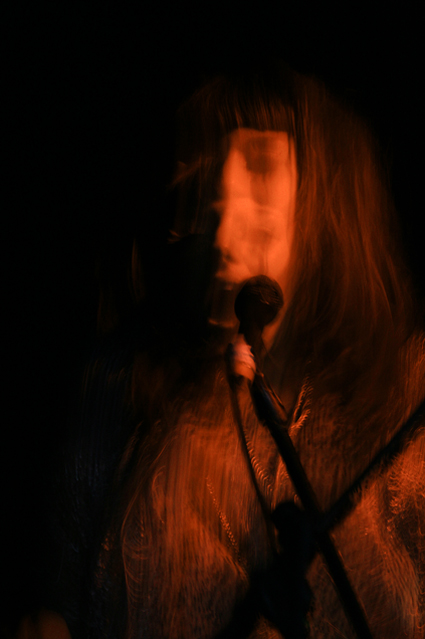 A highly anticipated show this, as one of Sweden's most original musical exports since The Knife visit The Albert, ably supported by sometime Efterklang member and master of the digital/acoustic interchange, Peter Broderick.
The last time Peter was in Brighton was at the Pressure Point opening for Efterklang, with whom he then went on to play a full set as part of their live band. Tonight he presented a selection of choice cuts from debut proper 'Float' on the consistently excellent Type Records and his sophomore effort for Bella Union, 'Home'. A studious fellow, he's the sort of guy you could imagine enthusiastically researching the impact of parietal cells on Helicobacter pylori tropism if music hadn't become his calling. Frequently lost in a world of homespun lullabies and looping progressions, here it's the purity of his voice which really stands out. Visibly glowing with confidence, he is maturing into a truly compelling performer.
Wildbirds and Peacedrums are a unique proposition: powerful, tribal drumming teamed with captivating Nina Simone-meets-Joanna Newsom vocal mutations. Their live set is utterly raw, equally as challenging for the lack of traditional instrumentation as it is beguiling. Propelled by the intoxicating dynamic interplay between husband and wife, they stomp through versions of album standouts 'Doubt/Hope' and 'The Window', hardly pausing for breath. White Stripes this most definitely is not, and a packed Albert audibly approves.
Despite somehow sitting alongside electronica dons Murcof and Susumu Yokota on the exemplary Leaf Label, I can't quite see their music soundtracking a quiet night in. For me, the live experience is what they're all about; something to be witnessed as well as heard. The quick grins and knowing glances in the midst of a delightfully unhinged finale reveal their sheer excitement in playing for us, and after this showing I'm sure they'll soon be back.
Words by Jody White
Photographs by Ian Greenland
www.myspace.com/wildbirdsandpeacedrums