Audio, 29th August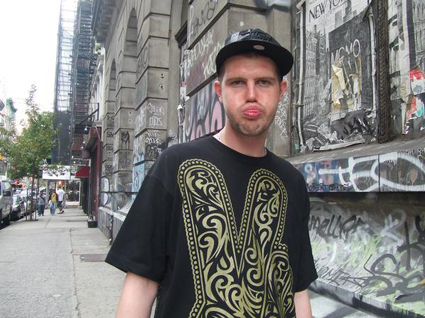 When Krafty Kuts comes to town, naturally most are swayed his way by the sincere possibility of breaks mayhem. Whilst that scenario is the most likely reason for tonight's slightly low turnout, those elsewhere missed what was musically one of the most interesting dubstep nights Brighton has seen. The up-for-it crowd didn't hurt either – glancing around, all present were clearly having a fantastic time with not one person sat down.
Billed as a headline set by the Croydon bastion of bass-blasting skank and co-owner of the influential DMZ imprint, Loefah was in fact on midway through the night following openers Ikonika. Along with dubstep poster-boys Skream and Benga, Loefah helped establish the sound as a fresh alternative to your average club experience. This guy really knows what he's doing with a bassline; he twists and cuts it and blasts it into your chest with a visible ease that only experience brings. His choice cuts tonight rattled through some usual suspects, a slippery Burial remix here, a raucous Warrior Queen vocal there, but it was his attentive pacing that underpinned the set. Knowing exactly when to bring things down and when to ramp it up can be a fine art and it's one he seems to have firmly nailed.
This left the bear-like figure of DJ Chef, aka Chefal, to take centre-stage, his technicolour bomber jacket possibly the inspiration for the musical avalanche that followed, blowing unsuspecting minds from skulls and tearing apart any remaining genre boundaries. Spitting out new sub-genres (Nu-dub-metal-step anybody?), Chef's performance was far from your regular Saturday night shift. His vibrant approach takes dub-based club music and unequivocally fires a missile up its backside, sending it exploding through dancehall, four-on-the-floor house and even a touch of Latin feel towards the end. The sheer energy he managed to generate through some wonderfully technical flourishes was converted into pure aural delight with his choice of records reflecting a serious underground knowledge. Fingers and toes crossed he eventually picks up the production baton again, but until then a real must-see next time he drops in.
Words by Jody White