Audio, 11th December 2009
"It's just…be super loud and you're all set" Brian Gibson
Lightning Bolt are a Rhode Island noise band that mostly play really fucking  loud. The Brians suck you in and pound you with frantic but precise drum loops tag teamed with deliberately awkward and imaginative bass riffs.  Bass riffs so heavy they physically shake you into becoming a fan if you weren't before.
Known for guerrilla style gigging the duo set up on the floor with the first row of the crowd forming a human barrier and it's this that proves their reputation as a live act. Being near the front it is expected of you to dance while holding your position and avoid ruining the gig by falling into the drum kit. The band themselves are not adverse from crowd control as one hapless punter received an aggressive shove when he trod on Gibson's pedals. Such was the sheer volume and franticness at which the songs are played that even a Lightning Bolt veteran failed to pin down a single song. The band's ability and tendency to improvise was perhaps largely to account.
Further testament to the ferocity of the gig are the injuries I sustained. These included a cut from the cymbals, a huge scratch from someone clinging on and a still painful bruised rib from any number of flailing arms. It's this feeling of total involvement that provides the fun and means you don't necessarily have to be a fan of the recorded material to get stuck in.
With a recent appearance in Barcelona reportedly their first ever performed on stage it could be they've grown weary of overbearing crowds and these shows could be a dying breed. Catch it while you can, then take days to recover.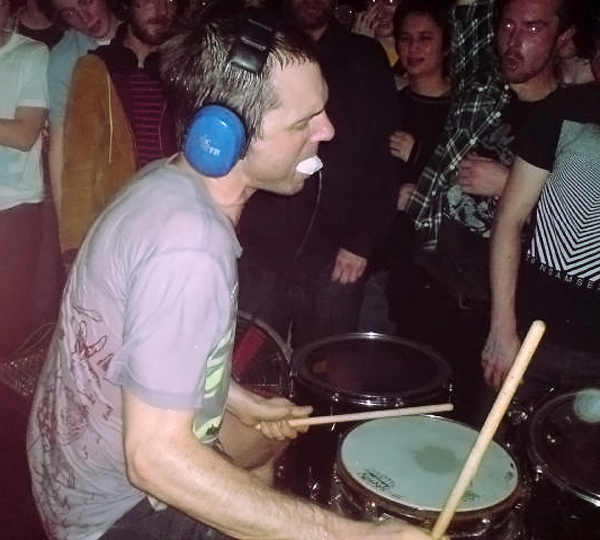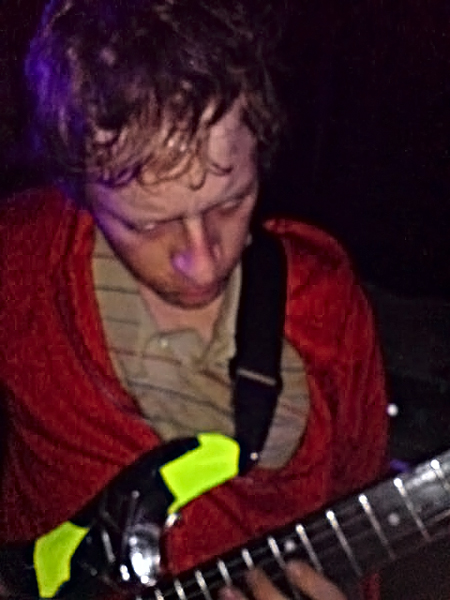 Words by Chris Leggett*
*Note – the pictures again highlight the carnage as the photographer refused to take his pro equipment to the front. These were the best in a quickly abandoned attempt with a digital.
Photography by Hawkes
myspace.com/lightningboltbrians