New Hero, 12th December 2009
Scandalously funky sex-obsessed party tunes from a perverted genius, Har Mar Superstar combines charisma and carnality with the virtuosity of the most accomplished of funk soul brothers. His defiant sexiness and uncanny knack for irresistible R&B hooks has seen him transcend entertainment mediums, from spokesperson for Lynx and Vladivar vodka to writing songs behind the scenes for a long list of pop proprietors.
To put it bluntly, Har Mar Superstar (aka Sean Tillmann) is a balding, out-of-shape white man with a pencil-thin moustache who croons sex-laden slow groove tunes whilst bumping and grinding his way through the audience. His live shows are synonymous with a slow and gradual filthy strip tease, sung to the backing of a small boom-box, usually climaxing in an almost naked Har Mar gallivanting around trying to induce some cerebral sex orgy.
Tonight was no different. Accompanying the R-rated retro revival was the ever-present good fun vibe that is insisted on. And for all the regaling bravado and promiscuously hinted persona, his songs too are sexily infectious.
Exuding sleaze and style, Har Mar emerges from the cocoon and onto the stage in a flourish of disco colour. New album Dark Touches continues the soundtrack to a retro futuristic dance party that the exuberant Har Mar's crisp synth samples have been campaigning for years. His soulful falsetto and cheeky, sometimes sordid, lyrics accompany the disco beats that bump in time with his crotch – a practitioner of the lost art of a lothario. With Har Mar's spindly pubes bursting from the sides of his jock strap whilst doing his Ron Jeremy sex thang, he enters the crowd, necking with teenage girls in the front row whilst their dumbstruck bofriends stand looking on in a state of bemusment and awe.
The beauty of a live performance is the unexpected, and as Har Mar waded through the crowd and onto the bar to down Jagiermeister, it was a question of who was really enjoying this more? But for his engaging and inclusive demeanour, this was not a solipsistic side show but a party. No one but silky-voiced Har Mar has both men and women eating out of his hands whilst wearing nothing but a pair of tighty-whities. One part Stevie Wonder and one part Andy Kaufman, Har Mar Superstar is truly an American original.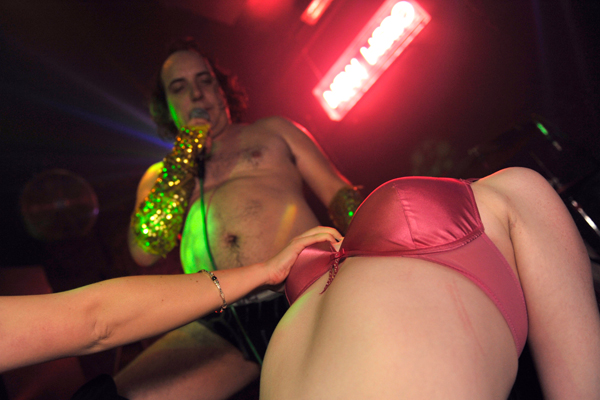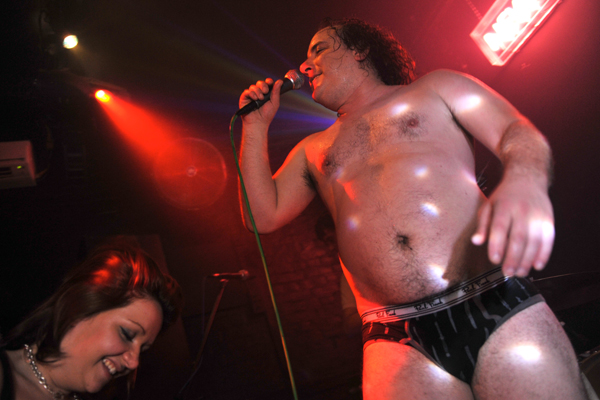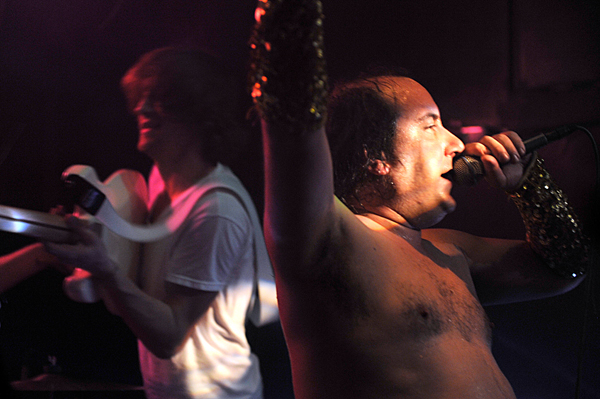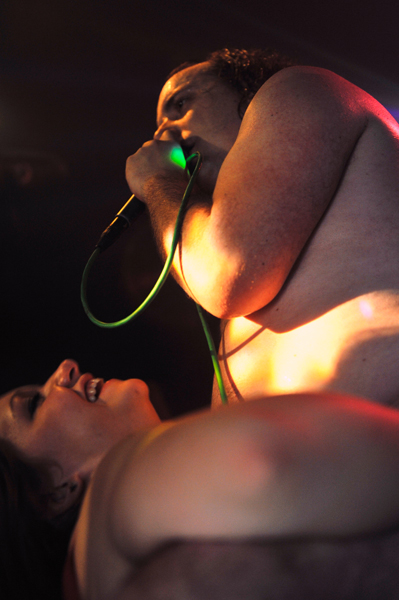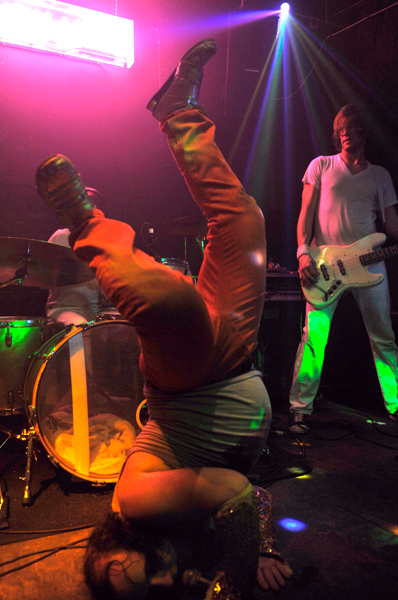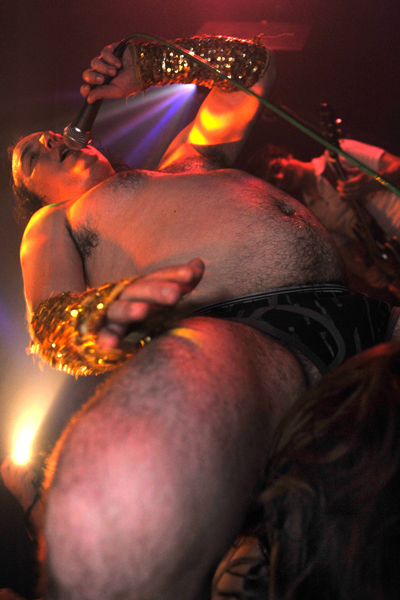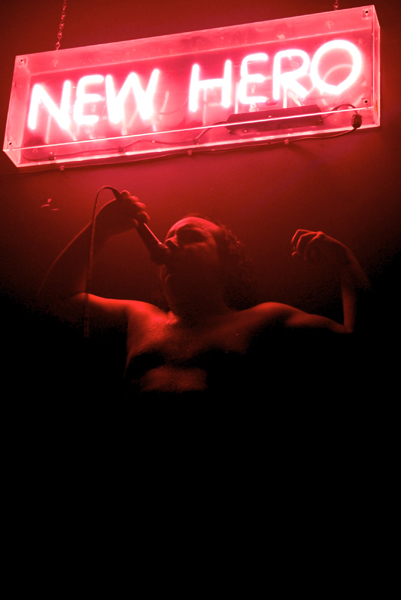 Words by Adam Strandt
Photography by Emma Meston

harmarsuperstar.com