Brighton Dome, 28 April 2010, with support from I Blame Coco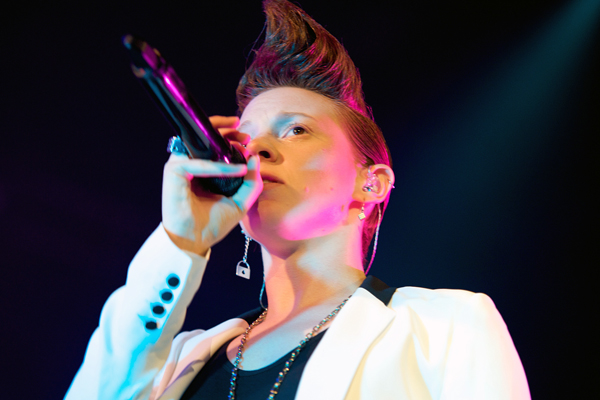 It is safe to say that XYZ feels rather old this evening. As we take our seats high up in The Dome's circle seating area, alongside rather confused looking parents and fellow guests of the record label, the venue's floor is awash with youthful abandon and the kids are here to party! La Roux's grand entrance, amidst a modest yet eye-catching stage set-up, is met with the kind of wild screams and lit-up mobile phones that are the norm with arena pop concerts. Yet tonight's show more resembles a large club night, albeit a club night that welcomes all ages.
What becomes quickly apparent is that Elly Jackson has a strangely weak voice in the live setting. This becomes all the more obvious as vocal overdubs are added to the 'hits' in order to make them sound bigger. At such a tender age however one finds it hard to criticise Jackson, as the progress she has made over the past year, breaking out of Brixton and winning over hearts and minds on a global scale, is truly to be commended. For such a revered pop star Jackson is refreshingly down to earth, laughing at herself as she pauses to stick Gaffer tape to her shoes to prevent onstage slipping. She is also to be commended for having the courage to pick up an electric guitar and strum along to album bonus track 'Finally My Saviour' all on her own, admitting to being "really nervous", yet pulling off the song with aplomb. Perhaps she should consider a career as a guitar-toting solo artist?!
An interesting cover of the Rolling Stones classic 'Under My Thumb' further points to a rock and roll kid at heart, Jackson bounding about the stage and her voice really shining when she feels that she has suitable room to manoeuvre.
The set plods along comfortably enough until the band suddenly drop the most epic of double-bills. 'In For The Kill' is followed immediately by standout track 'Bulletproof' and the atmosphere inside the Dome raises several notches, those high up in the circle leaping up and singing along with those on the dance floor below. It serves as a fitting finale, the band departing the stage just over an hour after they took it and leaving those in attendance hungry for more. No doubt in the months to come they will certainly get it.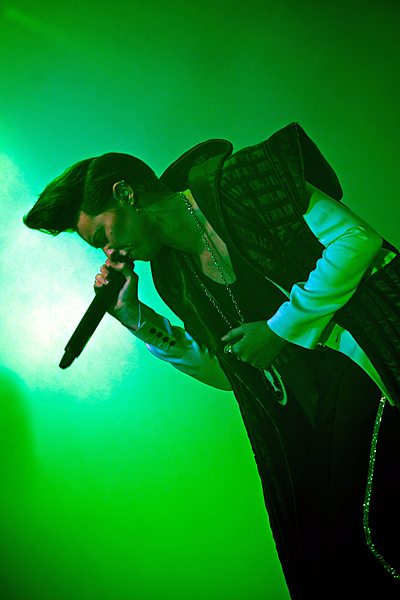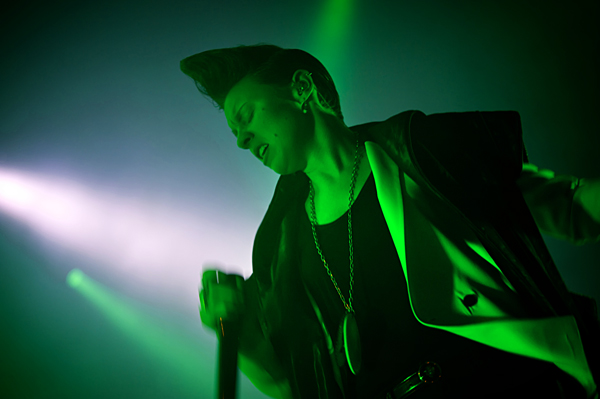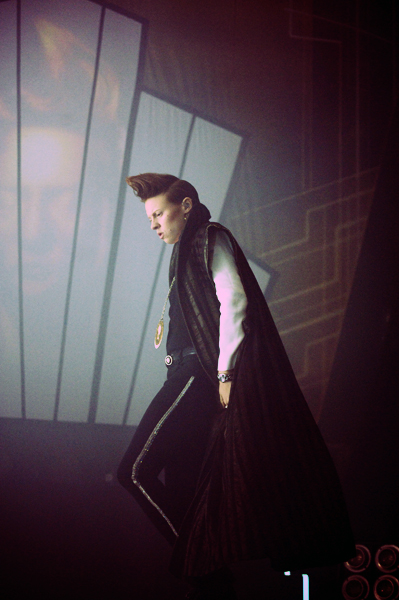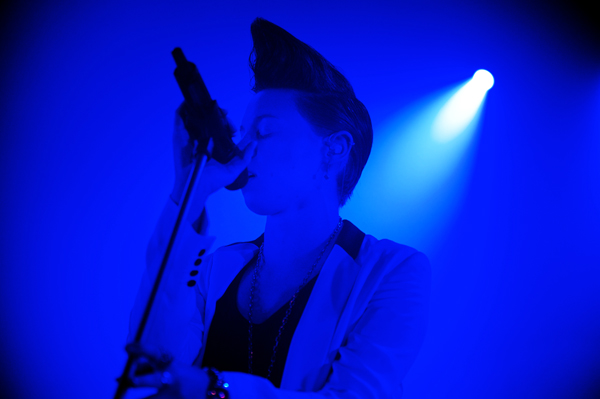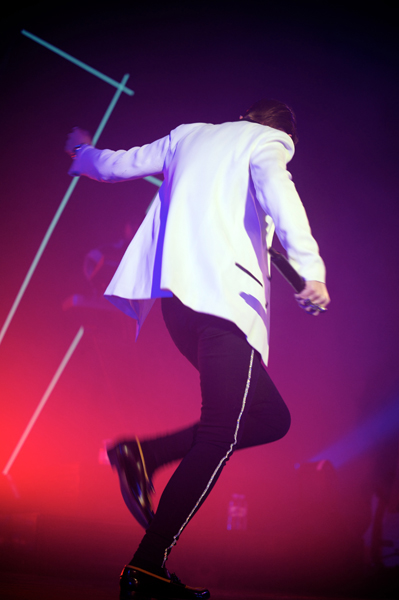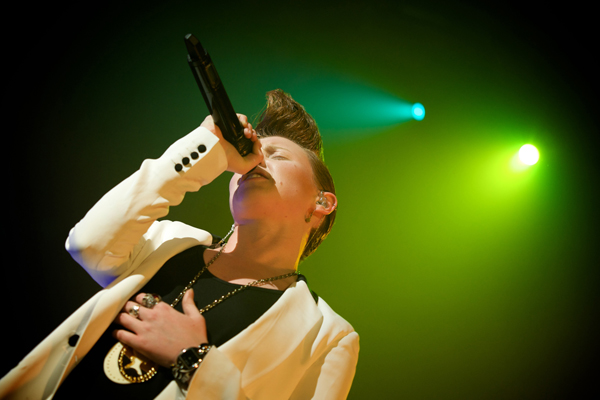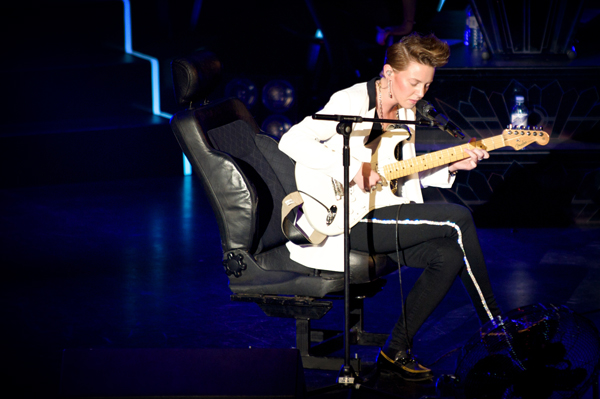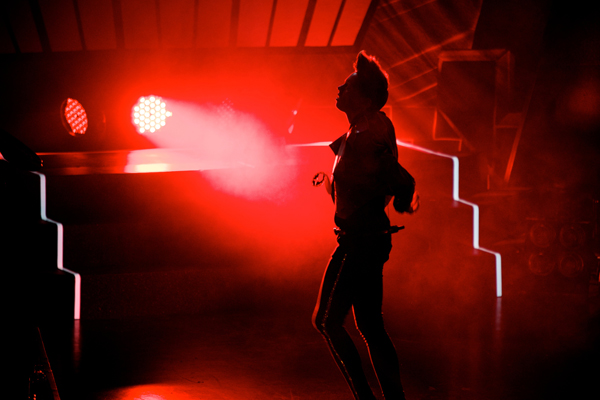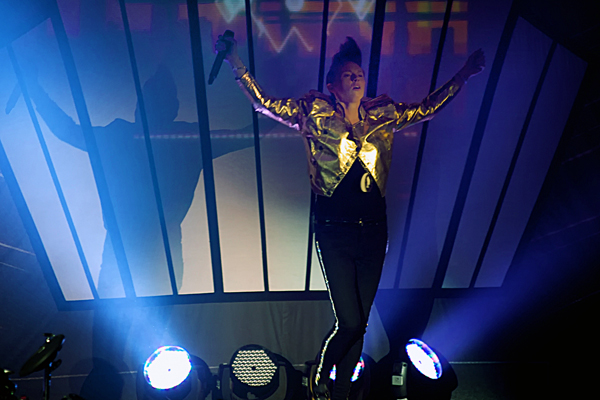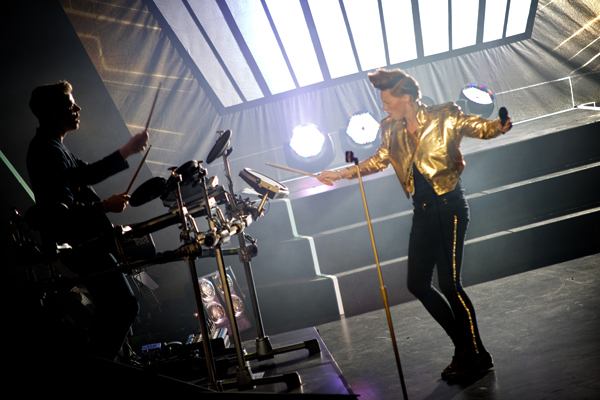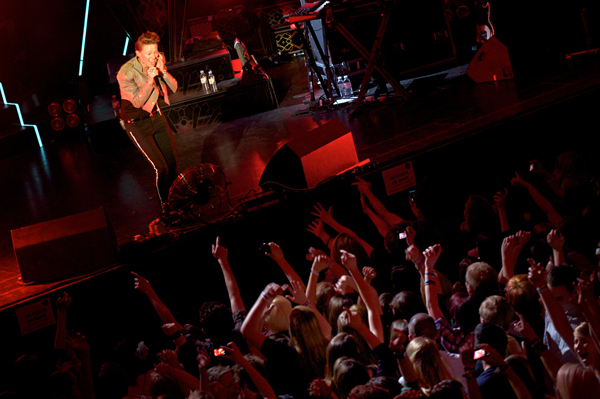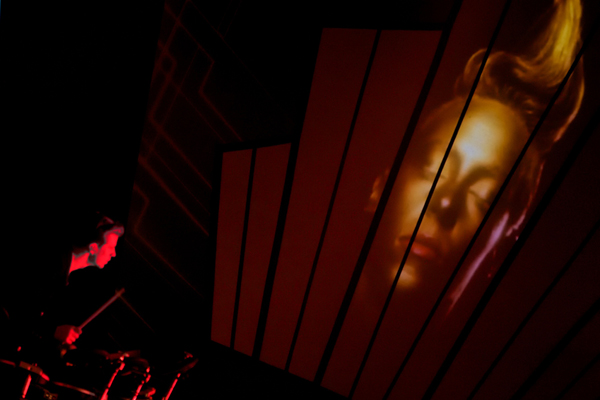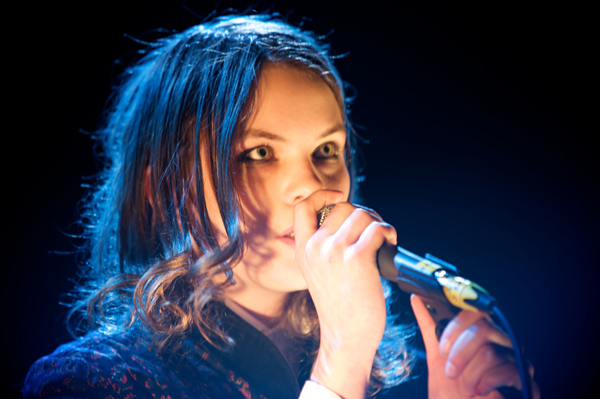 I Blame Coco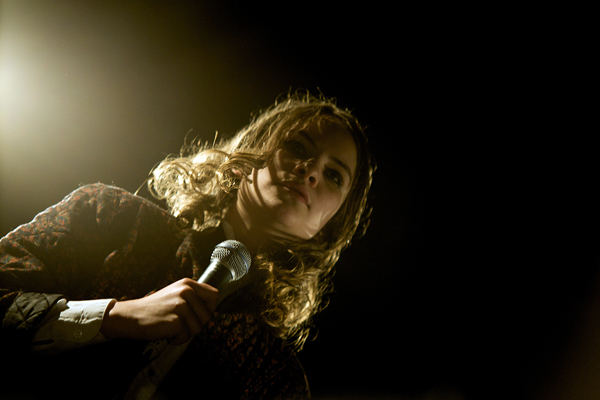 I Blame Coco
Words by Oli Robertson
Photography by Emmest
laroux.co.uk