Hanbury Club, 28 October 2009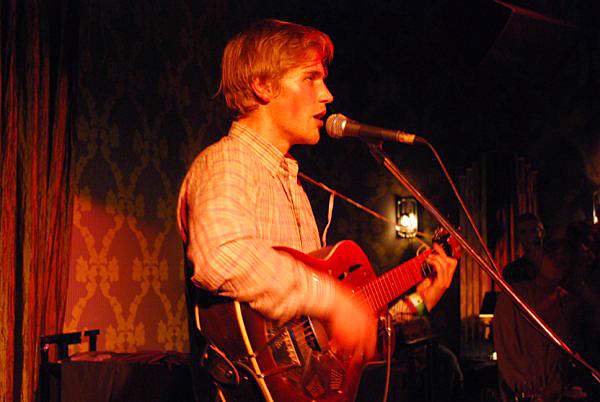 The idea of 'nu-folk' intrigued me. Is it really possible that a singer/songwriter could artistically challenge the contemporaries with their adaptation of a musical genre that originated over two centuries ago? Gallivanting towards the Hanbury, I noticed a 'sold out' sign posted at the entrance; it was not just me wanting to witness this defiant act. With the significant social commentaries and tales of folk, I was led to believe the small stage would be occupied by a geriatric figure. To my surprise, we were presented with a young rosy cheeked lad who, at first glance, was like a book without its cover; I had no idea what he was going to be about. His instantaneous timid onstage persona was uncanny for someone who was willing to execute the above mentioned.
Nevertheless, witnessing Johnny Flynn's electric-acoustic solo effort for the first time dispelled all my expectations and judgements. His dynamic poet-like vocal artistry accompanied by the expressive folk-like finger picking on his guitar evoked an immediate infectious response from the audience. An alumni of the prestigious Bedales education where music is 'the heartbeat of the school', Flynn conveyed rhythmic intensity of his own accord, immersing himself in the music and emitting harmonious progressions that could make any rookie listener of his swoon over.
However, this was exactly the point. The dance floor was not jam-packed with newbies like myself, but infatuated fans whose vocal contributions to singles such as 'Tickle Me Pink' and 'The Box' (from his critically acclaimed debut 'A Larum') emphasized Flynn's musical individualism and already-made impression on the popular music culture. And even with complaints of a bad cold he still managed to serenade the audience, illustrating his song writing and multi-instrumental versatility by also switching to piano for a short number.
Following an eruptive response for a well deserved encore, I took great pleasure in being notified Mr. Flynn will be back in February to perform new material from his forthcoming album, which is due in spring 2010. This time round he will be accompanied by his band, who I anticipate to bring an entirely different dimension to this already progressive set.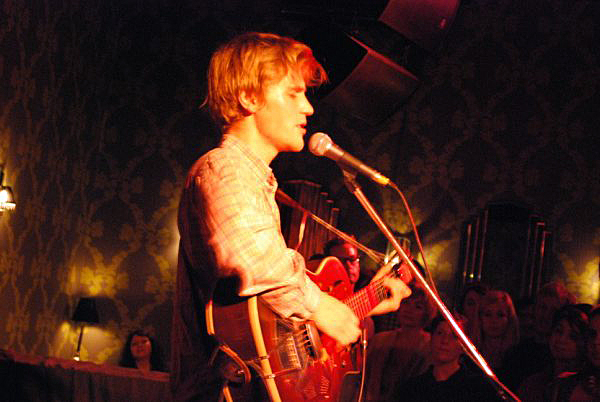 Words by Laurence Woollard
Photography by Rosy Johnson
What did you think of the gig?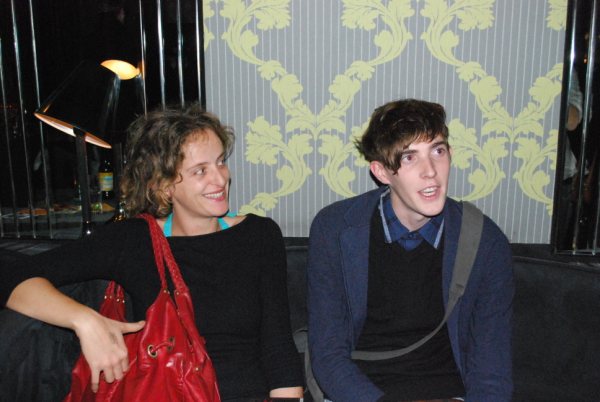 Adam Strandt: 8/10 "Yeah, it was great. It made me more downbeat than I thought it would and there could have been a backing band, but overall it was still really lovely"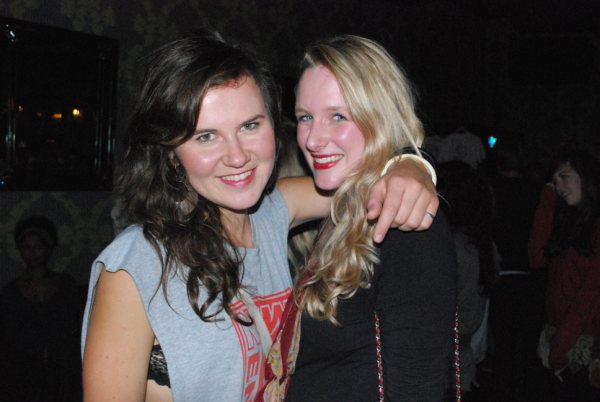 Catrina (right): 10/10 "I thought the gig was amazing, I loved his voice. He's a very beautiful man, simple as!"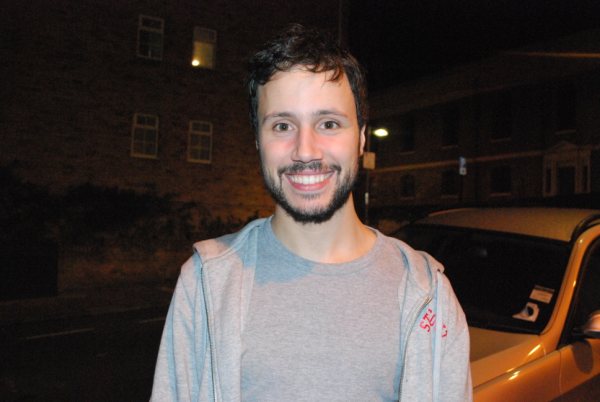 Kevin: 8/10 "It was great. Thought it was really clever how he incorporated all the other instrumental sections of his songs on one guitar"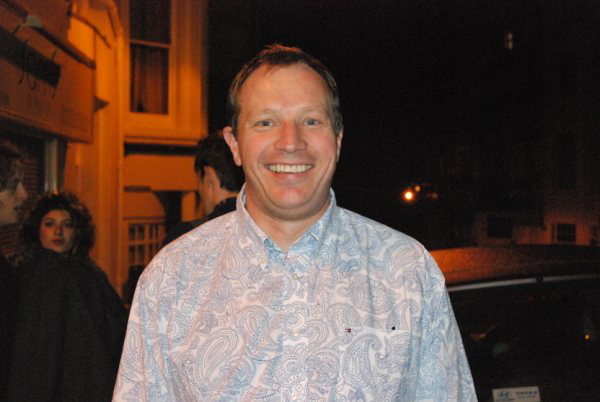 Nick: 10/10 "Absolutely amazing. The last song he played always makes me cry."