Japandroids are a noisy and overwhelmingly sincere rock duo from British Columbia. Brian King (guitar/vocals) and David Prowse (drums/vocals) make music that drenches the soul in an earnest longing to escape the drudgery and heartbreak of modern life to be surrounded by friends and fun in a never-ending sleepless night. It was unfortunate then that they were forced to take to the stage at the distressingly early time of 8:30 pm; as both figures emerged, bathed in a backdrop of white light and smoke, Kings opening speech to the crowd acknowledged that they are not a band that should be seen when outside the streets are still drenched in broad daylight.
However, as soon as the wall of sound from aptly named opener "Adrenaline" made its way through the three almighty stacks of amps neatly lined up on stage it was as if the clock struck midnight and for the next hour and a half The Haunt descended into a sweaty drunken mass of tumbling bodies as two men from Vancouver gave every inch of themselves to Brighton. The duo ripped through a selection of material taken from their debut album "Post-Nothing" and latest offering "Celebration Rock" as well as several lesser known numbers from early E.Ps. At times the almost constant barrage of sound meant it was hard to make out certain melodies that shine through so strongly on these records but each song had an urgency and atmosphere that lent itself well to the tightly packed venue, while anthems like "Boys Are Leaving Town" and 'hit' single "House That Heaven Built" were smothered in enough sing-a-long hooks and chants to keep everyone other than the two overwhelmed mothers standing at the back happy.
The heartfelt performance and impressively tight musicianship cemented a fantastic show that fulfilled the intensity that their studio recordings strive for.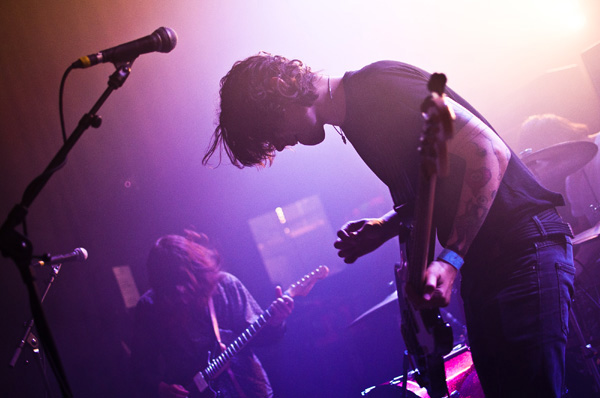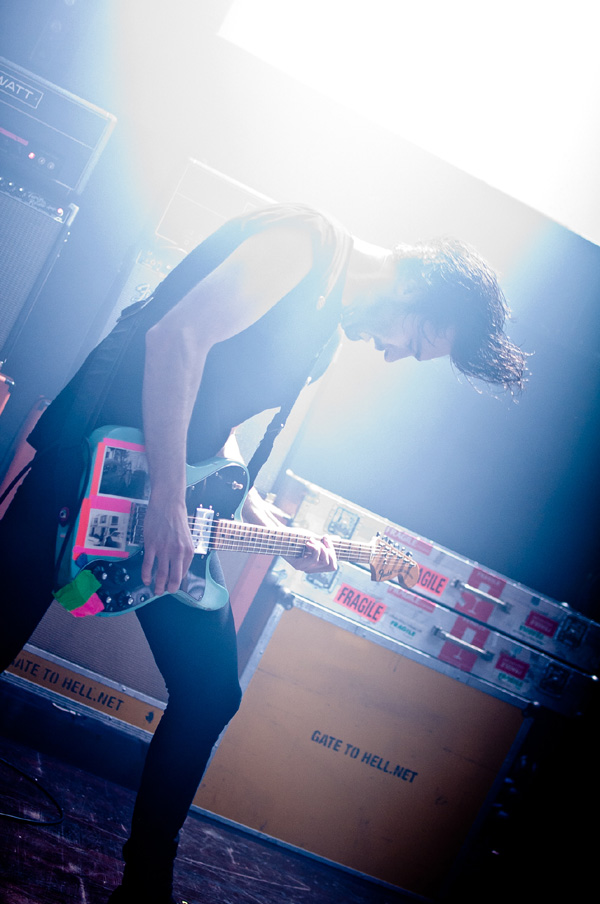 What Did You Think Of The Gig?
Name Simon, Brighton
Job Adult social services
"Amazing! Second time I've seen them and they never get old. Well energetic which made for a bloody good night!"
Name Joe Joe, Brighton
Job Adult social services
"First time I've seen them but they were absolutely brilliant!"
Name Eliza Burts, Hove
Job Retail
"I went in not knowing much about them, I've only heard their second album, but it was amazing! Don't think I've ever seen a two man act get a crowd going as much as those two!".
Name Steve Aaron, Shoreham
Job Student"Fantastic night! Shame the crowd surfing only kicked in at the end of the last song, but still it was a good night".
Shots by Charles Shepherd
Words by Ben Ward

japandroids.com
facebook.com/japandroids