Concorde 2, 28 February 2010, with support from This City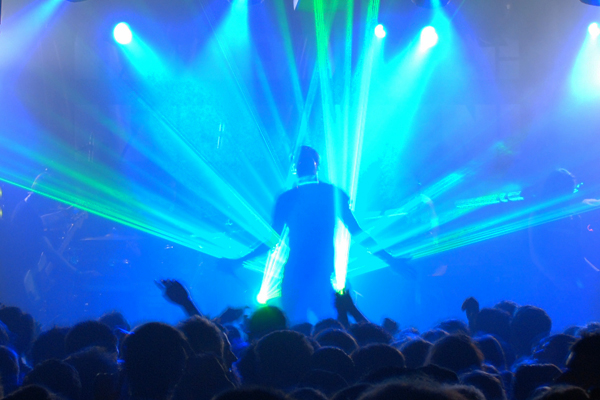 I just saw my first glow stick. I'm surprised that the numbers of them are low; perhaps they're endangered? What I think more likely is that they're downing them in the newly furnished toilets of Concorde 2. Breaking them open and gushing them down in an eager bid to get high, I don't think anyone here is over eighteen. And it serves the best purpose that way, you can only hold on to a glow stick through a Hadouken gig for so long. Hadouken! are not even on and the scene is erupting. Then a massive cheer is heard as space age synths clear the air. Followed by the endless roll of tom drums, hands clap, and as they march on with the arrogance they are well known for, the music rises. Once everything has dropped, the song 'Rebirth' is throttled through the masses and profanity through the microphone.
It is hard to think how Hadouken! have got to where they are, starting as a hype band for the selected cool kids of emo (you know the type – used to hang around Borders at Churchill Square), they got sort of big, and they then fizzed out, but not completely. Releasing records and keeping a fan base, their new album is floating about in the Top 40 somewhere. But their shows, to be fair, are quite good. With more lights than Viking pillage, limbs blaze violently through a sea of green.
As James Smith spits cider on his adoring fans a mouse runs out. I enquire to the left of me as the freaky mouse jumps about. Apparently he's from one of the videos! I might watch that later…
James Smith sings his way into the last song. His front man style, holding his hands out as if he has the audience in his grasp, adding to this further with the words "now I'm going to split the sea." The crowd moves apart with the purpose of crashing together again, a wall of death enslaves the Concorde 2 in a techno haze.
Just one last thing; to the guy who climbed, died, ran outside and cried… I hope you got the hospital ok, cool yeah.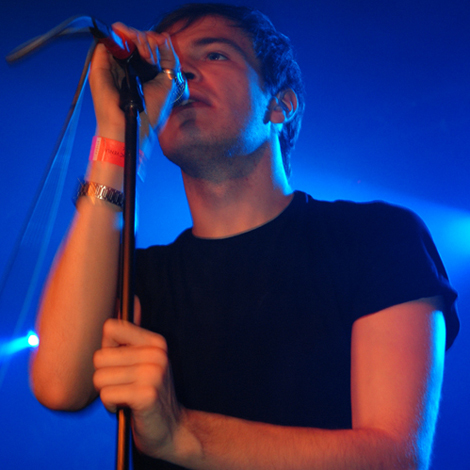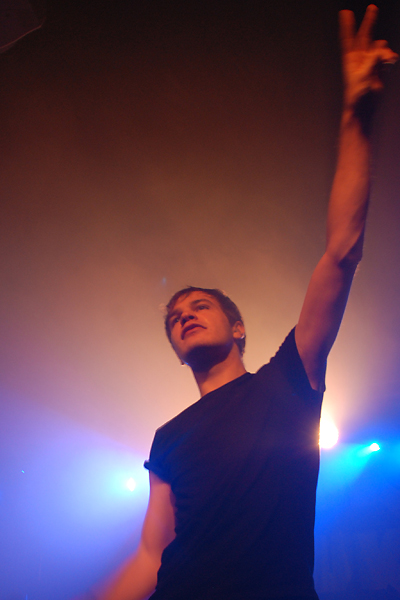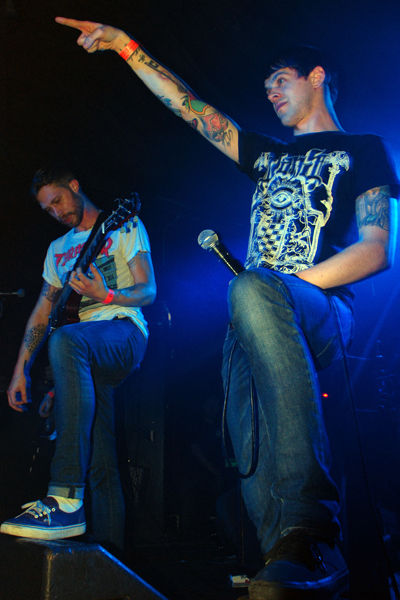 This City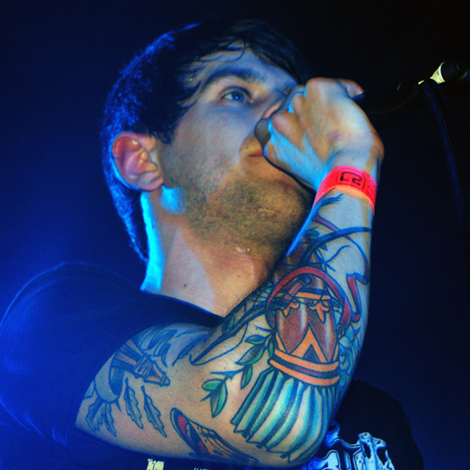 This City
Words by Niall Amor
Photography by Gee
hadouken.co.uk