Concorde 2, 20 April 2010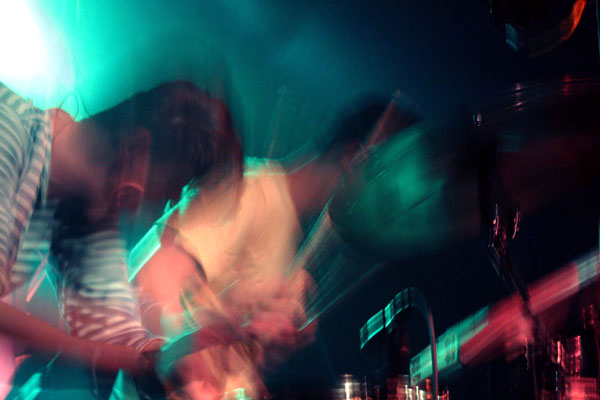 Danish avant-garders, Efterklang, are quite probably the most overlooked artists on the western hemisphere. Prepare yourselves, judging by this performance at Concorde, they look set to whitewash the global music scene with jet after jet of ubiquitous aural pleasure.
Their music has evolved rapidly since their debut in 2004; starting out with a minimal, micro beat infested Tripper, through an esoteric contemporary classic masterpiece of a Norse funeral, Parades, leading to their current attempt at a pop album, Magic Chairs. The fact of the matter is, Magic Chairs isn't just a pop album. It's the best pop album since Sigur Ros' Takk. It manages to be accessible without letting down the original fan base. It was always going to be a tough follow-up, but rather than attempting to better Parades, it manages to be the best of a completely different type of album. In short, Magic Chairs is the perfect remedy for everyone who was disappointed by Neon Bible.
Their set list tonight was mainly comprised of tracks from Magic Chairs and Parades. The last time Efterklang hit our shores they played to a sold-out Barbican. They were accompanied by a full orchestra and performed Parades from beginning to end in order. It was sublime. Somehow, despite being reduced to a mere seven-piece group, they lost none of their impact. The opening beats of 'Mirador' induced a synchronised swoon from the front row and 'Caravan' actually saw people dancing – you wouldn't get that at the Barbican.
Concorde is a gorgeous venue. It captures the stylised shabbiness of The Phantom Of The Opera's derelict theatre so effortlessly that you might assume it's unintentional. Front man, Casper Clausen, praised the seaside venue with genuine sincerity. The band had spent the day posting photos of themselves on the beach to their Twitter followers. "There is something very different about Brighton than the rest of the United Kingdom," he told us, "I'd very much like to live here one day". A cynic might suggest that he recycles that line every night of the tour, but he went on to regale us with tales of meatballs and sleeping on people's floors and gigs at the Hanbury Club. Quite right too. The gig was not only packed, it was packed with genuine music fans. Every song was met with deafening applause and whoops; sounds that are usually reserved for Lady Gaga or a Led Zeppelin reunion tour. It was a gorgeous two-way experience.
The band have recently realised two childhood dreams and they were eager to show off. Firstly, they have created a line of Efterklang-branded drumsticks that Casper and Thomas (drummer and trumpet player – an obvious mix) were christening. It would be cruel to mention that Casper's first hit of a new drumstick saw the head snap off, but…oops. Oh well.
Secondly, Casper stood tall with a beaming grin, Steve Buscemi's eyes and Zac Pennington's posture as he announced proudly that for this tour they had a mobile disco. Confused? So were we. The lights dimmed. The micro beats kicked in. Technophile, Mads Brauer, was placed between two desks doing his best impression of an octopus as he operated about a dozen synths, theremins and other tools that bridge the gap between geeks and ravers when suddenly, the columns lit up; flashing different colours in time with the music. Efterklang had somehow reduced Daft Punk's famous multi-million pound light pyramids into a pokey venue built into a sea wall. It was glorious.
After this, the gig really took off. Every song took the audience in a different direction of amazement, forcing 'wow' faces to contort from porn star gasps, to Edvard Munch screams, to a melted lustful rendition of the climax from Indiana Jones and the Raiders of the Lost Ark. As the night drew to a conclusion, legs were weak and tears were flowing. Any attempt at thanking the band for an incredible evening resulted pathetically in an embarrassing school girl mumble.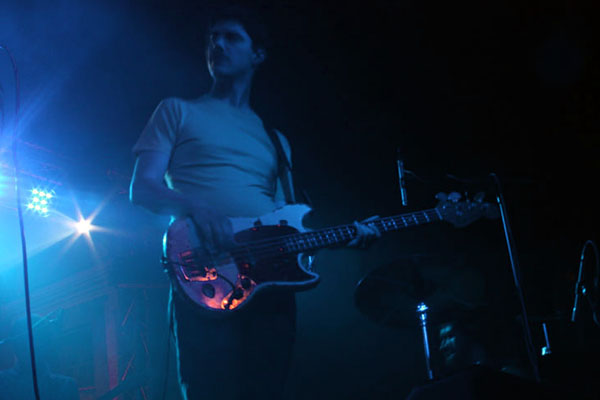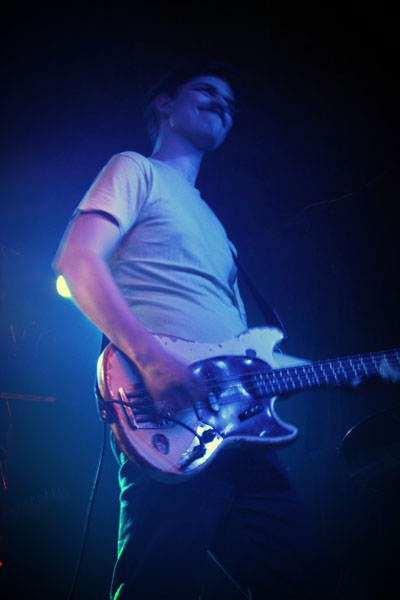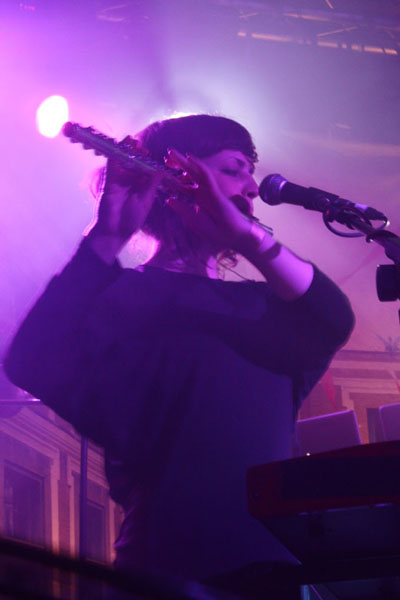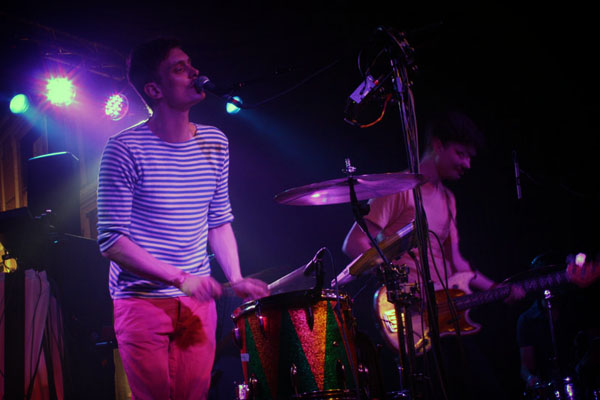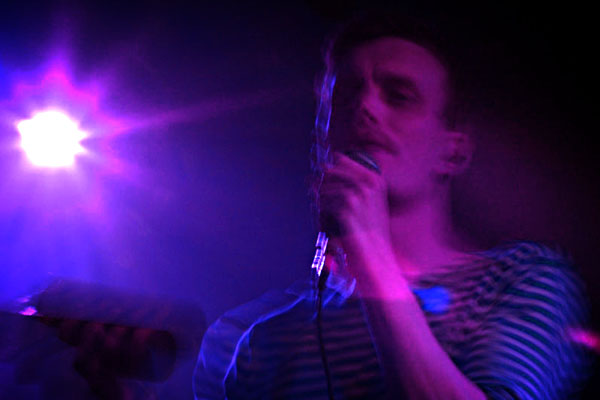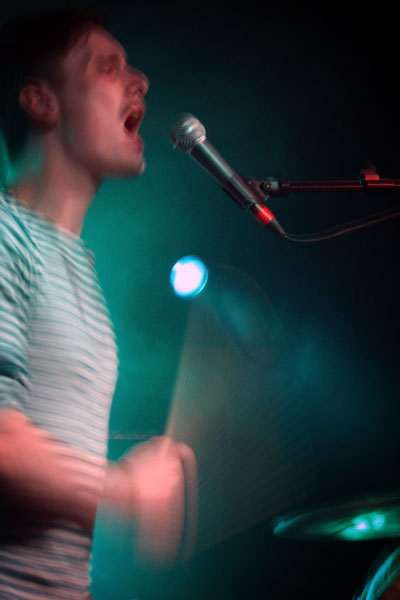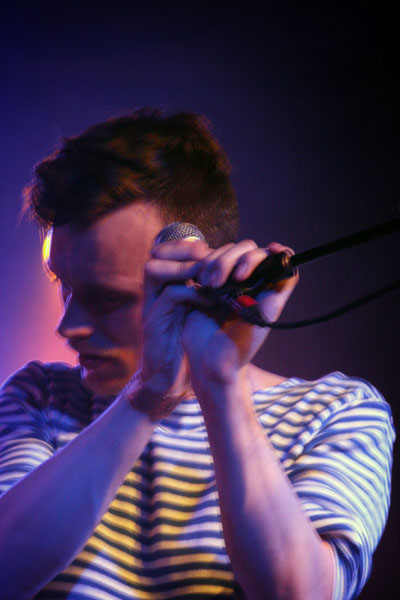 What did you think of the gig?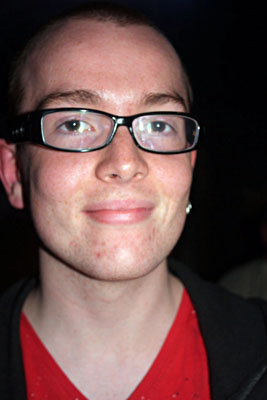 Luke: "I thought it was amazing. It was flawless, had a really good energy to it."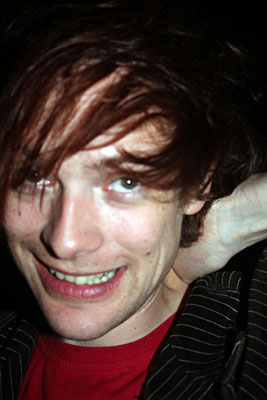 Nick: "They're one of the best live bands ever. I've seen them three times now. Every time I've seen them I've just grinned moronically for an hour and a half."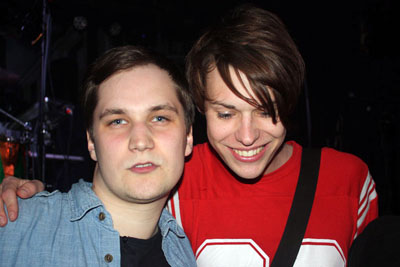 Jonny (left): "It was amazing."
Victor (right): "I love all Danish music. I guess that's because I'm Swedish."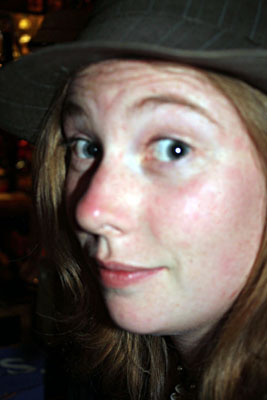 Ellie: "It was brilliant. Considering that when I went I knew nothing about them, I was blown away. Tip-bloody-top gig."
Words by Joe Nockles
Photography by Liz Chambers