Prince Albert, 07 June 2010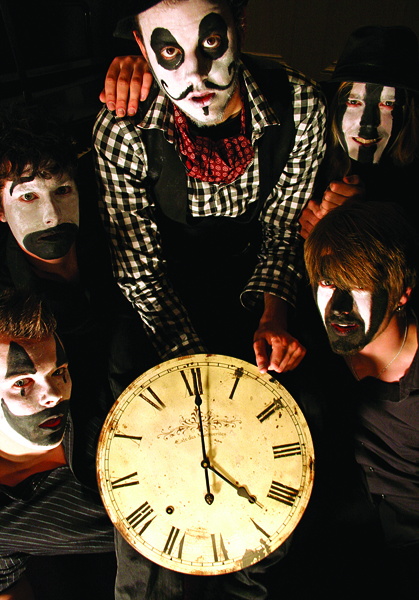 If you've any common sense or value for your own opinion, then the words of critics should for the most part be disregarded completely. After all, who is to say that one man's word is worth more than another's? Just because one individual gives a band a bad rapping, doesn't obligate anyone to feel the same way. On this premise, you may already have sussed this critic has got a thing or two to say which may annoy some people. Music is however, one of the most objective art forms in existence, so let's treat it that way, shall we?
Tonight's showcase at the legendary Prince Albert plays host out-of-towners Drawn From Bees whom, hailing from Brisbane, Australia, bring a sound that some Brightonians might not be used to. Outrageous gimmicks and over-the-top performances are rife in this city and Drawn From Bees highlight a somewhat stark comparison. Their mid-tempo indie soft-rock is easy on the ears and their reserved yet perfectly executed performance is a breath of fresh air in a scene where every band is vying for attention. On the contrary, this band leave the try-hard theatrics to the locals and opt to let the music do the talking.
The vocal harmonies of singer Dan James, bassist Stew Riddle and drummer Matt Wedmaier are impressively sweet, whereas lead guitarist Raven D Jones's licks and tricks help punctuate some seriously catchy melodies. Some might say however, that their overall sound is just a tad dated, bringing to mind a host of mid-nineties pop acts including fellow Aussies Crowded House. Overall, considering the hype that surrounded the would-be show stealers, the resulting feeling was that of detachment.
Speaking of which, XYZ favourites The Sly-Tones fell a little short of their usual high standards tonight too, and for the first time showed an uneasy distancing from the crowd. Perhaps it was the sound issues which so obviously impaired their set and put the masquerading clowns off their stride. There were of course the usual host of musical treats such as drummer Freddy Hills' insane chops and front man Ashley Edwards' trademark sexual fit. But the show lacked its usual balance of nightmarish intensity and syncopated finesse. Perhaps we just caught them on a bad day.
Words by James Watts
myspace.com/drawnfrombees
myspace.com/slytones