Freebutt, 18 March 2010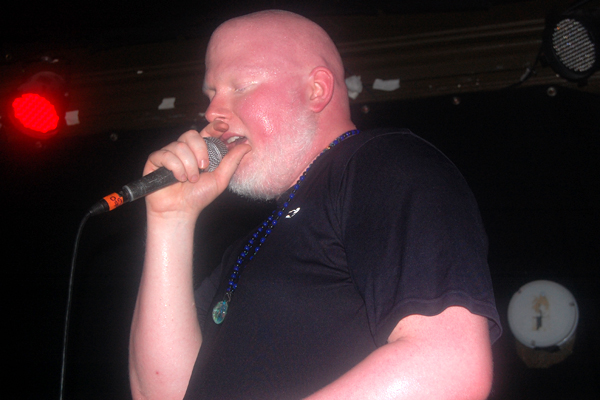 In a world where a lack of talent increasingly appears to be a prerequisite to stardom in the 'creative' fields, it is sometimes worth taking time out from your X-Factor induced rage to consider the benefits.
One of these is that while hip hop's most famous and least talented sons are gallivanting around in stretch hummers with gazillion-inch rims and sporting diamonds the size of a small African state, the real talent is at a venue near you, actually playing shows for their fans. As if to emphasise this worlds apart existence, Brother Ali walks through the crowd and onto the stage at a packed, dank Freebutt in Brighton on the same day P Diddy announces his intentions to buy Crystal Palace Football club.
Despite his somewhat fearsome demeanour (huge, bearded, cadaver-white skin and blood red eyes), he is in jovial mood and has chatted amiably with fans at the bar before making his entrance. Beginning with 'Whatcha Got' from 2007's critically acclaimed The Undisputed Truth LP, it's immediately apparent how comfortable he is on stage, easing into a soulful flow over a succession of superb beats from his DJ, BK-One. 'Truth Is', with its repeated demands of 'more, more, more!' gets the crowd up and moving instantly, Ali demonstrating a natural flair for orchestrating an audience to such an extent that they are eating out of his hand by the end of the night.
On a jazzy, slowed down 'Forest Whitiker', Ali rhymes "To anyone out there who's a little different/I say damn a magazine these is God's fingerprints/you can call me ugly but can't take nothing from me/I am who I am you ain't gotta love me." Its central message, of loving who you are and by extension rejecting the need to turn self-loathing into a hatred of those perceived as 'different' is a key theme in Brother Ali's lyrics, and in-set banter with the crowd. Coming from most performers it would sound contrived or corny, but Alis's natural charm, humour and conviction set him apart, and when coupled with a flow that marries intensity and soul into a perfect whole, creates an irresistible combination.
Finishing with a joyous 'Fresh Air' the air of celebration and unity among the crowd is palatable, with every arm held aloft, and every voice singing along whether the words are known or not. Ali departs as the crowd part in reverence and heads to the bar where he will happily chat with fans, pose for pictures and sign merchandise. It's a world away from the avarice, ego-centric posturing of most hip hop shows in the UK, and proof that sometimes brilliance is its own reward.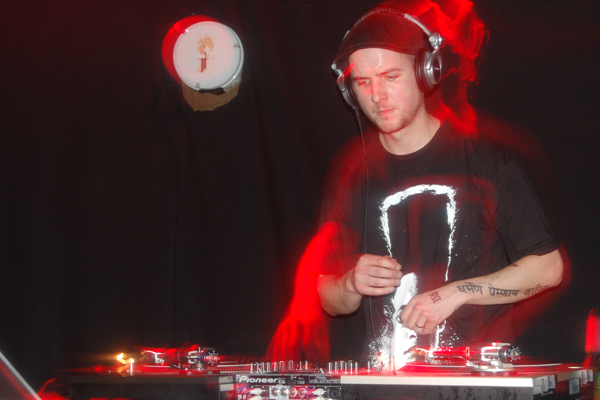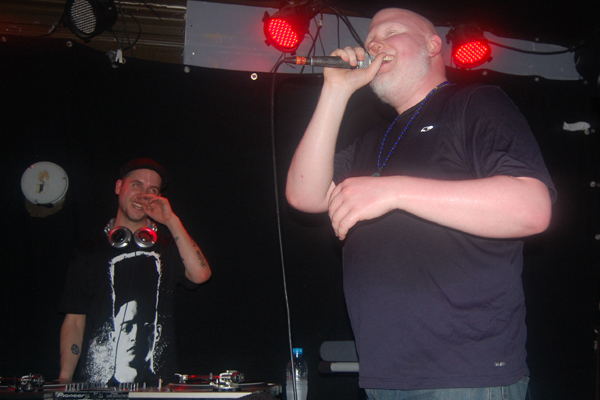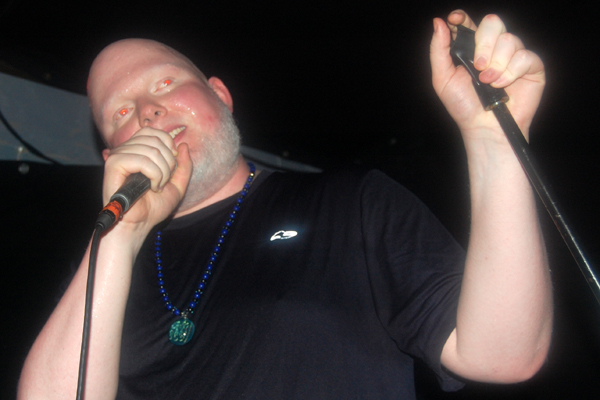 What did you think of the gig?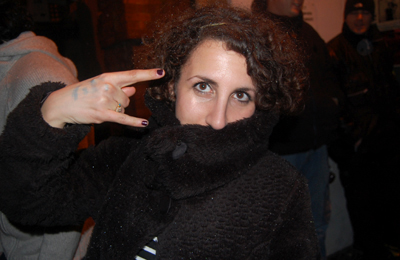 Sarah: "I'd never heard of him till tonight, but he was really good with the crowd and made everyone rock with it."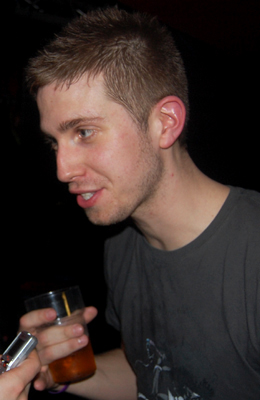 Chris: "People who watch MTV and listen to the radio need to take a step back and they need to listen to Brother Ali, and they need to listen to Atmosphere, they need to listen to Sage Francis and they need to hear real hip hop. They need to understand that the shit you hear, it's not about bigging yourself up, going to clubs and earning loads of money, it's not about that, it's about real stories and real life, and Brother Ali's a real example of that."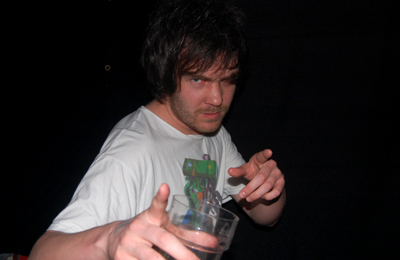 Chris: "I reckon he should hook up with Kool Keith. I like his stuff, but I reckon if he hooked up with Kool Keith it would take it to another level. His next album should be a mix of his jokes and Kool Keith's beats."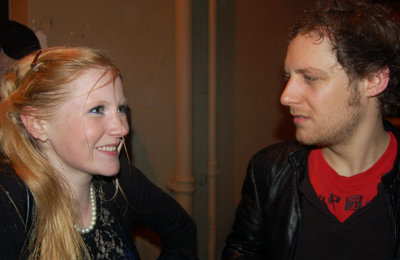 Alice: "Brother Ali is ill to the max! I was chatting to him for about 15 minutes before the gig. He was so close you could touch him!"
Words by Dan Pearson
Photogaphy by Cem Duraney
myspace.com/brotherali