Komedia, 20 March 2010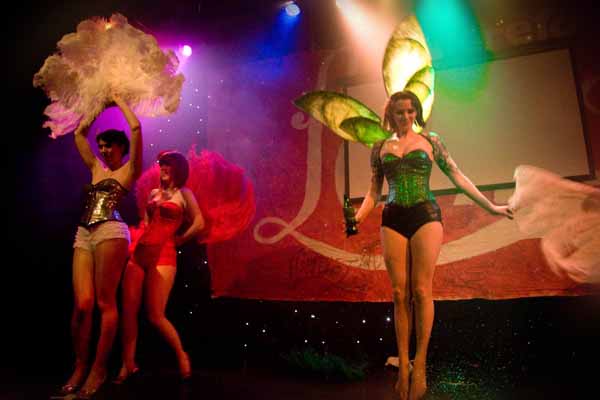 Brighton's dancers, artists, miscreants and general troublemakers gladly dusted off their top hats and sprung out like jack-in-the-boxes for Trailer Trash's Baz Luhrman themed party at Komedia. Entering the upstairs venue, we are hit by the sounds of the crowd as salsa dancers circle each other like lions. And the smell. It smells like a circus – smoke and dust. Four handmade hearts glitter on the walls, spelling out the bohemian principles of beauty, freedom, truth and love.
Tonight the line up includes can-can troupe The Ooh La La's, who have performed at Glastonbury, ribbons, trapezes, fire acts, and of course, the outfits of the revellers themselves. One of the first acts is a dance based on a clip and a quote of Luhrman's Strictly Ballroom, and watching it next to me is Ange, a pharmacy technician who dazzles as Juliet in angel wings. Buy generic medications online pharmacy no rx. I` only purchase pills at http://www.ourhealthissues.com/. I haven't noticed any side effects this pills. Order cheap drugs at best online drugstore without prescription. She tries to recall the clip for me, "it was a quote… a quote from Strictly Ballroom… Victoria! Victoria! What was it?" Around turns a statuesque fairy with a low voice, "it was "There are no new steps.""
The Ooh La La's impress with their high flying legs and empowered shouts every time they lift their layered skirts. Comprising five female dancers in black, one purple with tattoos, with leather boots on they enthusiastically cartwheel, turn, spin and land on the floor in a stretch, panting and beaming proudly. The audience roars in appreciation.
I speak to event manager Lucy Macdonald, "We never know what will happen next – these nights are unpredictable mayhem. The last event, which was comic book, sold out – there were queues around the corner." Infinity Favour from act The Flirtinis describes the night as "a big melting pot of Brighton's creatives – people love a chance to dress up." Although the acts are skilled, athletic and impressive, the night is organised with a parodic sense of its own silliness. The dramatic corseted compere embodies this as she deadpans "great costumes! Is the Absinthe Fairy anywhere around? No – she's outside having a fag. If you think you look a bit shit – steal someone else's costume."
The acts get darker. A flying dancer on a rope enacts the Jezebel sequence of Roxanne, with skill (not to mention enviable upper body strength) and a devilish masked performer breaths fire to David Bowie's Children of the Revolution.
This marks the first anniversary of the night, and celebrations are certainly in order. Fantastic.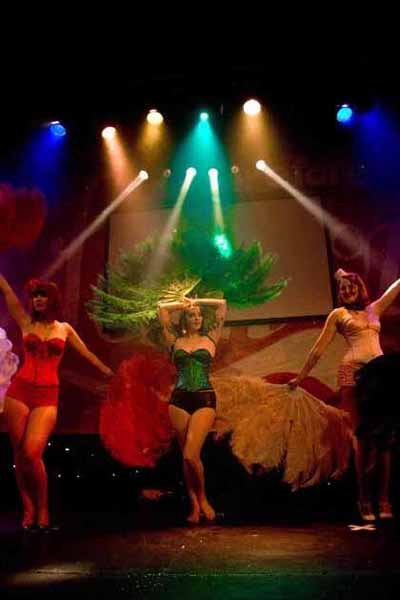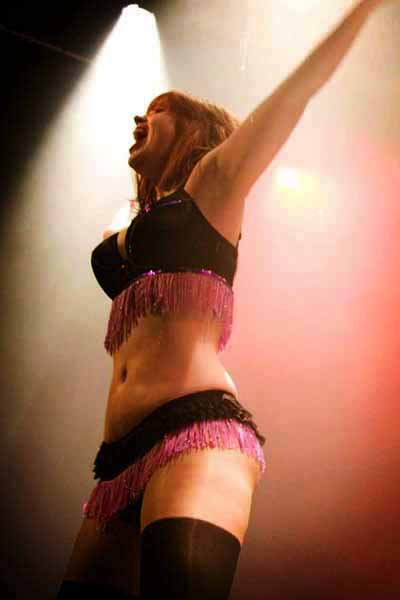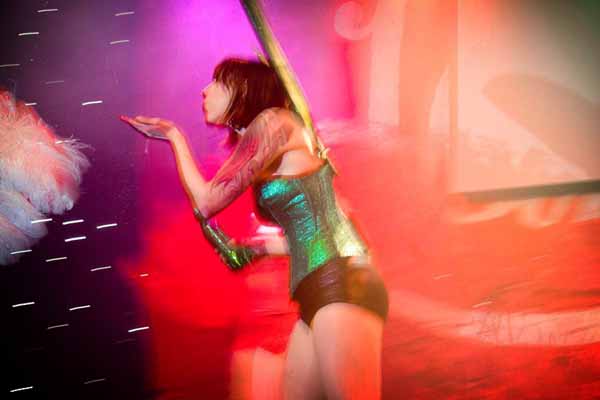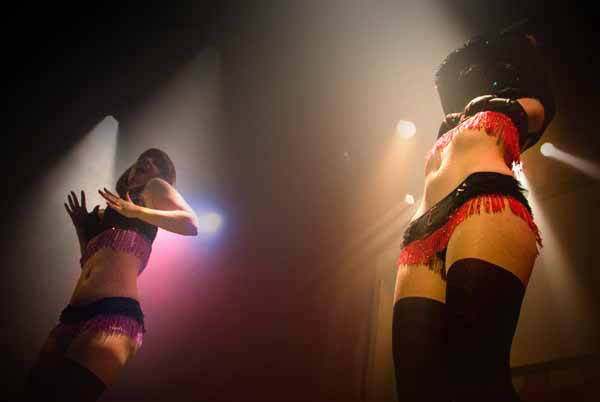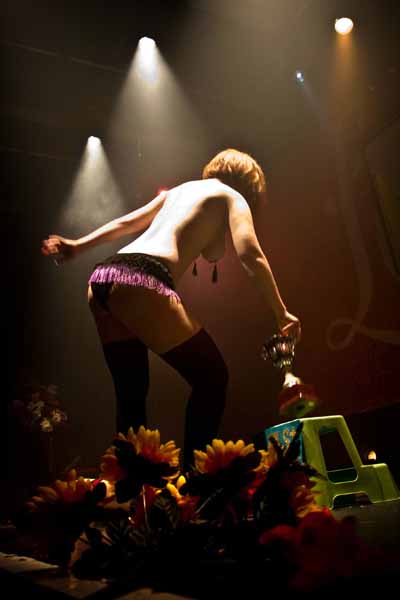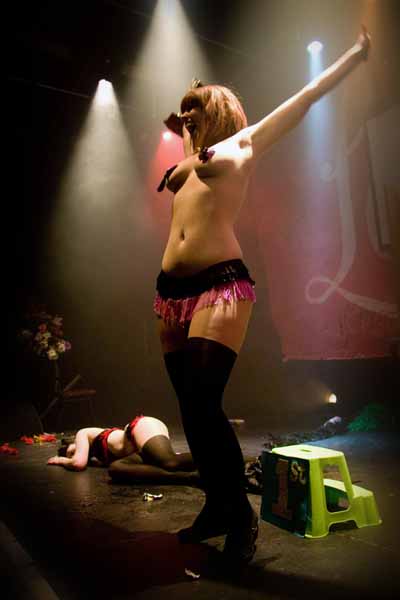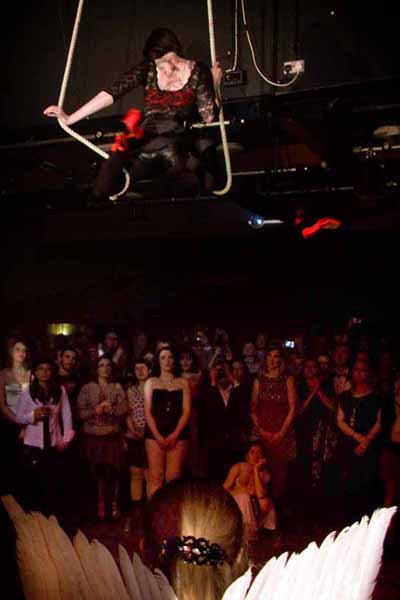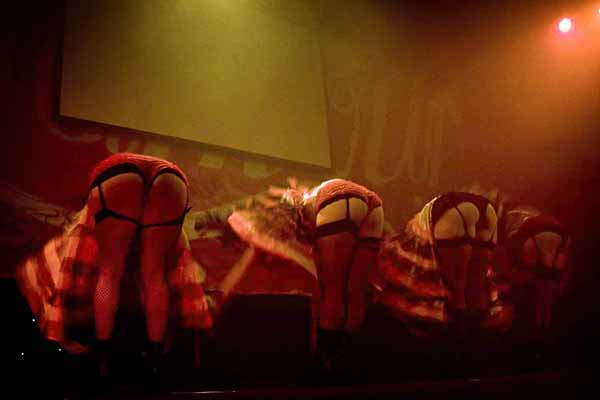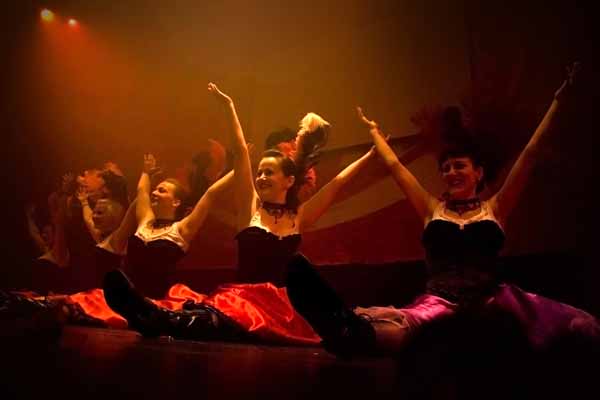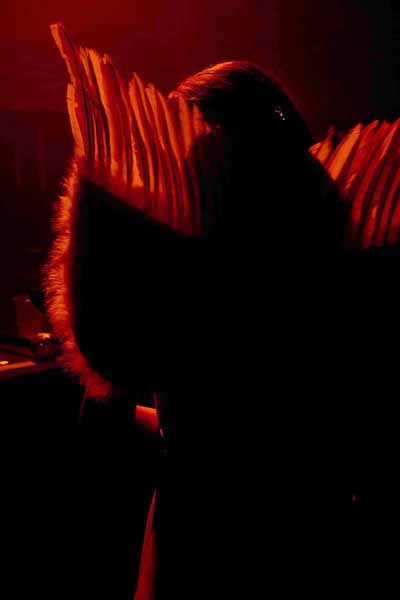 What did you think of the show?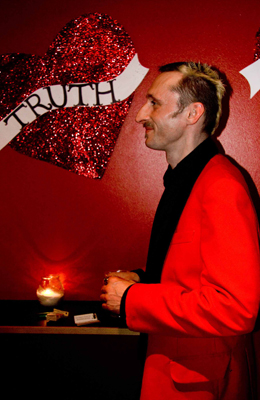 Joe: "A feast for the eyes."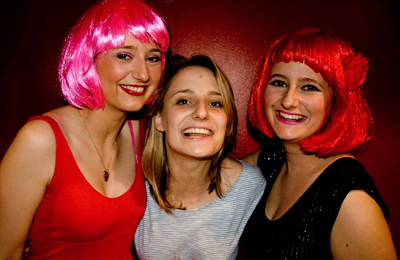 Mary, Lizzie and Kate (left to right)
Mary: "It was crazy."
Kate: "Awesome."
Dom:  "Effort, hedonistic, sexy, the ratio of girls to boys is about 20:1!"
Words by Lizzie Simner
Photography by Marta Vidal Riera
myspace.com/teaseoramabrighton