The Wonder Revolution: Firefly, Tuesday December 11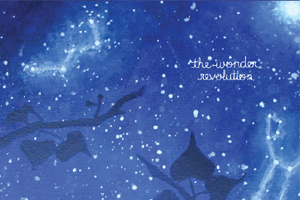 A collective similar to The Polyphonic Spree, The Wonder Relation combines musicians and visual artists to put forward a clean feeling sound which feels earthed in the natural world.  Firefly is the bands' third release. An example of their ethereal ephemera can be heard below.
For more information on the band, check out thewonderrevolution.com or their Facebook page at facebook.com/thewonderrevolution.