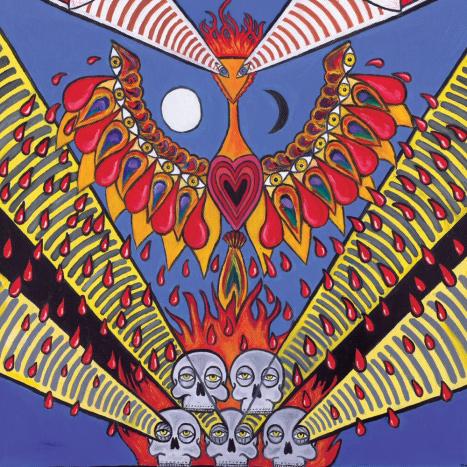 Brighton's finest psych/garage quintet are back with their latest offering "Blood and Fire". For loyal followers of the Disaster, this album doesn't disappoint and you can expect the usual moments of insane brilliance that make the likes of Queens of the Stone Age sound positively angelic.
Throughout the album, unlying subtleties add a depth to the song-writing content which wasn't heard in previous albums "Horse of the Dog" and "The Royal Society". This album is a captivating presentation from a band that has clearly been through a lot since their last major album release in 2004. Opening song and new single "Love Turns To Hate" is sure to be a hit this summer mixing dirty riffs and a killer chorus perfectly. Songs such as "Never Be The Same" and "I Hate The Blues" show the band have sought huge influence from legend Nick Cave, which adds a deeply twisted air of debauchery to the whole listening experience.
We have all come to know and expect what to hear from Eighties Matchbox, but with that weight on their shoulders they have become kings of a genre that is changing with their every move. They have shown a huge amount of maturity in this 12-track beauty. After line-up changes, rehab and an awful lot more, expect a new lease of life from this cult band.
With such an intense, fast-paced live show, I hope they can do this difficult third album justice… Somehow I think they'll be alright.
Catch them playing The Great Escape at Hectors House on May 13.
8/10, single "Love Turns to Hate" out May 10, album "Blood and Fire" out May 17.
Words by Chip Phillips
myspace.com/eightiesmatchboxblinedisaster