COMP NOW CLOSED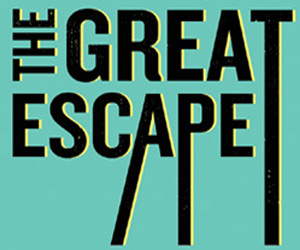 Join XYZ Magazine and The Great Escape Festival at The Green Door Store to celebrate the official launch of The Great Escape Festival, Europe's biggest new music festival in Brighton.
Catch some of the freshest and most exciting Brighton acts set to play during the festival 16-18th of May.
Want a chance to win tickets to The Great Escape? Email the codeword from our TGE feature on this website to TGE@xyzbrighton.com.
Best of luck!