WE KNOW HOW LUCKY WE ARE WHEN IT COMES TO MUSIC IN BRIGHTON, WE GET THE BEST GIGS & CONCERTS, THE BEST CLUBS, AND THE BEST FESTIVALS. AND NOW, IN ITS THIRD YEAR, WE HAVE THE BRIGHTON MUSIC CONFERENCE, THE UK'S LEADING ELECTRONIC DANCE MUSIC CONFERENCE. WE ASK ONE OF THE FESTIVAL'S DIRECTORS JASON PEPPERELL, FOR MORE ON THE FESTIVAL – AND WHAT WE CAN LOOK FORWARD TO AT WHAT PROMISES TO BE ONE OF BRIGHTON'S MOST EXCITING MUSIC INDUSTRY EVENTS THIS COMING YEAR…
'For the industry by the industry', Brighton Music Conference (BMC) is a two day event focused on music trends & t echnologies, split between panel debates, Q&A, tech showcases, workshops and an exhibition floor.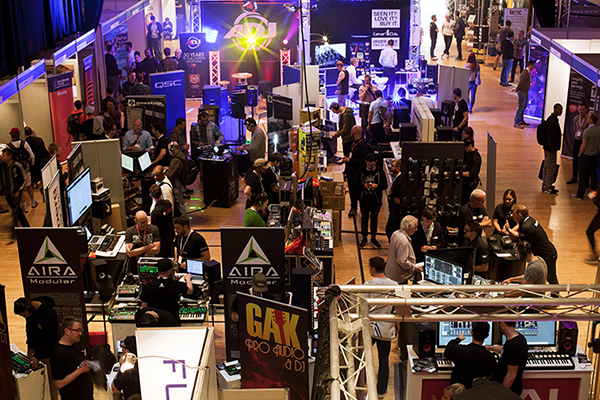 Aimed at people within the music industry or those (aged 15+) who are looking to get into the industry, the festival returns in its 3rd year, for two packed days, uniting leading brands and industry figures including Beatport, PRS, AFEM, Toolroom, Hospital Records, NTIA, DJ Magazine, Shogun Audio, BIMM, Mobilee Records, Skint Records, Yousef, Safehouse Management, Intec Digital, Friction, Amon Tobin, Rockwell, Icicle, Critical Records, Republic of Music and GAK Audio – with current, aspiring and future members of the music community.
An authority on the digital / electronic / DJ side of the music business, BMC is fast becoming the leading place for those involved in the industry to flock to each year. Whether you're a seasoned professional or just starting out there's something for everyone, and being on our doorstep there's every reason to make sure you get involved!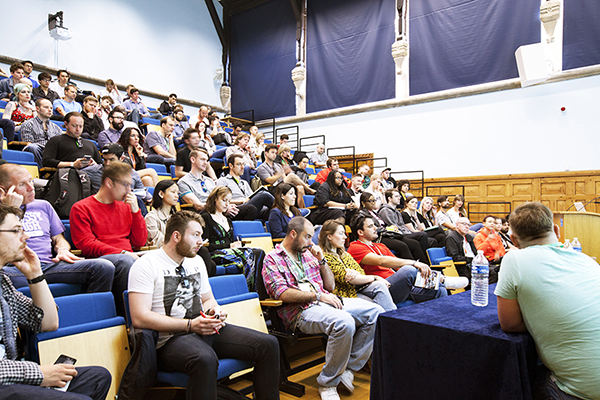 Jason Pepperell has been a DJ, Promoter and specialist radio DJ on Juice FM. He joined the BMC last year, and in September was asked to take on the role of a Director. We ask Jason, for those yet to learn about BMC, how would he describe the event?
"The Brighton Music Conference is an affordable support platform that aims to keep the focus on development and networking within the music industry." and then also: "It's a 2 day event, so don't forget the price gets you in for both of those days", he reminds us. 

"We have over 60 workshops, panels and talks covering most of the elements you need to know about, whether just starting out in the music industry or an experienced industry professional".
It's refreshing to see such an inclusive approach to those aspiring to work within the music industry, or those developing their knowledge and connections – and all in an environment 
with such valuable 
networking opportunities. 

Speaking of developing, this year being the 3rd annual BMC, how has the event developed during that time? 

"Massively!" Jason confirms; "Firstly in size, every year we're developing new rooms within the Dome, and also through our Evening Programme.  We're also having to adapt to trends and technologies, even in the 3 years we've been doing this, 
the way people look for gigs, information and insight has totally changed. This year we have also introduced a new Demo Igloo within the exhibition floor, to allow for a more structured and content-based showcase.  People in the Igloo so far are Pioneer, Audio Technica, Yamaha and Doctor Mix, who is doing a special piece on the rise of the synthesiser".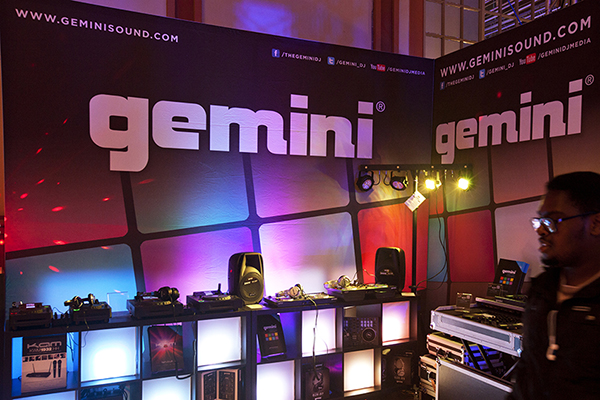 It's clear to see that the BMC has grown, managing to keep up with its ever-increasing profile and reputation – Jason speaks about the varied range of patrons catered for by the event: 

"The BMC is for people within the music industry or looking to get into the industry. Our entry age is 15+, as we've seen from insight that people doing their GSCEs are already planning stages for career development or degrees.  What I find really encouraging is that a lot of the 15-18 year old market are already DJ / Producers or Label Managers, so they have insight and experience already of the basics and they want to grow".
And in keeping with the theme 
of growth, what's new at BMC this year, we ask? 

"Well the Demo Igloo for one, we also have Native Instruments bringing their Native Sessions to the conference over both days.  We're using Deadwax Social throughout the conference days with an 'Academy Live' event on the Thursday where you can see up-and-coming talent from local music educational platforms, via BIMM, Northbrook and Audio Active.  On Friday in the day-time we have Toolroom Records bringing their 'Toolroom Academy' down, where they will be doing live track demos with local lads Prok & Fitch and also Funkagenda plus allowing full access to their team for A&R drop ins and reviews"
.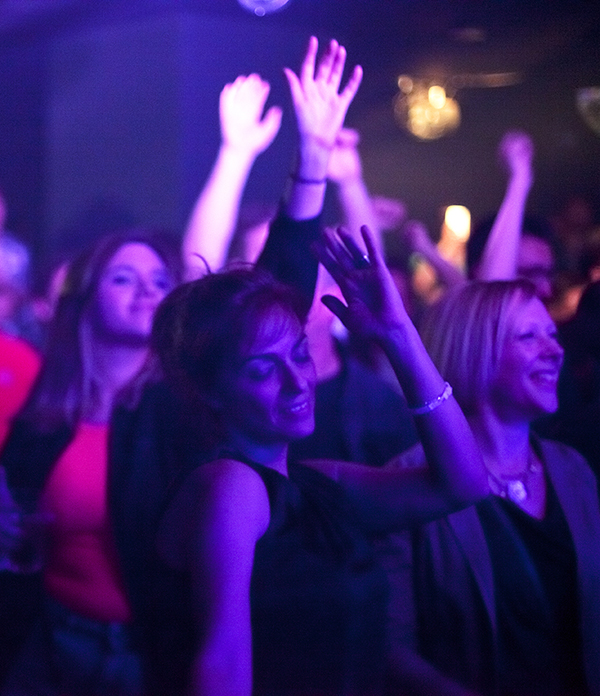 It's obvious why such a ram-packed event has appealed to so many, leading to the expansion of the features and benefits on offer at Brighton Music Conference over the last few years. But finally, which 3 things should event-goers ensure they don't miss out on at this year's event? What are Jason's top tips for ticket-buyers?

"Don't miss the panels you want to see! We always hear stories of somebody missing a talk as they were playing on the equipment on the exhibition floor or listening to a different talk! It's a busy day so plan it out. Also the networking/ evening events. 
And go up to the Mezzanine 
Bar this year for the Native Sessions Workshop".
Tickets are currently on sale:
 Academy £15, Professional £99.
Buy tickets today online.

For more information and to follow news and updates as they arise, please see brightonmusicconference.co.uk