Concorde 2, 12 July 2010, with support from Clock Opera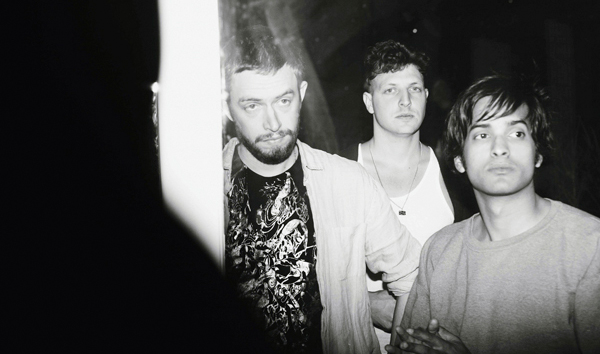 "Is that the only song you know?" Yeasayer's softly spoken front man Chris Keating is responding to an audience member's cry for "Ambling Alp", perhaps the band's most accessible, sing-along song to date. But an hour or so before one of experimental music's most exciting bands' set of songs are met with a worryingly muted appreciation from tonight's sell-out crowd, Clock Opera are staking their claim as another such exciting proposition.
Welding their eclectic post-rock rhythms with off-kilter time signatures and dazzling electronics, this London foursome could soon be headlining venues such as these themselves. They draw warm applause from the young and hip attendees, and one would be advised to check them out at the forthcoming Standon Calling festival.
Emerging onto a stage decked out in gloriously comforting white draping, Brooklyn's Yeasayer ease themselves into "Wait For The Summer" and 500 souls can only stare in amazement as this eclectic bunch of New Yorkers layer swathes of sound in perfect unison with one another. Keating and his fellow vocalist/guitarist Anand Wilder feed off each other's vocal qualities fantastically, the latter providing the sweet and soothing, almost croon-like, element to the former's eccentric edge.
The aforementioned request for something that everybody knows comes rather early in a set that showcases the depth of ingenuity that this band displays. There most certainly is not a dull moment, certain members of the audience grinning uncontrollably and refusing to stop moving to the rhythms despite the apparent confusion and bewilderment in evidence from others.
They are not to be blamed, however. Yeasayer's music is clearly an acquired taste, yet the live environment provides the best possible place in which to familiarise oneself with their raison d'être. The band look as engaged and lost in their fantastical world, as you'd expect, particularly on the euphoric "Madder Red." Ending, finally, with "Ambling Alp", the entire room bellows out the chorus and the band leave the stage to deafening cheers of appreciation. A lot of people are going to fall absolutely in love with this band; they perhaps just don't know it yet. Best hurry though; they will not be playing venues of this size for very much longer that is for sure.
Words by Oli Robertson
myspace.com/yeasayer
myspace.com/clockopera