Komedia, 21 March 2010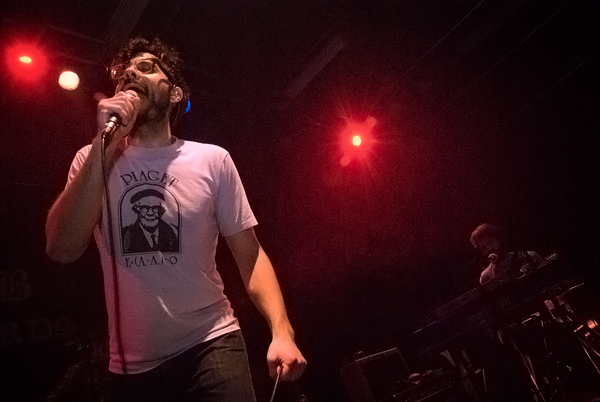 For someone who writes such tortured, pensive and (at times) self-deprecating lyrics, WHY? front man Yoni Wolf is in a surprisingly chirpy mood. Throwing spazzy robot shapes on stage to the instrumental breaks within 'The Vowels Part 2', Wolf is clearly having fun – a far cry from the fractured persona evident through his stylish indie-filtered hip hop song writing.
Backed by a full band including brother Josiah on percussion, Wolf exudes geeky hipster charm and passion for every second of the one hour twenty minute set. Throughout, confessional and at times paranoid lyrics abound – "I'll see you when the sun sets east / Don't forget me" is the spine-chilling climax of the cathartic and sublime 'Good Friday'.
Focusing the set primarily around latest two albums, fan favourite Alopecia' and recent effort Eskimo Snow, WHY? were always going to have a plethora of sonic gems to pull out but on this date, part of their first tour in the UK for a few years, they're undoubtedly outdone themselves. Ballad 'This Blackest Purse' gleams whilst 'These Few Presidents' showcases a titanic hook that delivers a devastating blow to any remaining doubters. "Even though I haven't see you in years / Yours is a funeral I'd fly to from anywhere", wails a suddenly world-weary Wolf on stage. However, it's set closer The 'Hollows' that brings the best response, causing some severe cases of moving feet and heads bopping in unison down at the front of the sell out Komedia dance floor.
Yoni Wolf's band are a musical treasure that those who love do so with reckless passion. Based on tonight's performance, catching them in the future will no doubt leave future audiences as adoringly devoted. Simply wonderful.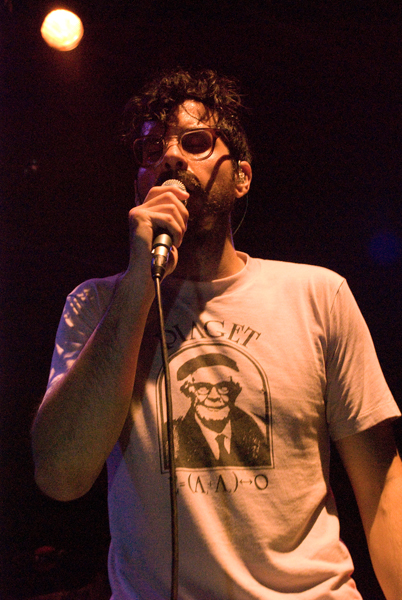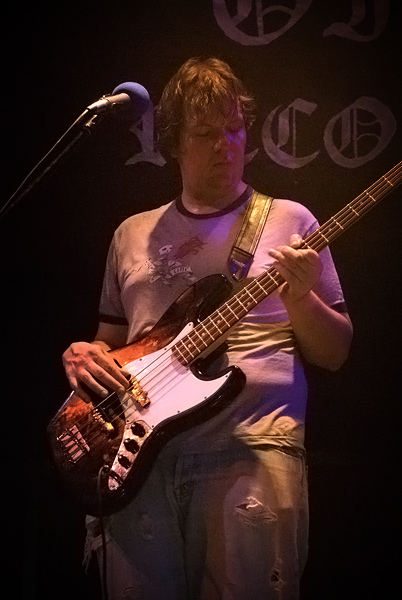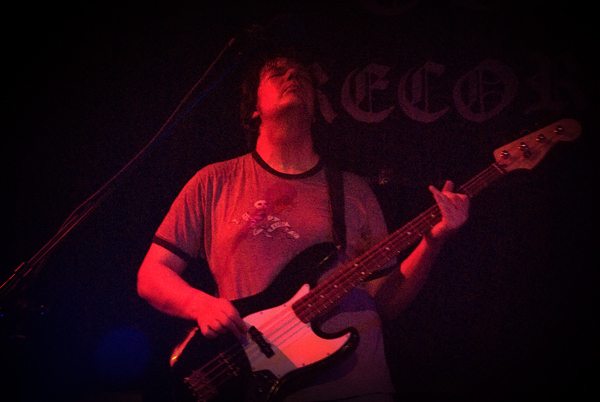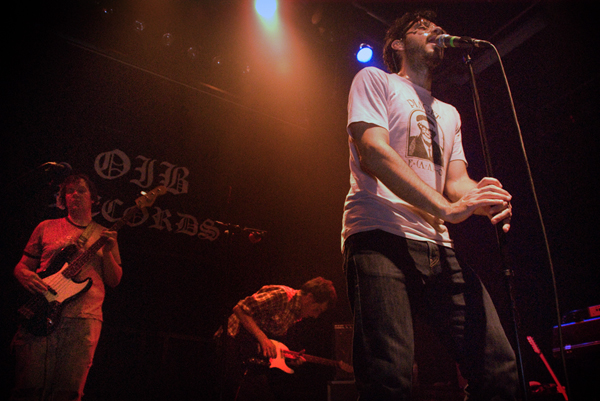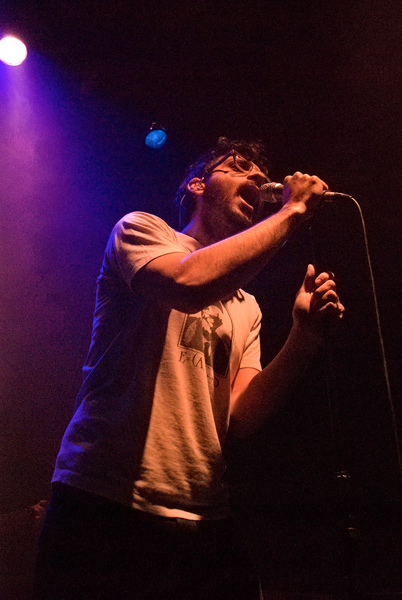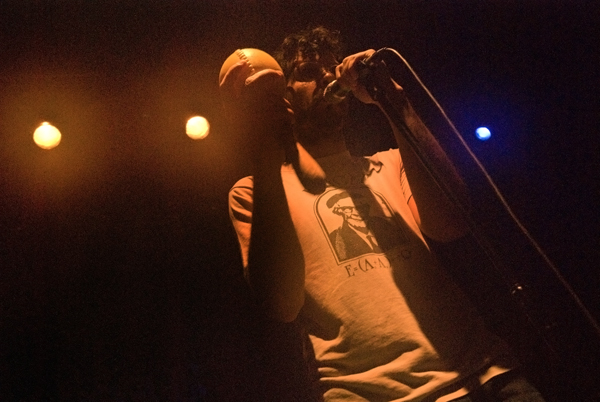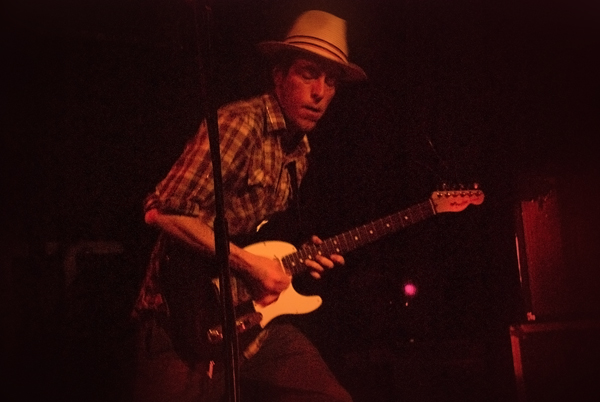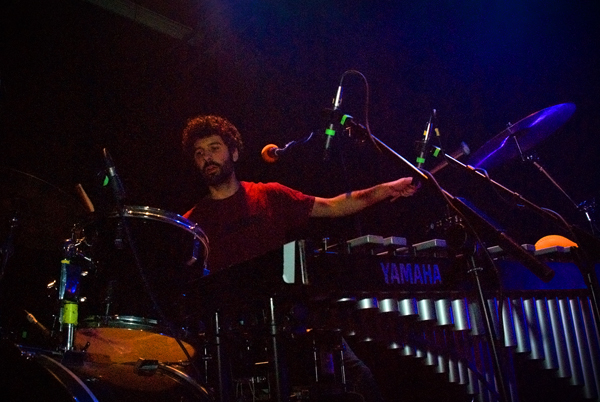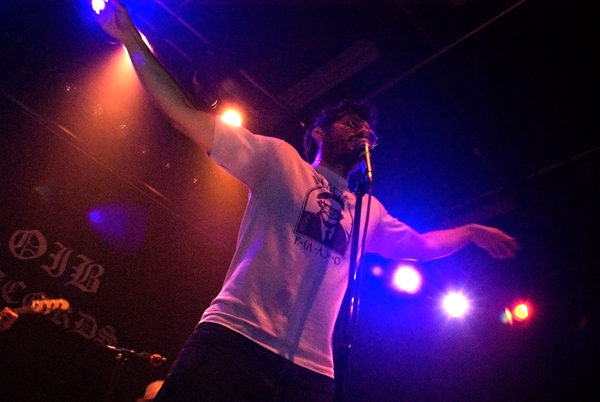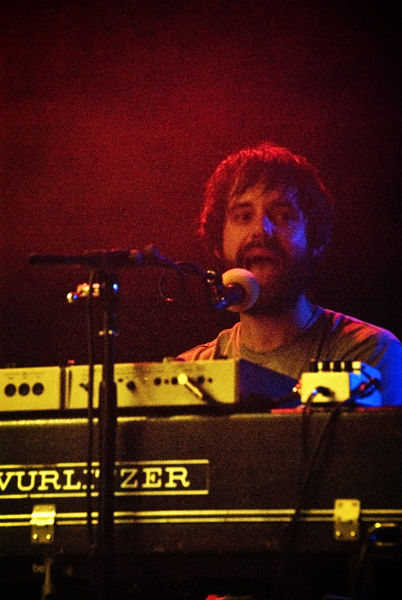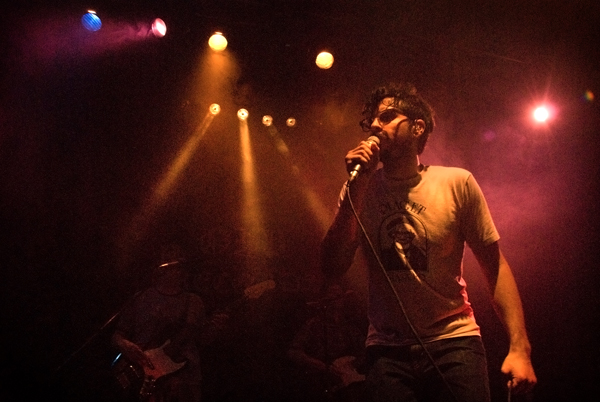 What did you think of the gig?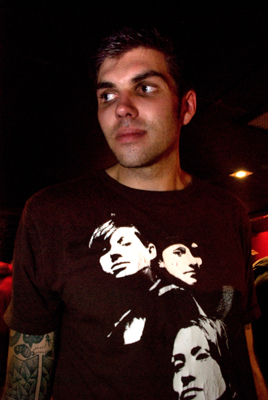 Pat: 8/10 "I hadn't heard much of them before but they were really interesting."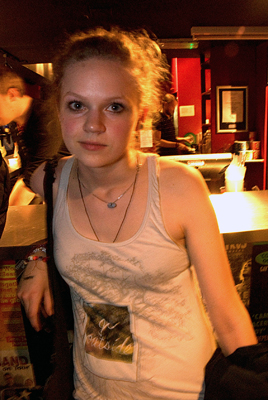 Annika: 9/10 "Awesome. I've been stalking them since 2006!"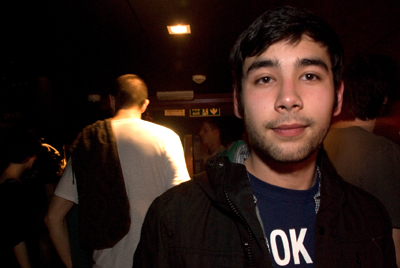 Marc: 5/10 "I thought they were boring though I like their latest record."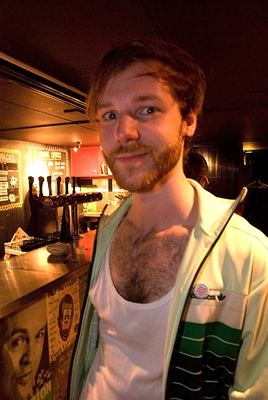 Daniel: 9/10 "I like their uncoolness and they have no boundaries. Yoni is so expressive."
Words by Chris Shipman
Photography by Pornrutai Lohachal
myspace.com/whyanticon