Concorde 2, 21 August 2010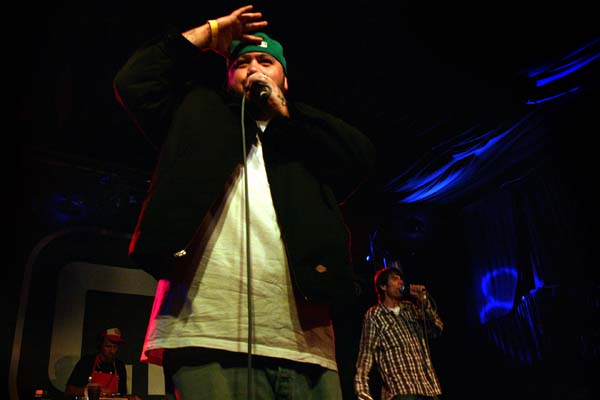 Hip-hopping from Long Beach to Brighton beach, Ugly Duckling are MC's Dizzy Dustin, Andy Cat and DJ Young Einstein, whose birthday it is tonight. The nice boys of hip-hop introduce themselves with humility, thanking the audience for making it out to an early show.
The group focuses around Einstein's skilful scratches and the retro MC style in which Dizzy and Andy Cat interject and joke around. Shaking off the genres sometimes all too pervasive preoccupations with possessions, Ugly Duckling foster a light-hearted sound, compounded by their willingness to involve their audience.
When they launch into "Pick Up Lines," the two MC's get a girl up on stage and reduce her to fits of laughter by taking it in turns to 'woo' her with pick up lines, with Dizzy saying, "my watch says you're naked – oh wait, it's fifteen minutes fast." With songs packed full of jokes and between them a repartee that has its own stage presence, Ugly Duckling get the audience jumping almost instantly.
Einstein dons a huge gold chain for hit "Eye On The Gold Chain." For one song they get a member of the audience to come up and MC on stage. Unfortunately for volunteer Andre, his angrily spat out lyrics don't mesh well up there. "Ah, he's blaming Einstein's beats!" says Andy Cat after Andre starts to complain. Evidently, Ugly Ducking are making this look easy, unfortunately for Andre, it's obviously harder than it looks. Brilliant.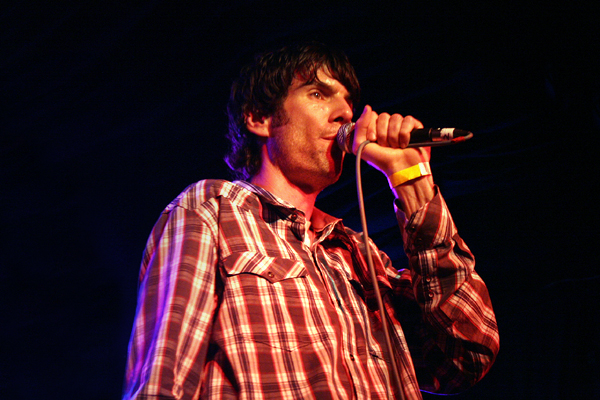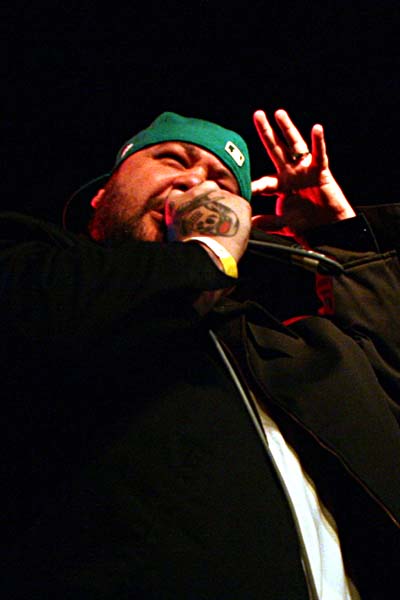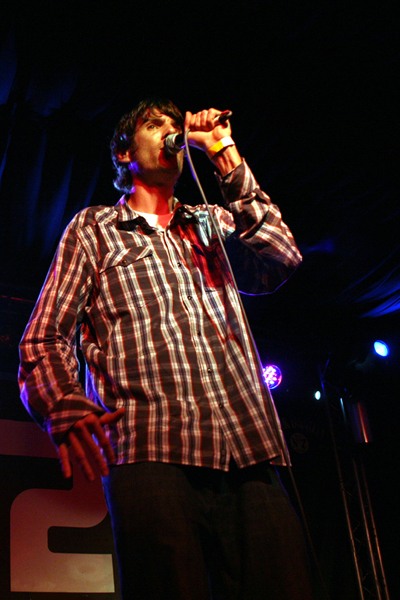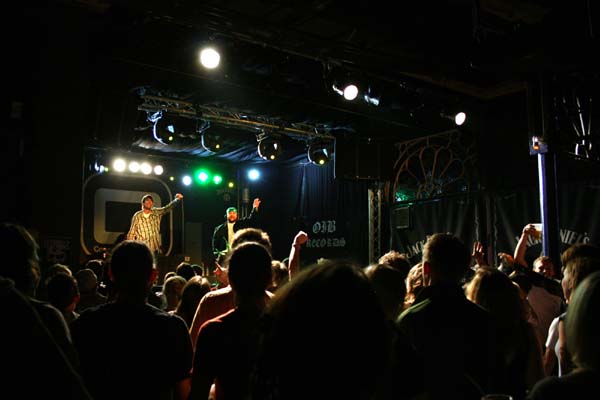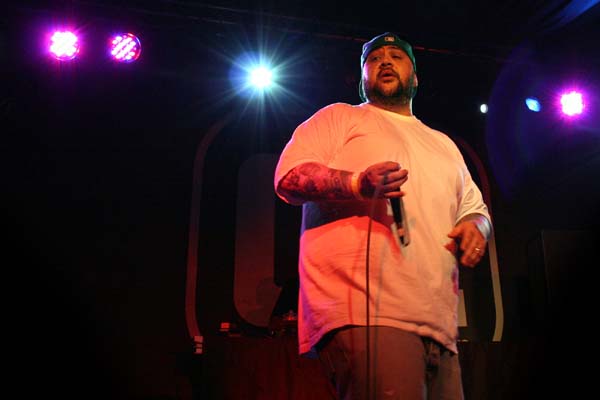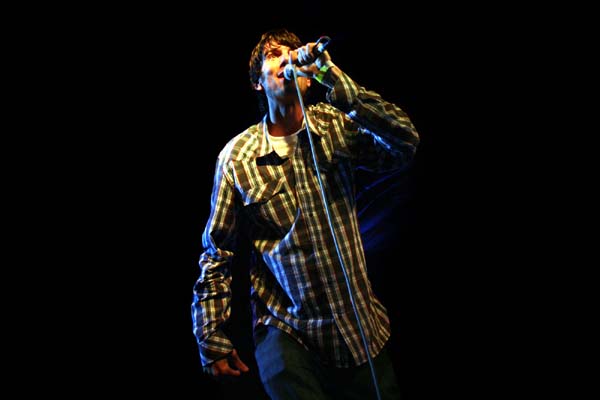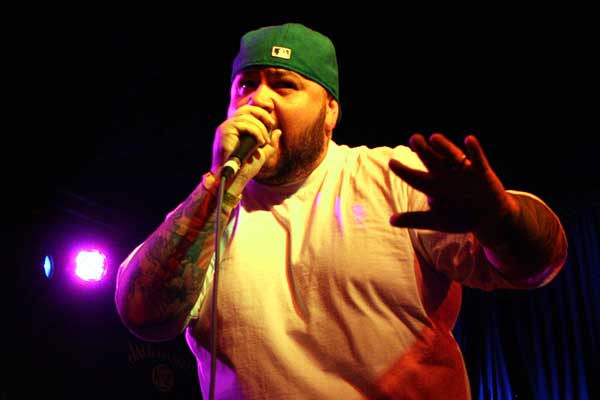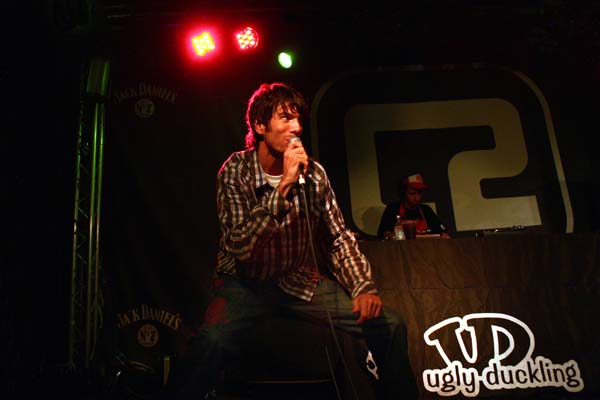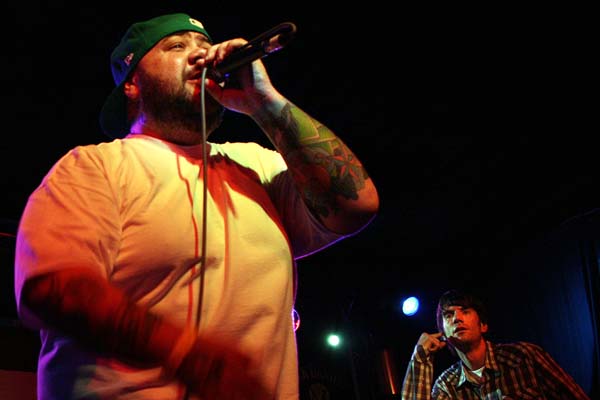 What did you think of the gig?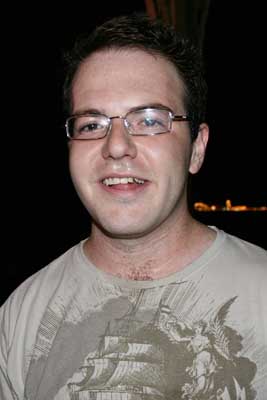 Rory: "Fucking amazing, really got the crowd going."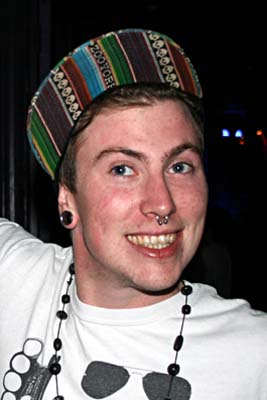 Firb: "I had a nice time. I've seen them five times."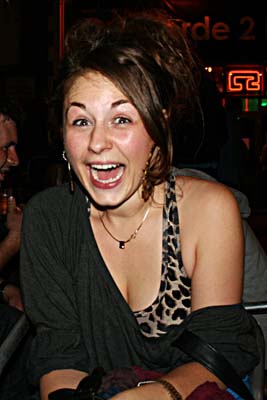 Vicki: "Crackalacking, bangalanging. I'm a big fan. My favourite bit was when they did 'Just a little Samba.'"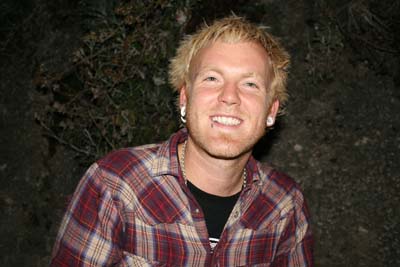 Jason: "It was wizard."
Words by Lizzie Simner
Photography by Nats Spada
uglyduckling.us