Komedia, 10 February 2010, with support from Beth Jeans Houghton

So, it is snowing. Again. Thank God that Twisted Folk hand-picked some wonderful heart and hand warming pop-folk bands to scare the snow blues away.
First to support are Foxes. They look and sound every bit the American-small-town-British-inspired band, apart from the fact that they are actually English. They have a few lovely pop peeks and moments of joy when everything comes together and the audience dance away completely oblivious to themselves.
It is very unfair to call Beth Jeans Houghton a support act for Stornoway, for they are every bit as good (secretly, maybe even better?) as Stornoway. Beth Jeans and her band look as if Miyazaki accidentally left them out of the final cut of Spirited Away. Weird, fittingly dramatic, and possibly ridiculous, but they somehow contextualise themselves into looking amazing. Beth is dressed in a colour block black and pink lycra catsuit, a pink peacock patterned pashmina, a massive blonde wig pinned up, and heavy makeup. Her three male band members, known as The Hooves Of Destiny, are dressed in black trousers, with braces, pink shirts, black ties and fake moustaches. All one can hope is that when she sings and they play, all the dressing up has been worth it – and it is. Beth's voice is strong and powerful, somewhere in the middle of Regina Spektor, Shara Worden, and something else. They have clearly got an eclectic mix of influences, including Devendra Banhart, Beth and The Hooves Of Destiny treat us with a cover of 'At The Hop' which is performed with all the sweetness that the song should have. They are fully self-aware performers; Beth jokes between songs but instantly becomes serious as she sings. Beth's trained voice meets electronic loops, an awe-inspiring collection of egg shakers, and more instruments than it is possible to name to produce some truly lovely tunes.
Stornoway, the headline act, have a lot to live up to, but it is clear from the looks of them, that they are not really about getting bothered by these things. Named after a town in the Scottish Outer Hebrides, one of the many facts Stornoway have made it their mission to teach us (although the others are all about camels), these six young men from Oxford have the laidback folk attitude down to a T. They play modern folk pop about breaking down on the hard-shoulder, one of the last subjects one might expect for an audience sing-and-sway-along although this is what happens. Song writing inspired by youth and a stage full of musical talent, Stornoway win the crowd over without even trying. They expertly mix folk ballads like the sad seaside song 'On The Rocks' with big danceable hits such as 'We Are The Battery Human' – their encore song. Significantly better than anything you'll hear of theirs coming out of your stereo, Stornoway have a hypnotic live energy that gets everyone dancing and singing along.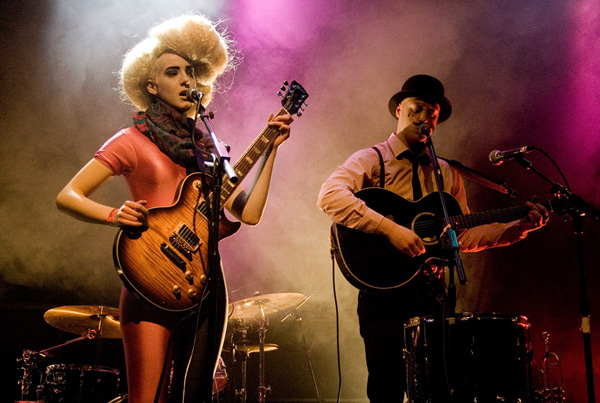 Beth Jeans Houghton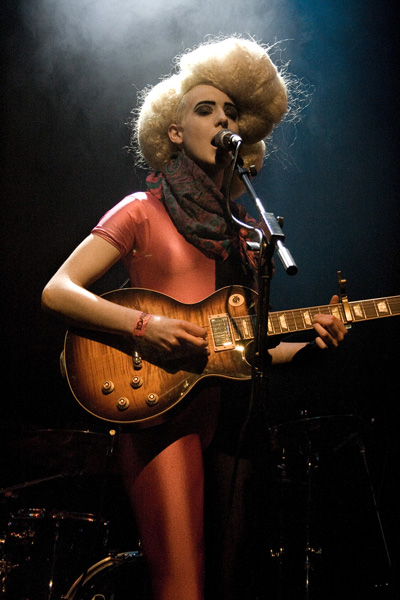 Beth Jeans Houghton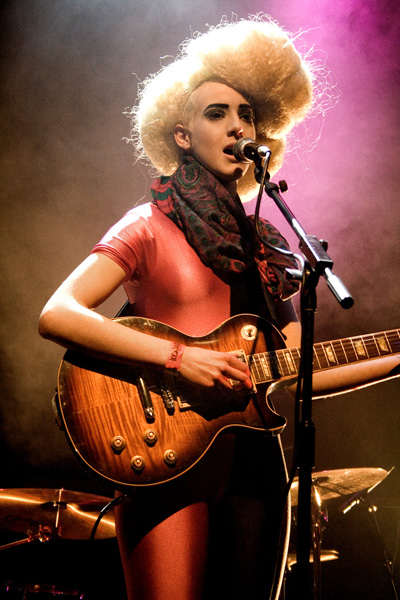 Beth Jeans Houghton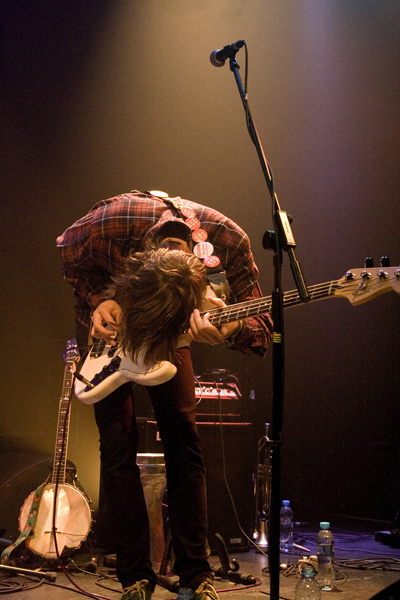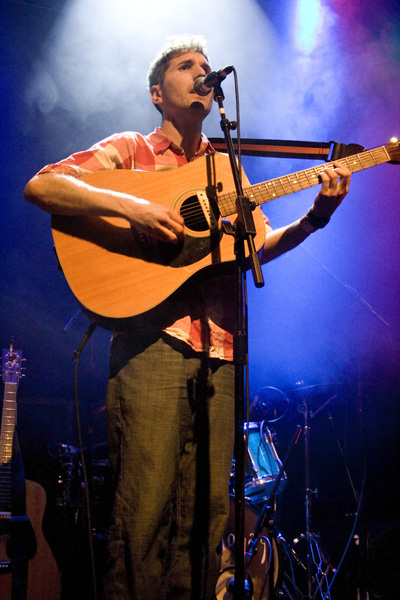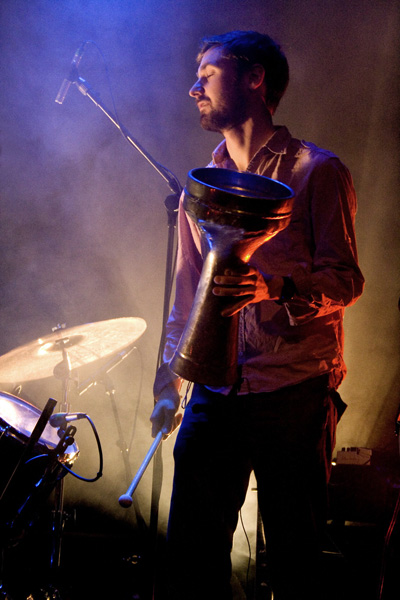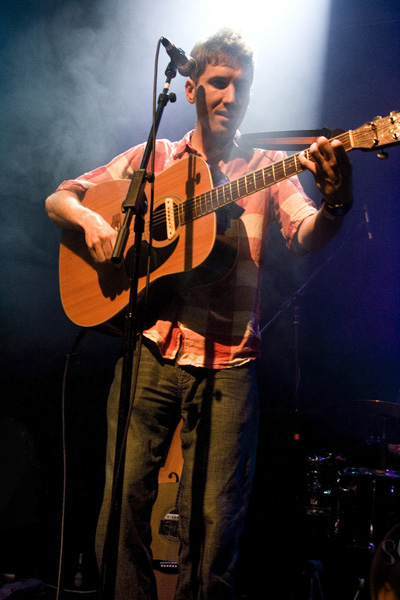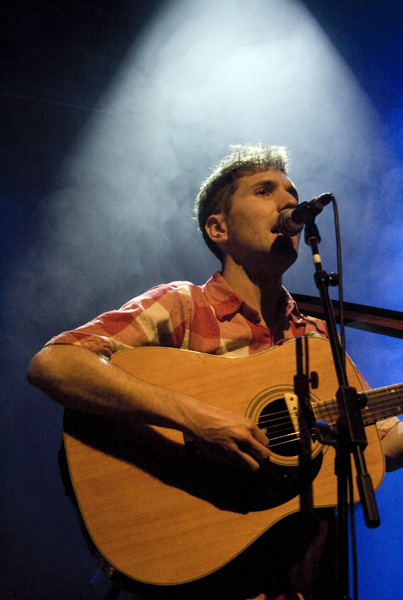 What did you think of the gig?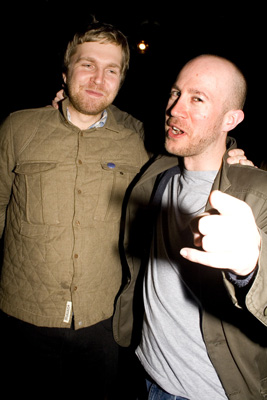 Robin (left): "Wow, it was nice, good, a hell of a show"
Tristan (right): "Stornoway brought me to tears"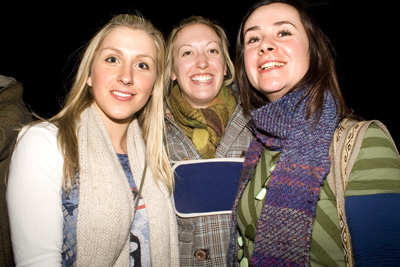 Louise, Joleech, Anna (left to right)
"Multi-talented thought provoking music." / "Indie, folky, rocky at times, an eclectic mix – brilliant."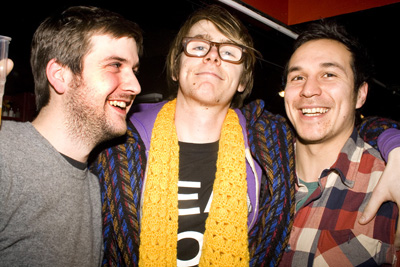 Owain, Desmond, Ru (left to right)
"I only caught the last part, but I enjoyed what I saw!" / "Foxes were amazing."
Words by Rose Hales
Photography by Ruby Allcock
myspace.com/stornoway
myspace.com/bethjeanshoughton